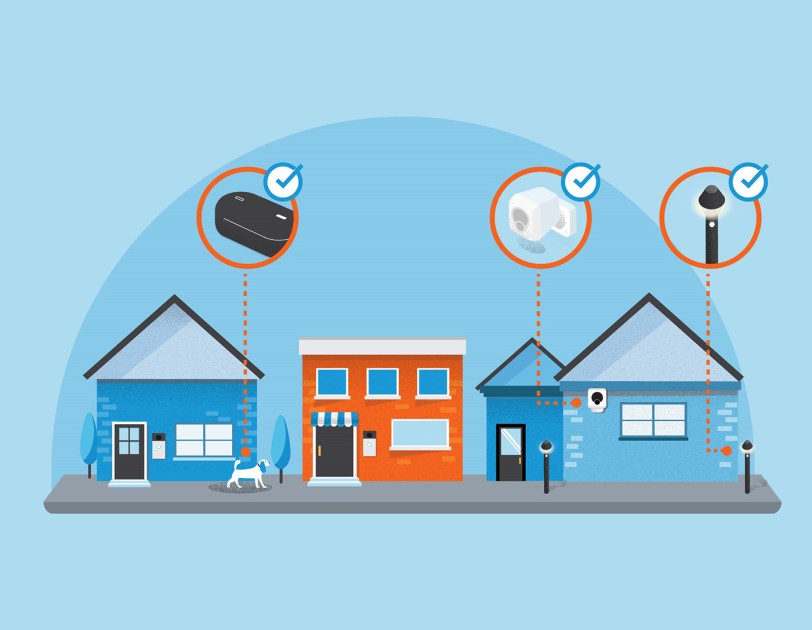 Photo: Amazon Sidewalk
What Amazon's new "neighbourhood network" means for smart cities
24 September 2020
by Sarah Wray
Amazon has revealed further details about Sidewalk, its "neighbourhood network", first announced in 2019 and scheduled for launch later this year.
The new product uses Bluetooth Low Energy (BLE), the 900 MHz spectrum, and other frequencies to allow devices to continue working when they are beyond the range of home Wi-Fi, including outdoors. The connectivity, delivered via shared, pooled bandwidth, is provided at no extra charge to customers.
Sidewalk could also help people find escaped pets or lost valuables and manage smart security and lighting, as well as supporting diagnostics for appliances and tools.
In addition, experts say smart city projects could both leverage and learn from Amazon Sidewalk.
City benefits
Select Ring Cams and Echo devices will act as 'bridges' to provide connections to Sidewalk. Customers with a Sidewalk Bridge can contribute a small portion of their Internet bandwidth, which is pooled together to create a shared network which all Sidewalk-enabled devices in the area can use. Later this year, tracking technology company Tile will offer the first third-party Sidewalk-enabled device and application to help customers find misplaced items, such as keys, wallets or bags.
Amazon's messaging around Sidewalk has so far been mainly consumer-focused but the product's applications could be broader.
Jonathan Collins, Research Director, ABI Research, told Cities Today: "Amazon Sidewalk has the potential to deliver low-cost, low-data, city-wide mesh connectivity. It could certainly benefit from adoption within smart city projects. For example, integrating Sidewalk into parking meters would bring low-cost network access for the city, but it will also provide more mesh nodes to strengthen network coverage and capacity. However, how far governmental organisations want to embrace and rely on a private network remains to be seen."
He added: "Amazon's Sidewalk project speaks to the commercial value and long-term potential of investing in a city-wide, low-cost, low-bandwidth network. Smart cities can leverage the same kind of network connectivity across a wide range of applications. What Sidewalk will help determine is how dedicated cities are being engaged in the deployment and ownership of the sensor networks they use or how comfortable they are in leveraging a private company deployment from a player the scale of Amazon."
Later this year, Amazon will begin a proof of concept with the American Red Cross to explore whether Sidewalk can support the tracking of blood collection supplies between distribution centres and donation sites.
Stressing security
On whether Amazon is now a threat to other connectivity providers, Collins said: "Sidewalk can offer low-cost, low bandwidth connectivity to the kinds of applications that 5G is set to serve. However, there are limitations to that competition. On a technology side,  Sidewalk will struggle to match 5G's national coverage, and on the business side, many companies and organisations will be wary of entrusting connectivity to a private company's control, especially where that private company is a competitor."
Amazon has stressed that "customer privacy and security is foundational" to Sidewalk, including publishing a whitepaper on the topic. It notes that the network uses three layers of encryption and that the same strong encryption standards are required for all applications and devices that use the network.
"For customers who choose to pool their bandwidth with neighbours, we ensure owners of other devices cannot view data sent from your devices," Amazon said.
Next article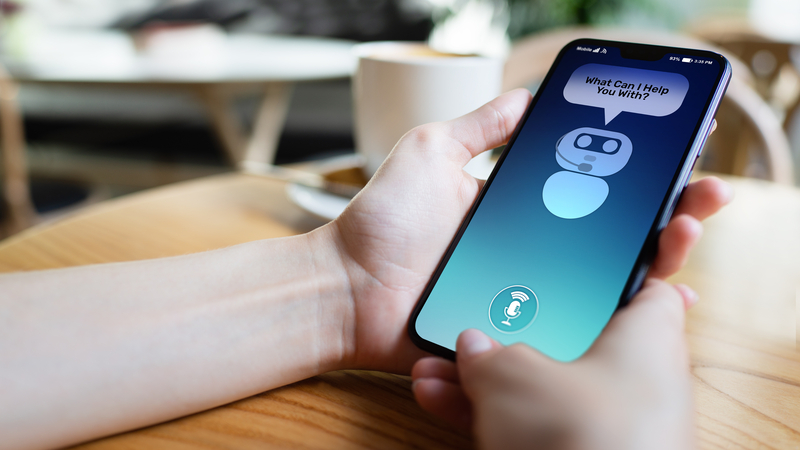 Singapore's chatbot categorises feedback with AI