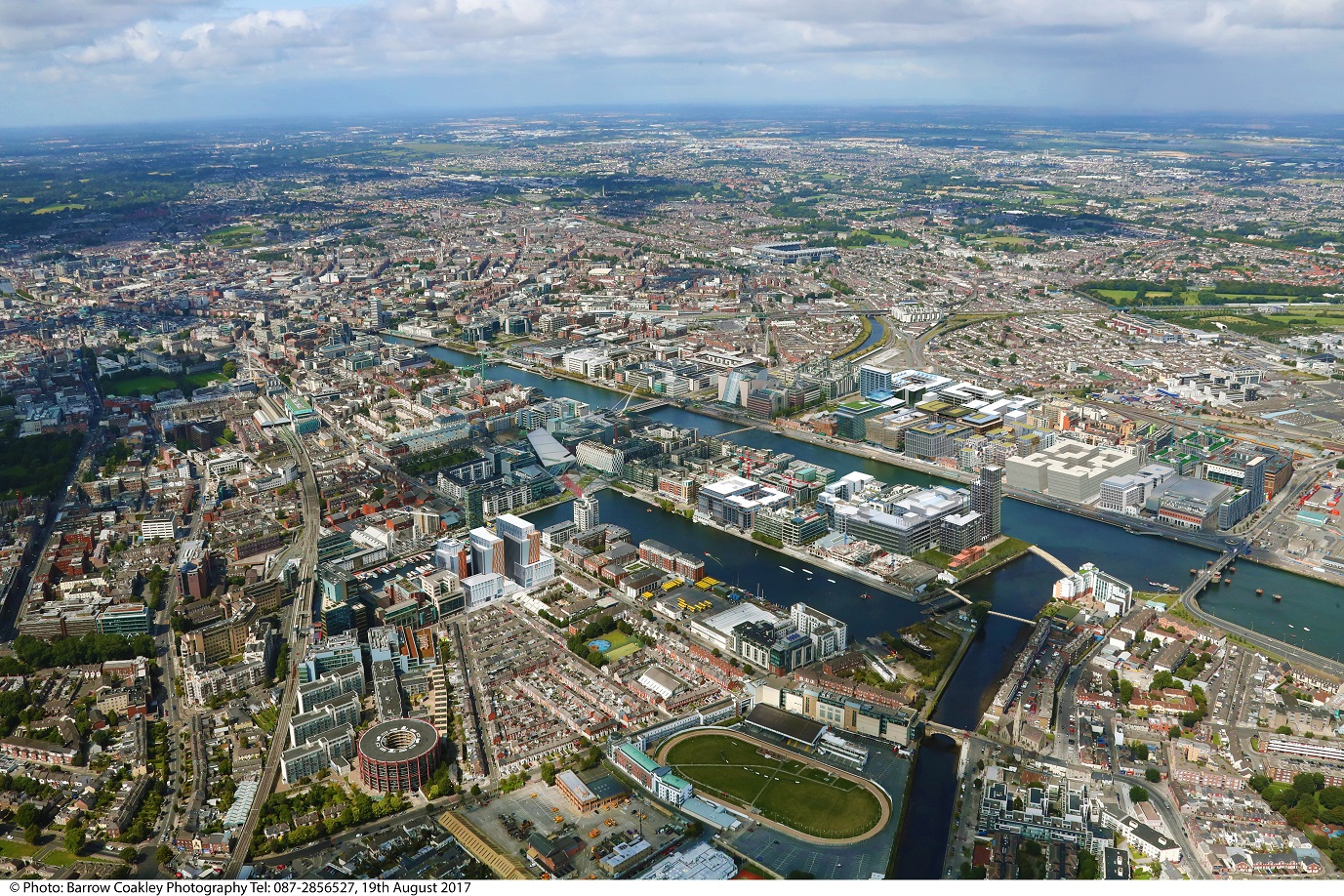 During the 20-20 Cities meeting taking place in Dublin, we will experience our flagship Smart Docklands district–recently shortlisted for Innovative project of the year at the Smart City Expo in Barcelona. The project which was officially launched in February 2018 was a culmination of two years of planning and implementation through a European network of cities #SmartImpact as well as the future city division of Fraunhofer Institute which provided mentoring and advice.
Essentially Smart Docklands is a two square-kilometre district that is being prioritised as a fast track smart city testbed–a place where we can concentrate smart city technologies in a way that helps build out greater awareness, visibility and future possibilities to scale solutions www.smartdocklands.ie
Cities are messy places to implement new technologies; the technologies are so new (not validated) and in many cases there a few examples of deployments internationally. There is also a need to change mindsets through real live examples which help to build up awareness on the potential of these new applications but also to understand their impact and business models. For start-ups and tech companies there is a need to validate their solutions in a real world setting.
Learning about the challenges of putting equipment on poles and accessing power and connectivity can bring many surprises! We have learnt about the real headaches that come with working in a city environment that help prepare us for how we can replicate solutions across the city and region. In many cases its not the technology that is the challenge but our city policies, regulations and culture. There are also emerging concerns on ethics and data privacy that need to be teased out.
The Dublin Docklands, also known as 'Silicon Docks', has a diverse and growing population of residents (26,000+) and workers (44,000+) and is home also to many of the world's leading global technology companies who have a significant presence here including Google (with over 7,000 staff) and companies such as Facebook and Airbnb. Furthermore, the area has benefited from significant property and infrastructure investment (over €3 billion) in recent years as part of a fast track Strategic Development Zone plan with countless cranes and new buildings dotted around the horizon.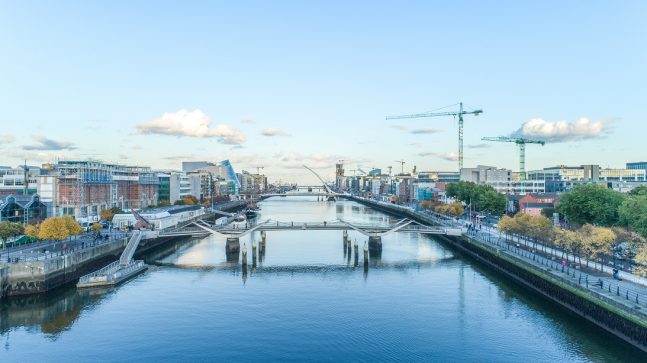 The successful delivery of the Smart Docklands project relates to how we have positioned the role of the city as a 'neutral broker' who can bring together the wider ecosystem such as tech companies, start-ups, SME's, citizen groups and communities in a way that allows us to work in a collaborative manner to create new opportunities to innovate and address local challenges and priorities. The Smart Docklands team through its community engagement programme work closely with a diverse range of stakeholder groups to identify city and district challenges which can be addressed through new smart city technology and applications. Over 200 participants have provided us with hundreds of challenges and concerns which are actively being used to inform the direction of new pilot projects across the Docklands Smart City test bed. Everything from safety issues, to better management of waste, flooding alerts, better connectivity, congestion and water safety issues have been identified.
The Smart Docklands initiative is supported by corporate partners such as Google, Deloitte, Accenture, Airspan, Microsoft, Mastercard, Intel, IBM and Softbank. A strategic partnership was established in 2015 with the CONNECT research centre for future connectivity based in Trinity College Dublin that brought deep expertise into the programme.
Smart Docklands Tour: As part of the Smart Docklands tour you will get demo of our 5G neutral host test bed being delivered in partnership with 'Dense Air'; You will also hear from Big Belly bins–where we have signed an innovative partnership to test a 'smart city as a service model' (over 100 bins) which will optimise advertising and new smart city solutions. We are also in the process of building a highly accurate, 'open source' 3D VR/AR model that can be used in planning, transport and environmental modelling contexts, as well as for gaming applications.
As part of the tour you will also experience one of Ireland's leading innovation and start-up community hubs called 'Dogpatch labs' which is based in one of the oldest buildings in the docklands (the CHQ building). This is a vibrant start up centre located at the heart of our city test bed and epitomises Dublin's entrepreneurial energy and vibrancy.  You will also get a chance to find out more about your Irish roots at the EPIC Irish Emigration Museum–the world's only fully digital museum features 1,500 years of Irish history and relives some of the greatest achievements in music, literature, sport, politics, fashion and science.
Our success in Dublin is built on collaboration and leadership buy-in while our work in the Docklands has just begun. The district is now one of a number of fast track zones that are being designated to accelerate smart technology deployments across the Dublin Region–including Smart Croke Park–a 80,000 seater stadium test bed in partnership with Intel, Microsoft and Dublin City University, and also more recently a suburban industrial park campus–'Smart Sandyford'.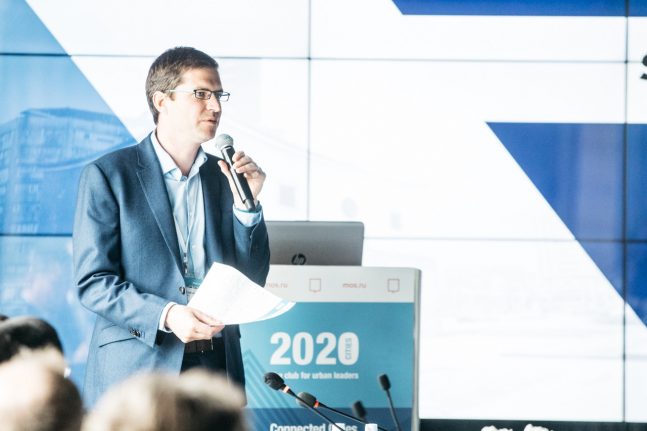 We hope that you enjoy your visit to Dublin and that we get the opportunity to share successes and failures so that we can use these learnings to build successful cities together.
Jamie Cudden
Smart City Programme Manager, Dublin City Council
20-20 Cities Co-Chair