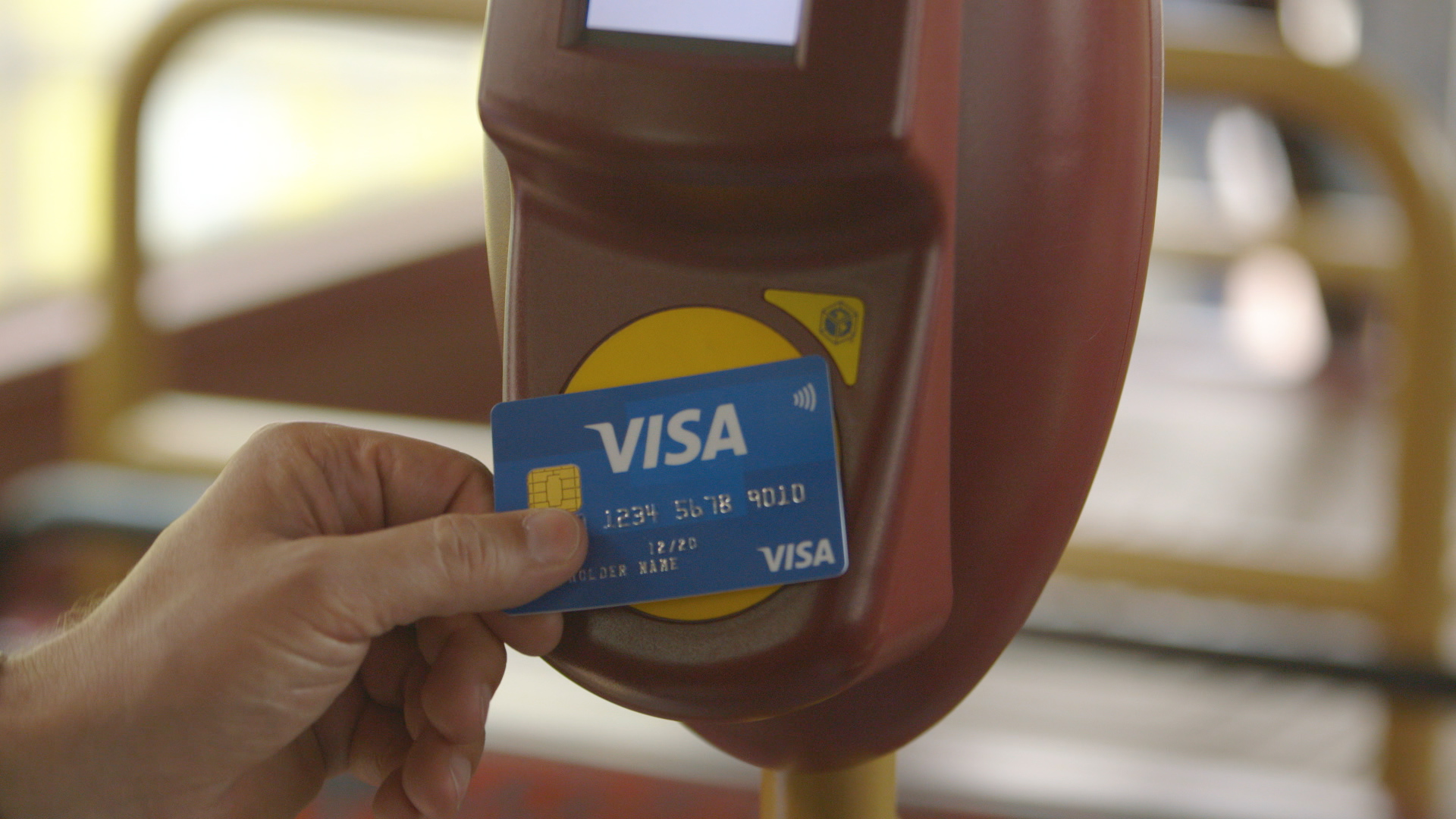 Fourteen technology companies from 10 countries have signed onto Visa's Ready for Transit programme, it was announced during GSMA's Mobile World Congress in Barcelona.
Visa will work with the companies which are developing contactless payment technology solutions to help promote contactless growth in public transport globally.
The companies will make their contactless payment solutions compliant with the rules and requirements of Visa. This extends to functional requirements–including the way the cards behave when presented to terminals–through to operational matters around customer service and security.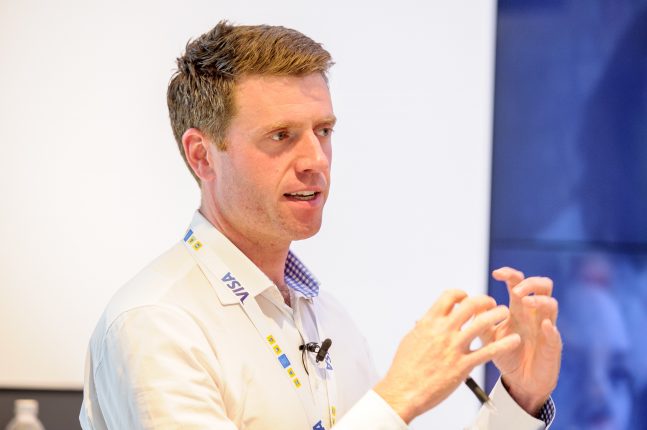 "Once a company is on board with our programme they get full access to all of our guidelines, best practices and to our worldwide team of experts," Nick Mackie, Head of Contactless & Transit, Visa told Cities Today. "When a public transport operator, whether they be in Madrid, Barcelona, or Vienna, wants to deploy a set of solutions they can just go straight to the market and find high-quality and ready-to-deploy solutions."
Mackie referred to Transport for London (TfL), with which Visa has been engaged since 2007, which, as one of the first operators to deploy contactless technology, had to build its own back office system to process all the payments.
"They had to work with the incumbent provider, Cubic, at the time to deliver some of those bits and they had to do some of it themselves," he explained. "Because there wasn't a suite of technology companies that were there with off-the-shelf products to do what they required."
TfL announced in July last year that since its contactless payment launch in 2014, 1 billion journeys have been paid by this method. Mackie said that Visa's Ready for Transit programme, launched in November 2017, is all about bringing to bear that experience and knowledge that was learnt from the TfL project. Mackie says this lines up with the work Visa is already doing with 107 different public transport authorities and operators around the world, half of which are in Europe.
"Between now and September you are going to be hearing a raft of major cities in Europe and beyond coming online with the support of Visa and our technology partners to make that happen," he added. "I think people have gravitated to contactless so well now that they love it everywhere else–for a coffee or shopping–so it's a very natural evolution to then extend that to public transport."
The 14 companies joining Vix and Worldline in the programme are:
AS Ridango (Estonia) provides transit solutions and services.
BBPOS International Limited (Hong Kong) distributes mobile point-of-sale (mPOS) technology.
Conduent Business Solutions (France) provides diversified business process services offering capabilities in transaction processing, automation and analytics.
Digicon (Brazil) specialises in the provision of access controllers (turnstiles), traffic controllers, parking control systems (parking meters), electronic time clocks and automatic ticketing systems for urban transport.
FIME (France) works with transit operators to deliver the interoperability of fare collection systems to provide seamless travel to commuters.
Mennica Polska (Poland) is a Polish ticketing operator and automatic fare collection solutions integrator.
Paycraft (India) provides contactless, open loop products with capabilities of processing online and offline transactions.
Perto (Brazil) develops technology products and services for banks and retailers.
Planeta Informática (Brazil) provides solutions for secure online and offline payment systems and devices.
Quadrac (Japan) provides ultra-high-speed payment servers and proximity communication devices.
Schiedt&Bachmann (Germany) provides intelligent ticketing and information systems.
Spire Payments (Luxembourg) provides point-of-sale hardware and software solutions.
Smartran Ltd (United Kingdom) delivers smart business solutions utilising contactless EMV and NFC mobile applications.
T-Systems Ltd (United Kingdom) operates information and communication technology systems for multinationals and public sector institutions.