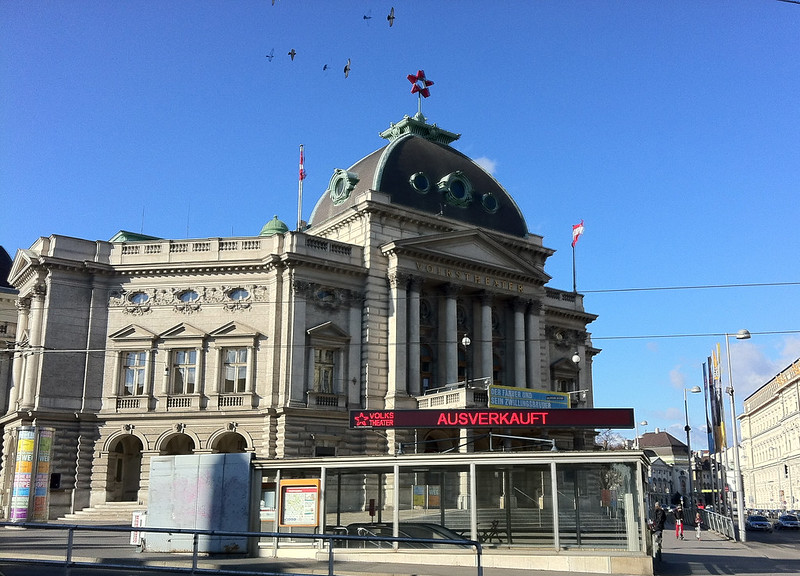 The Austrian capital Vienna is set to offer free museum and concert tickets to reward people who ditch their car for more sustainable modes of transport.
A total of 1000 people will test the city's 'Culture Token' app during a six-month trial period, which starts 26 February.
Downloaded onto users' smartphones, the app tracks journeys and calculates carbon savings. Once the participant has stored up 20 kilograms of CO2 savings–the equivalent of about two weeks of car-free commuting–they'll receive a token which they can exchange for a ticket to one of four cultural venues—the Vienna Volkstheater, the Vienna Museum, the Kunsthalle and the Wiener Konzerthaus, which usually cost between €8 to €50.
There is no limit to the number of tokens that can be awarded, but once a participant has earned five tokens, they will have to use one before earning more.
Alfred Strauch, spokesperson at the City of Vienna, told Cities Today: "The tracking data puts motion sensors over the city map and can actually tell pretty easily if you are making the trip by car or by other modes.
"For example, it knows where the city's bus stops are, and on some routes, like on the subway, there are no cars."
The evaluation of the project will be undertaken by researchers from the Vienna University of Economics and Business and the University of Konstanz in southern Germany. If the trial is successful, a full roll-out of the scheme is expected next autumn.
"We were initially quite concerned as to whether we would even have enough people applying to form a test community, but were surprised with the response—we received over 3,000 applications within two days," Strauch added.
"We also limited the trial to four culture venues as we didn't want to over-complicate things. Ticketing can be very complex as every institution has its own system."
Strauch emphasised that all data will be anonymised and privacy concerns were taken very seriously by the city.
Three of the four venues offering the tickets for tokens are already heavily subsidised by public funds, a system that extends to the city's public transport network—which receives over €700 million in subsidies each year.
Vienna is not the first city to experiment with incentive based schemes to encourage commuters to go car-free.
Last year Sacramento, ran a pilot with that rewarded sustainable transport options with points that could be exchanged for coffee, meals and audiobooks.