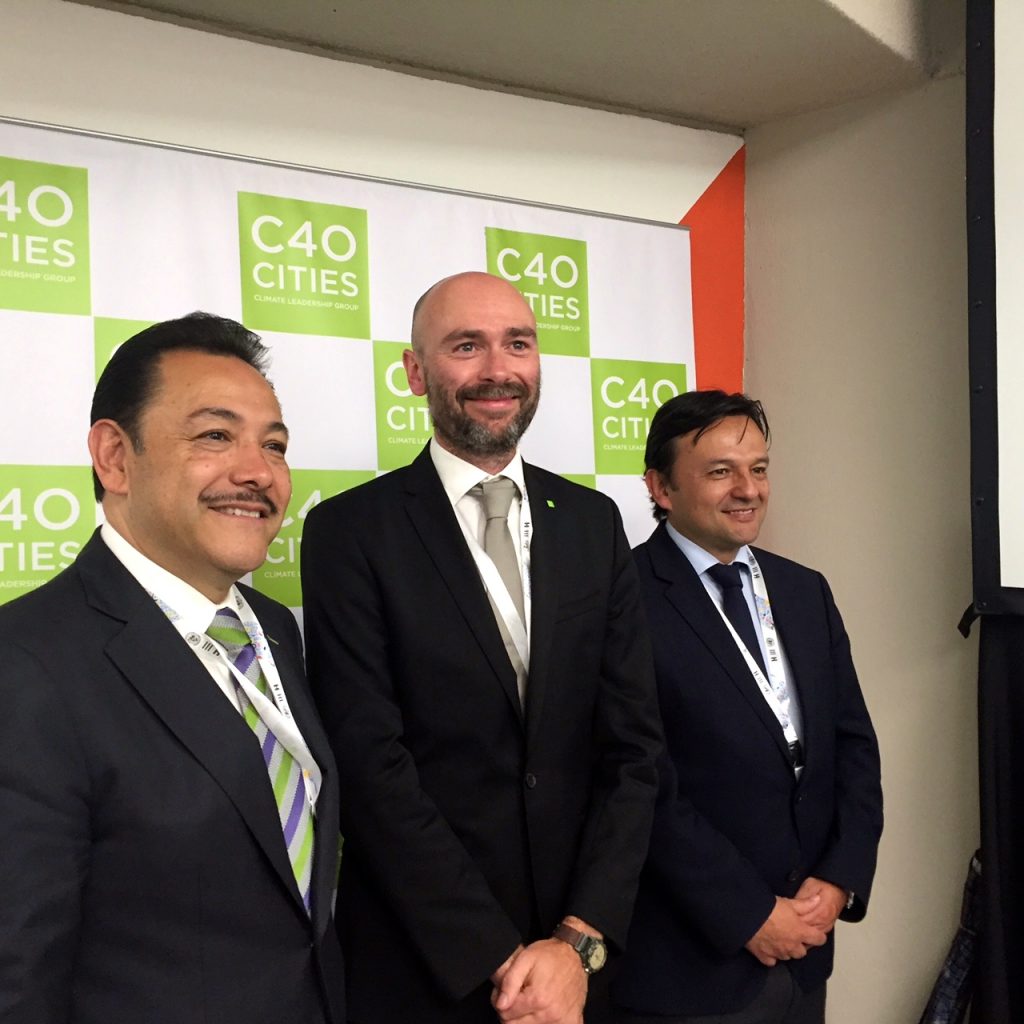 C40, the global network of 86 cities, has announced that USAID, the US government's international development agency, is donating US$2.3 million to its City Finance Facility.
The facility was launched during the COP21 summit in December 2015 with €3.5 million of funding from BMZ, the German development agency.  The aim is to assist cities in developing and emerging economies to finance the preparation of proposals which could lead to more investable projects. Cities are often limited in their capacity to prepare such proposals to a level which makes projects bankable for investors.
At a side event held during the Habitat III conference today, Carrie Thompson, USAID's Deputy Assistant Administrator for Economic Growth, Education, and Environment, announced that USAID would provide its funding through BMZ.
"One of the key things for us coming out of COP21 in Paris was the important role that subnational governments like states and cities play in tackling greenhouse gas emissions," said Thompson. "We hope our pooled resources will leverage still more investment and really help cities make transformative changes."
Mark Watts, Executive Director of C40, said generating backing from governments was new to the network, which has generally relied on philanthropic funding for its activities. But it welcomed the support of two federal governments as it seeks to raise the US$20 million which it believes can help cities unlock up to US$1 billion for low-carbon, climate-resilient infrastructure.
The Inter-American Development Bank is also providing US$2 million in kind as a founding partner of the City Finance Facility and the first two cities that will benefit–with US$1 million in technical assistance from the facility–are Bogota and Mexico City.
Bogota is seeking to build a 25-kilometre cycle way north to south to connect citizens with jobs and recreation opportunities. Mexico City is planning a green bus corridor, which will have at least 100 electric buses and a new 22 kilometre bus-only lane to connect with four metro lines and one bus lane.
Rodrigo Rosa, Special Adviser to Eduardo Paes, Mayor of Rio and Chair of C40, said the network had launched a call to action on Monday at Habitat III, which is taking place in Quito, to push for more financial resources to be made available to cities.  Supporting partners include city networks UCLG and ICLEI, the United Nations Environment Programme and the World Business Council for Sustainable Development.
"The facility is a recognition that while there is a huge amount that mayors can do on their own to tackle climate change, there are barriers and in particular we do need a lot more of the sort of support that we have heard about today," said Watts.