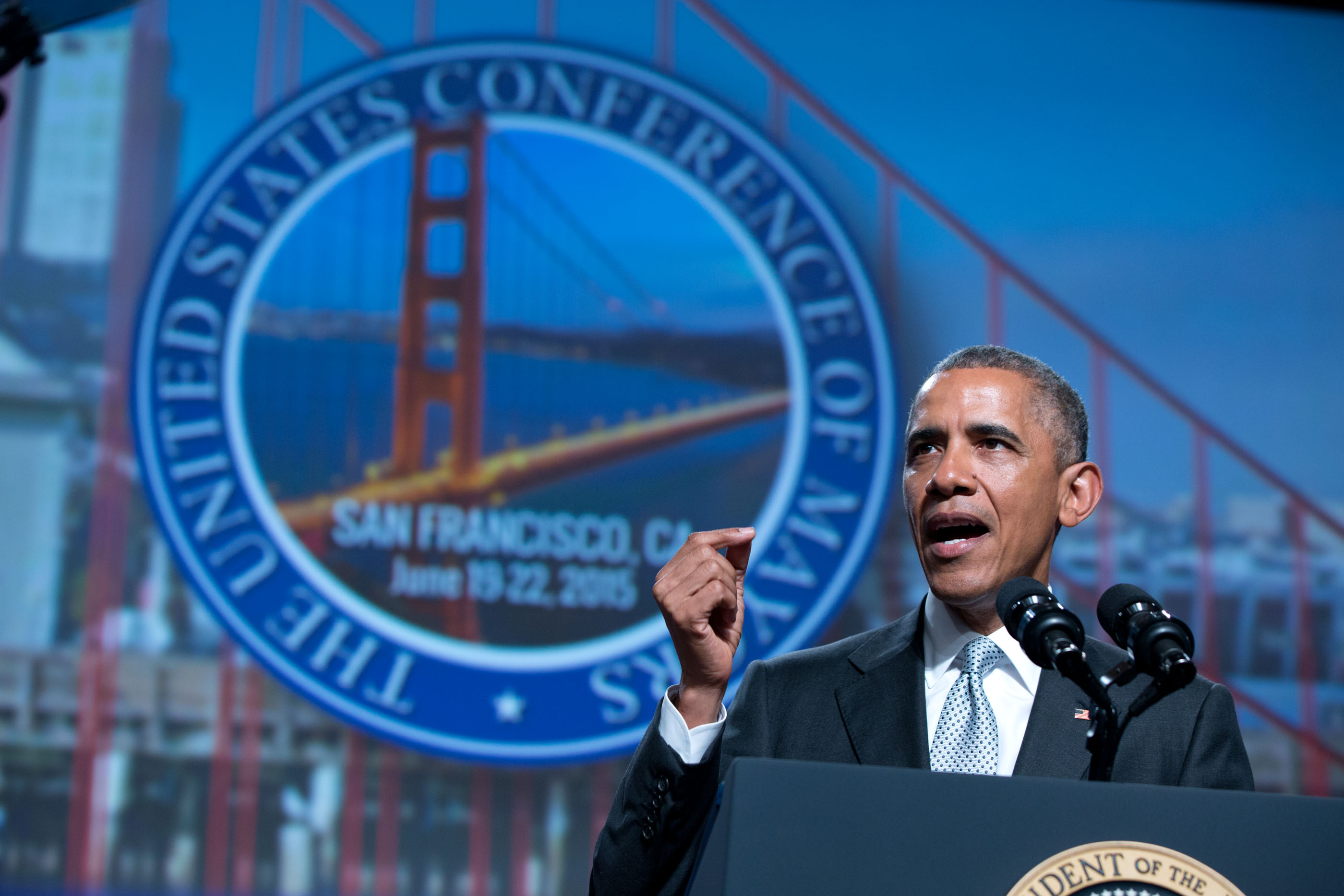 In light of the many recent police-involved shootings in the US and comments repeatedly made by presidential candidate Donald Trump that American cities are bastions of crime, the US Conference of Mayors (USCM) has issued a report detailing what cities have done to facilitate open communication between police and citizens.
Titled Community Conversations and Other Efforts to Strengthen Police-Community Relations in 49 Cities, the report comes on the heels of a request from President Obama that the USCM and the National League of Cities help foster discussions between police, city officials, and communities on "race relations, justice, policing, and equality," according to the USCM. He wanted to have "100 conversations in 30 days."
Though the report details efforts by 49 cities, the USCM said they now have a total of 105 cities on board with community-police relationship building activities.  
The report details several examples of what mayors in these cities–including places like Orlando, Denver, Baltimore, and Houston among others–have done to facilitate open communication between police personnel and community leaders. It seeks to shed a bit of light on how that happened in addition to putting a more human face on the statistics. Examples of police-led workshops on gun safety, youth recreational and academic programs, and community-led forums on pressing safety matters they want the city administrators to address are cited throughout the report.
In addition to addressing the pressing social problem, the report was issued in response to the current presidential election rhetoric of candidate Donald Trump.
New Orleans Mayor and USCM Vice President Mitch Landrieu addressed the political controversy head on and told Cities Today that Trump's claims are "just flat out wrong." He said the candidate wants to incite fear in voters living outside of urban areas and that "blaming Dallas or Baton Rouge for the catastrophes that occurred there is much like blaming the people of New York for the attacks on September 11."
"The data for urban crime rates speaks for itself–Mr Trump just doesn't care," Columbia, South Carolina Mayor Second Vice President of USCM Steve Benjamin told Cities Today.
It is indeed true that urban crime rates in the US are still relatively high compared to most of the world, but according to the Federal Bureau of Investigation crime rates have steadily declined in the period from 1991 to 2014, the last full year available.
In many of these cities and the recent police-related shootings race is still at the heart of the matter. As Landrieu explained, "race is a topic that you can't go over, or under or around–you have to go through it." Landrieu admitted that though efforts detailed in the report show progress, "we still have a long way to go."