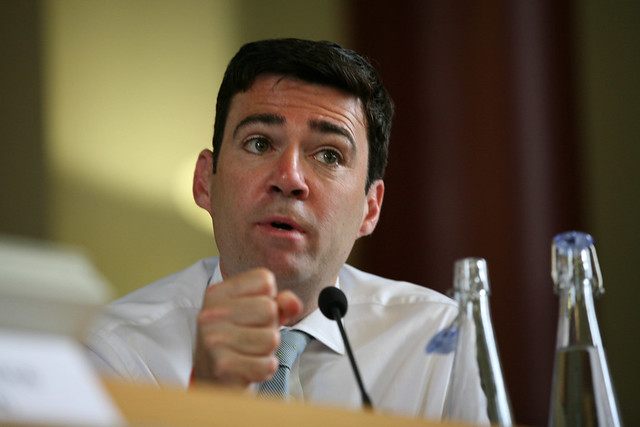 Mayors from 14 UK cities are calling for a £1.5 billion clean air fund to help reduce the number of polluting vehicles on city streets.
A report by UK100–a network of mayors from cities including Manchester, London, Birmingham and Liverpool–claims that scrapping older diesel vehicles could deliver £6.5 billion worth of benefits through improved public health and reduced congestion.
Under the proposals, low-income residents and small businesses would receive between £2,000 and £6,000 to scrap diesel vehicles and replace them with more environmentally friendly alternatives. These could include low emission vehicles, car clubs or public transport.
Andy Burnham, Mayor of Greater Manchester, has accused the government of failing to commit enough funding to tackling the issue, saying: "Manchester is ready with our Clean Air Plan proposals to quickly tackle the huge problem of air pollution, which contributes to the equivalent of 1,200 deaths in our city-region each year.
"But the government has so far failed to commit enough funding to implement what would be the largest proposed Clean Air Zone outside London, covering 500 square miles and 2.8 million people."
Over a dozen Clean Air Zones are set to be introduced across the UK in the coming years, with most incorporating a fee for drivers of older, more polluting vehicles.
The government has already committed £220 million towards supporting the zones, but UK100 believes this amount is not sufficient, saying scrapage schemes that avoid causing hardship to low-income families are needed. 
Polly Billington, Director of UK100 said: "Cleaning up the air in our towns and cities makes sound economic sense and this study demonstrates that. It will boost the health of our communities and save the National Health Service money."
The group has proposed that the first £1 billion of funding should come from government, while the remaining £500 million should be contributed by businesses.
A spokesperson from the Department for Environment, Food and Rural Affairs  said: "We know the impact air pollution has on communities around the UK, which is why we are stepping up the pace and taking urgent action to improve air quality. We are working hard to reduce transport emissions and are already investing £3.5 billion to clean up our air."
As part of its Air quality plan and Road to Zero strategy, The UK government has committed to phasing out the sale of petrol and diesel vehicles by 2040.
The plans have faced criticism from civic groups and leading politicians as not going far enough to bring the UK's air quality in line with EU regulations.