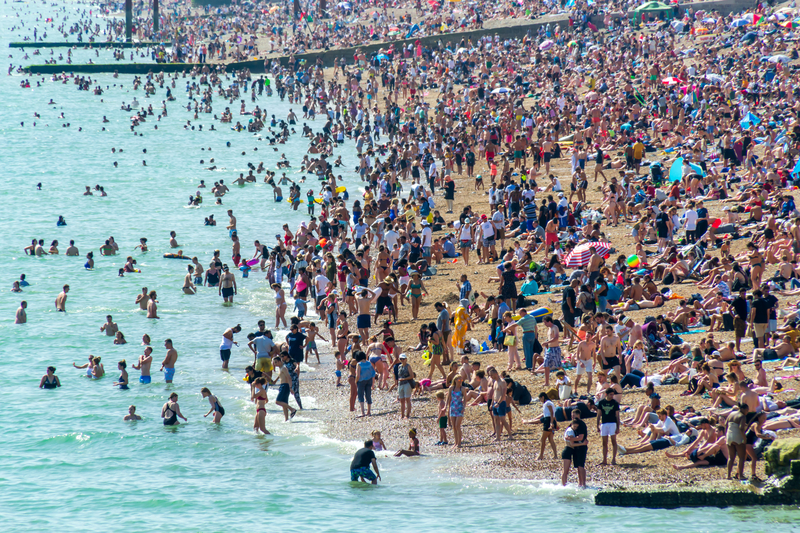 A beach crowd management app developed by Bournemouth, Christchurch and Poole (BCP) Council will now be offered to other UK towns and cities following new funding.
The Beach Check app was launched last year to aid social distancing and support COVID-19 safety measures as people flocked to beaches in record numbers.
BCP Council has been awarded an additional £40,000 (US$55,000), through the Ministry of Housing, Communities and Local Government's Local Digital Fund to further develop and deploy the app. This includes the potential to monitor crowding at different types of facilities, such as car parks.
The funding will be used to create a rebranded version of the app for national use, as well as start the development to enable other local authorities to add their beach locations and busyness data.
Councillor Philip Broadhead, Portfolio Holder for Regeneration, Economy and Strategic Planning and Deputy Leader, BCP Council, said: "We are delighted that our pioneering efforts in digital technology are contributing to our country's efforts to tackle some of the key issues faced beyond the pandemic, in particular the use of technology to address urban challenges such as overcrowding."
Prototype
The Beach Check app gives residents and visitors updates on the crowding status of local beaches and provides the council with data to support planning and management.
Each section of the coast is coloured red, amber or green depending on how congested it is. It is updated by Seafront Rangers throughout the day. The app also gives a prediction for how busy the beach is likely to become that day, based on historic data, CCTV, weather and footfall counter data.
It was downloaded by nearly 40,000 people last year and will be launched again locally this spring before being offered more widely.
BCP council said several other local authorities and coastal destination management organisations, as well as national tourism agency VisitBritain, have expressed interest.
App options
Councillor Mohan Iyengar, Portfolio Holder for Tourism, Leisure and Culture, BCP Council, told Cities Today: "The app currently being pitched to other coastal resorts across the UK is designed to be a one-size-fits-all app. There is quite a lot of flexibility within the app, depending on the data the resort has access to. For example – at present we are testing live data from carparks across Bournemouth, Christchurch and Poole. Our version will show how many parking spaces are available. If another authority wished to include this detail on their version of the app, they would be able to do that."
He added: "The cost of the app to each authority is as big or small as they wish it to be. It could be just the cost involved of having one operator to update the app or it could be a fully functioning all-singing-and-dancing version with as much data as they wish to include."
The app will be free for the public to download and use.
Iyengar said that once the prototype is fully developed, which is likely to be next month, the council will approach the government for an additional £110,000 to roll out the app nationally for the next year.
The national Beach Check app will be developed by BCP Council in partnership with app company Xpertnest. The National Coastal Tourism Academy will also support the council to build relationships with other local authorities and assist with the management and roll-out of the app.
Image: Goldenhind | Dreamstime.com