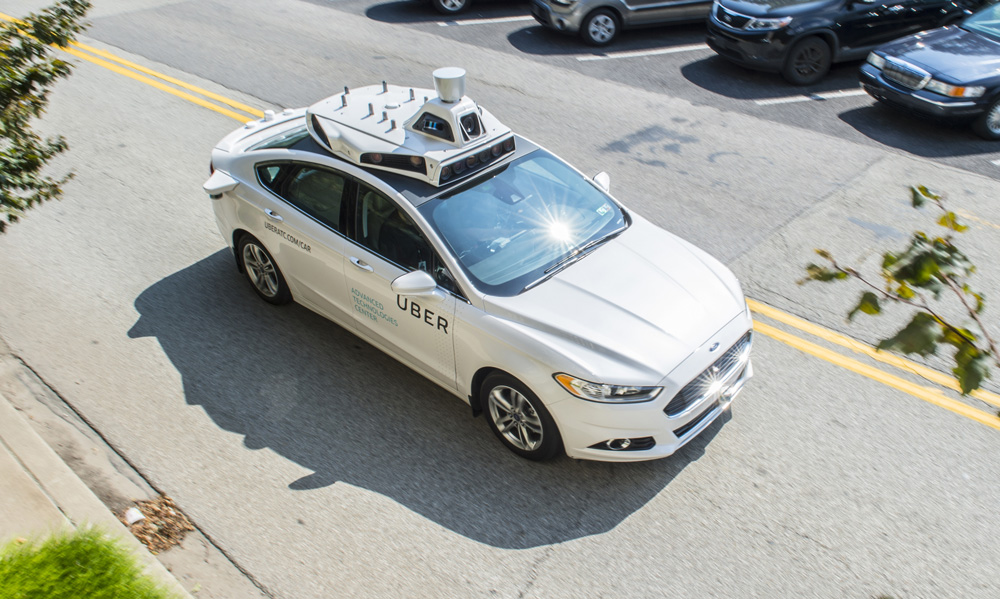 Nick Michell spoke with Andrew Salzberg, Head of Transportation Policy and Research at Uber, about the impact its services can have on city streets and urban planning
How much of an impact has Uber had on employment and congestion in the cities that have introduced the service?
Our goal is to create a new mobility option that's a convenient alternative to driving your own car. By doing that, we believe we can create a fundamental shift from the prevailing paradigm of private car ownership to one of shared car usage.
But we don't just want to stop at getting people a ride–we're deeply invested in technologies that make it easier to share a trip. Shared rides have been a public policy goal for many countries since at least the 1970s, but the share of people carpooling has been declining over time. In the US, the number is now below 10 percent.
We're excited by the idea of using new technology to help reverse that decline by dynamically matching riders together in real time with a product called UberPOOL, which launched in 2014. POOL is available in more than 30 cities around the world today, and while a fairly new product, it currently makes up 20 percent of the rides in the cities where it's live.
If we can encourage getting more people into fewer cars, we can use road space more efficiently and help limit congestion and costly investments in additional infrastructure. One estimate claimed we could save more than US$9 billion in infrastructure costs in one medium size city by increasing car occupancy by just 11 percent. We believe POOL can help us get there.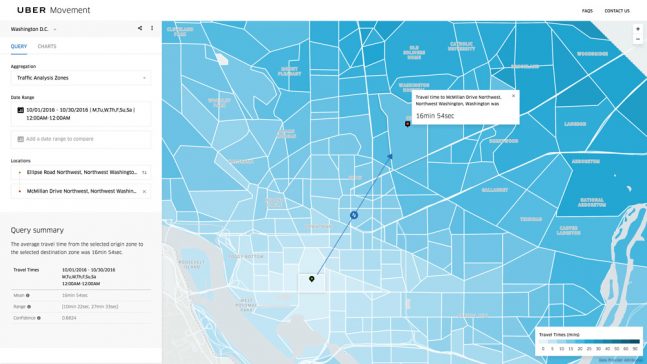 Is there a danger of Uber creating more traffic in cities, with people using the service as an alternative to public transport?
Ridesharing services like Uber extend the reach of existing transit systems. In London, 30 percent of Uber rides in the outer boroughs during the morning rush hour end within 200 metres of a Tube or train station.
In fact, Uber's busiest hours–our rush hour–are typically later at night, after the bars close. That's when public transit is limited and taxis are hard to find. In fact, just recently, the London Underground launched the Night Tube to help people get home late at night. Almost immediately, Uber saw a decline in pickups near many central London Tube stations and an increase in pickups at stations in the outer boroughs. In other words, Londoners are taking the Night Tube to get out of central London–and Uber to get the last mile or two home.
Ultimately, having a 24/7 convenient ride available through ridesharing services opens up people to using a whole suite of different options. According to research, people who don't own cars are more likely to walk or use public transit or take advantage of bike-sharing services.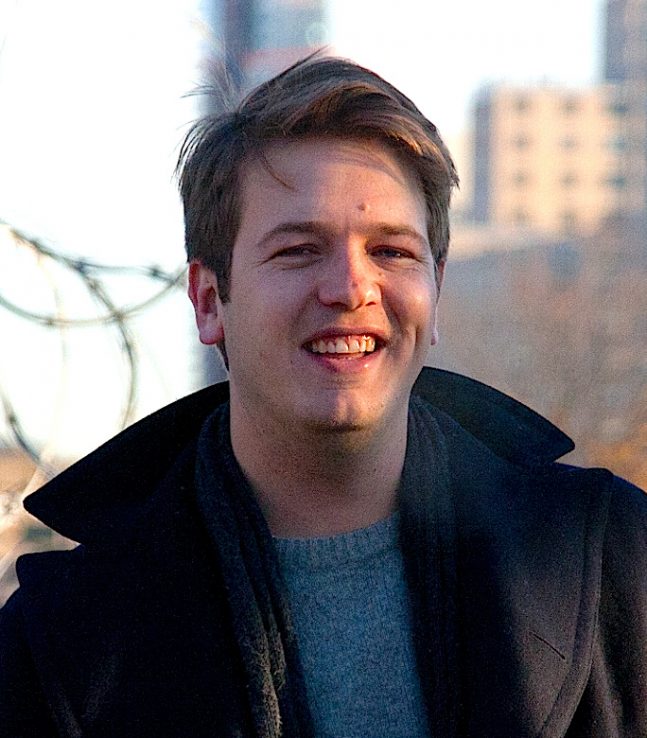 How could Uber's movement platform help urban planners make informed decisions in cities?
Urban planners have one of the hardest jobs in government–attempting to predict the future 10, 20, 30 years out so that they can invest in infrastructure to help shape that future.
Their job is made even harder because it's often difficult to find data on current conditions in a city. One of the most basic data is for accurate travel time between different sections of the city, what planners call 'traffic analysis zones'. Movement was designed precisely with this long-range planner in mind–it provides free, publicly accessible data on hourly speeds for travel within cities.
That's something that hasn't been publicly available before. The data is currently live at movement.uber.com for four cities–Boston, Manila, Sydney, and Washington DC. We're planning to expand to more cities around the world soon.
Since we've launched, we've seen thousands of inquiries about the data, not only from public officials, but also from researchers and others interested in transportation from around the world. We're excited to see all the use cases that develop as we roll it out to wider and wider audiences over time.
How much research has Uber carried out into the development of automated vehicles? Could Uber services one day be fully automated?
We launched our self-driving Uber pilot last September and have since expanded to the Phoenix metro area. That said it's still very early days. Self-Driving Ubers have vehicle operators in the front seat because they require human monitoring and intervention in many conditions, including bad weather. Even when these technology issues are fixed, we believe ridesharing will be a mix for a long time–with rides provided by drivers and Self-Driving Ubers. This is because of the limits of self-driving global software and the skyrocketing demand for better transportation that drivers are uniquely able to solve.
How successful were the partnerships Uber launched with several transit agencies to encourage trips that connect the first or last mile to public transit, whereby Uber passengers get discounted fares for rides to or from a public transit station?
Over the last year or so, we've started working with cities and public transit agencies to collaborate on solving long-standing challenges in urban transportation. Each partnership is designed to help solve a local problem that's top of mind for public officials, so no two are exactly alike. We're seeing success take a lot of different forms.
In Boston, the governor recently announced the expansion of a pilot programme that's delivered thousands of rides to Massachusetts Bay Transportation Authority paratransit (special transport services for people with disabilities) riders. Paratransit as a service is known to be both costly for the operator and sometimes cumbersome for riders. Using on-demand services like Uber has the potential to provide a better service at lower cost, a potential win-win. We're already seeing some exciting evidence in Boston that supports that.
And in Florida, a local transit agency is providing free Uber rides to or from employment centres during late night hours. It's well known that lack of affordable transport options is an enormous hindrance to economic well-being of low-income residents, and Uber is helping provide one solution to that problem.