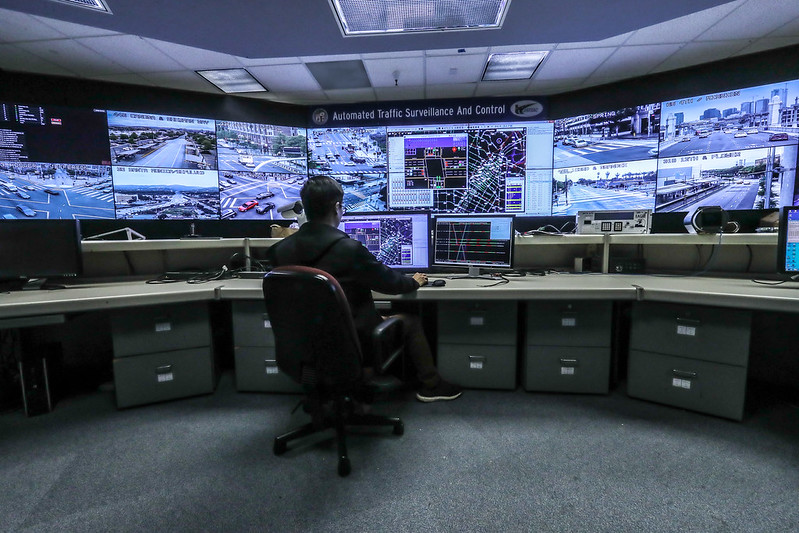 Mobility provider Uber has joined forces with seven community advocacy groups to create a privacy coalition that aims to stop cities collecting certain data on passenger journeys.
Communities against rider surveillance (CARS), which was created at the end of February, describes itself as "a group of concerned citizens, privacy and civil liberties advocates, and transportation innovators committed to making streets safer and more manageable while protecting rider privacy."
Uber is the only mobility provider in the coalition, which also includes civil society groups Mi Familia Vota, Patient Privacy Rights and LA-based youth group Sylvia Nunn Angel's.
Its creation comes as Uber continues its campaign against Los Angeles Department of Transportation's (LADOT) use of mobility data specification (MDS)–which requires mobility companies to report pick-up and drop-off locations and journey routes to help the city plan transportation more effectively.
Last November, LADOT suspended Uber's permit for its dockless Jump bikes and scooters following the company's refusal to comply with the requirements—a decision that was upheld last month.
MDS is managed by the Open Mobility Foundation (OMF), a non-profit organisation comprised of city governments, mobility providers, and technology companies.
CARS has claimed the data requirements set out by MDS are dangerous and infringe on passenger rights, something refuted by OMF executive director and former Boston CIO, Jascha Franklin-Hodge.
Speaking to Cities Today, Hodge said: "This coalition [CARS] is a transparent astroturf campaign by Uber, a company with a strong business interest in avoiding regulation and a long history of dodging accountability for the negative side effects their services cause to communities.
"Through CARS, Uber makes inaccurate claims about MDS while ignoring their own legacy of poor privacy practices, multiple breaches of rider data, and falsifying information to regulators. The Open Mobility Foundation rejects Uber's scare tactics and false claims."
It is currently unclear what activities the newly coalition plans to undertake besides providing information on its interpretation of MDS through its website.
Melanie Ensign, Global Head of Security and Privacy at Uber told Cities Today: "Uber are not against MDS as a concept–parts of it are fine–we just have issues with certain elements, like sharing real-time location data which violates California's state privacy laws."
"Only two organisations [in the world] have asked us for this kind of information, one is LADOT, the other is Egypt's intelligence services. We've said no to both."
Uber have confirmed they will appeal last month's ruling and challenge MDS at the state level.