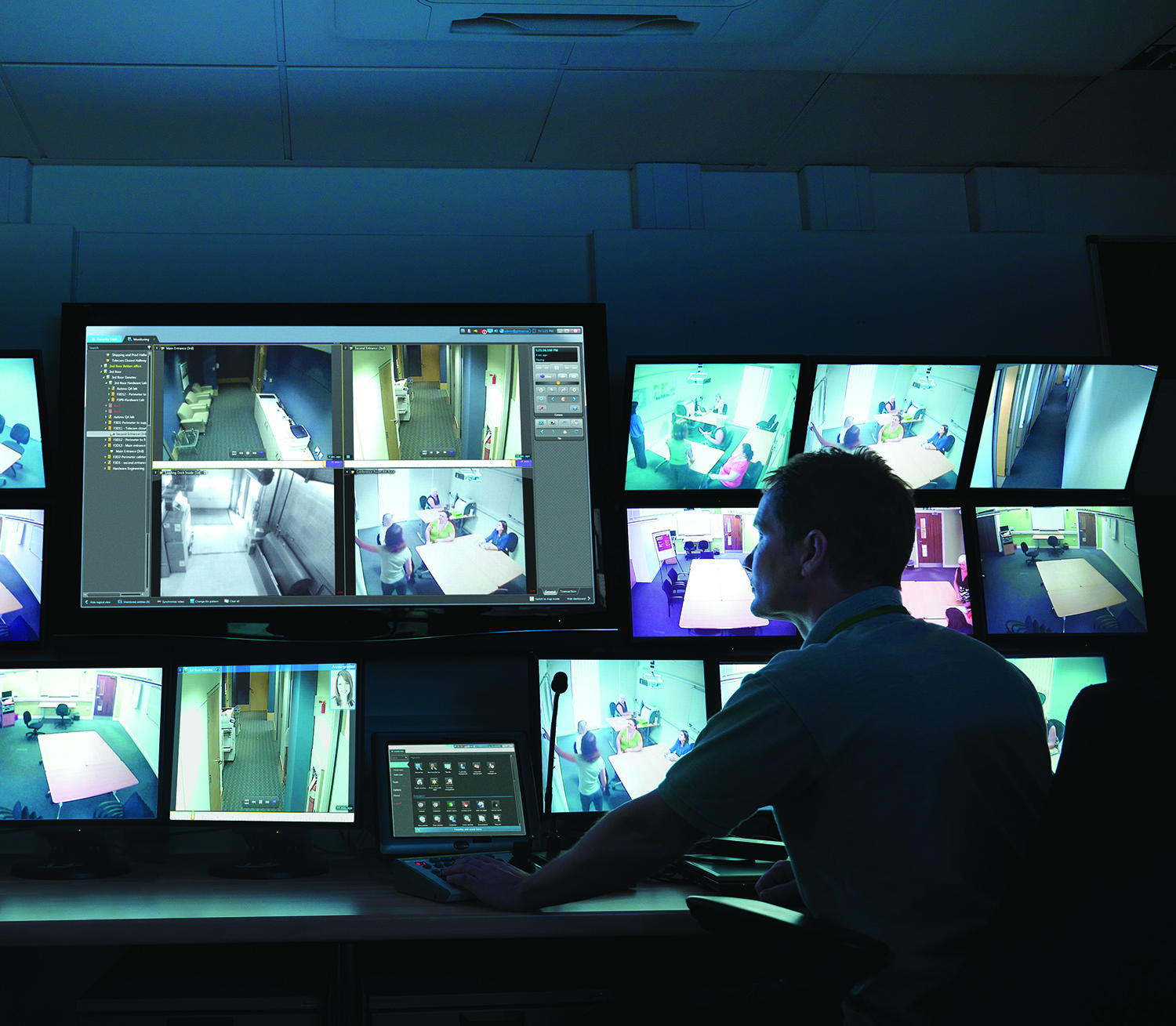 Photo: SecurityCenter_Operator_CMYK300dpi
Twickenham Stadium invests in new security system
28 February 2016
by Nick Michell
Twickenham Stadium, the home of the England rugby union team in southwest London, has invested in a Genetec Security Center to enhance operator efficiency. The award as host nation of the Rugby World Cup in 2015 prompted a full site assessment of the 82,500 capacity stadium, the fourth largest in Europe, where it was decided the modernisation of its video and access control systems was required.
"I didn't want to restrict the Rugby Football Union (RFU) to one single vendor, so an open platform was vital," said Phil Parker, Head of Security at RFU, Twickenham. "More importantly, we wanted to move away from having to switch between different pieces of software. I wanted to make the lives of my operators easier by having all of our systems using one platform."
The stadium's security team looked for improved functionality and non-proprietary systems that would allow for growth. They also wanted reliable video quality to facilitate the identification of any suspects and clearer detail of what was happening in the stadium environment.
After a market tender, the Twickenham team narrowed down the bids to only those that met the criteria and then held meetings with each integrator. The buying team watched demos, researched the market, and met with security solution vendors. Twickenham also met with vendor customers who were operating each solution. The team eventually chose Vindex Systems, a systems integrator, and their proposal for the Genetec Security Center. The centre is a platform that enables the combination of video surveillance, access control, automatic number plate recognition technology and other key systems within one intuitive solution.
"In order to keep innovating to meet the changing needs and requirements for IP physical security, we have increased our 'Security-of-Security' management via strong authentication and encryption hardening features," Paul Dodds, UK Country Manager, Genetec Inc., told Cities Today. "Additionally, we will announce a new subscription model in April, that offers a 'term-based' ownership model for end-users, giving them on-premises Security Center software as a perpetual license, with all the open-architecture and support features as part of the service."
Operators navigate the massive stadium using a layout of their venue through Plan Manager. This map interface within the Security Center enables them to quickly locate cameras, respond to alarms and check door statuses.
On match day at Twickenham stadium, security operators work from two different control rooms. The Threat Level Management feature within the Security Center has been programmed for match day activity, presenting operators with the specific tools required to monitor the stadium and respond to events. Beyond securing the venue, operators also monitor crowd flow through the stadium and identify any operational issues such as long queues or required clean-ups.
"Genetec already serves many sporting and concert venues in cities around the world, including the Metlife Stadium in New Jersey (where Super Bowl 48, 2014 was held), the Ericsson Globe and Tele2 Arena in Stockholm, Sweden which will hold this year's Eurovision, The Levi's Stadium (Super Bowl 50, 2016) and many more," added Dodds. "We work closely with our network of certified integrators and channel partners, to provide the most unified and intelligent security platform for any sporting venue seeking to install or upgrade their security systems."