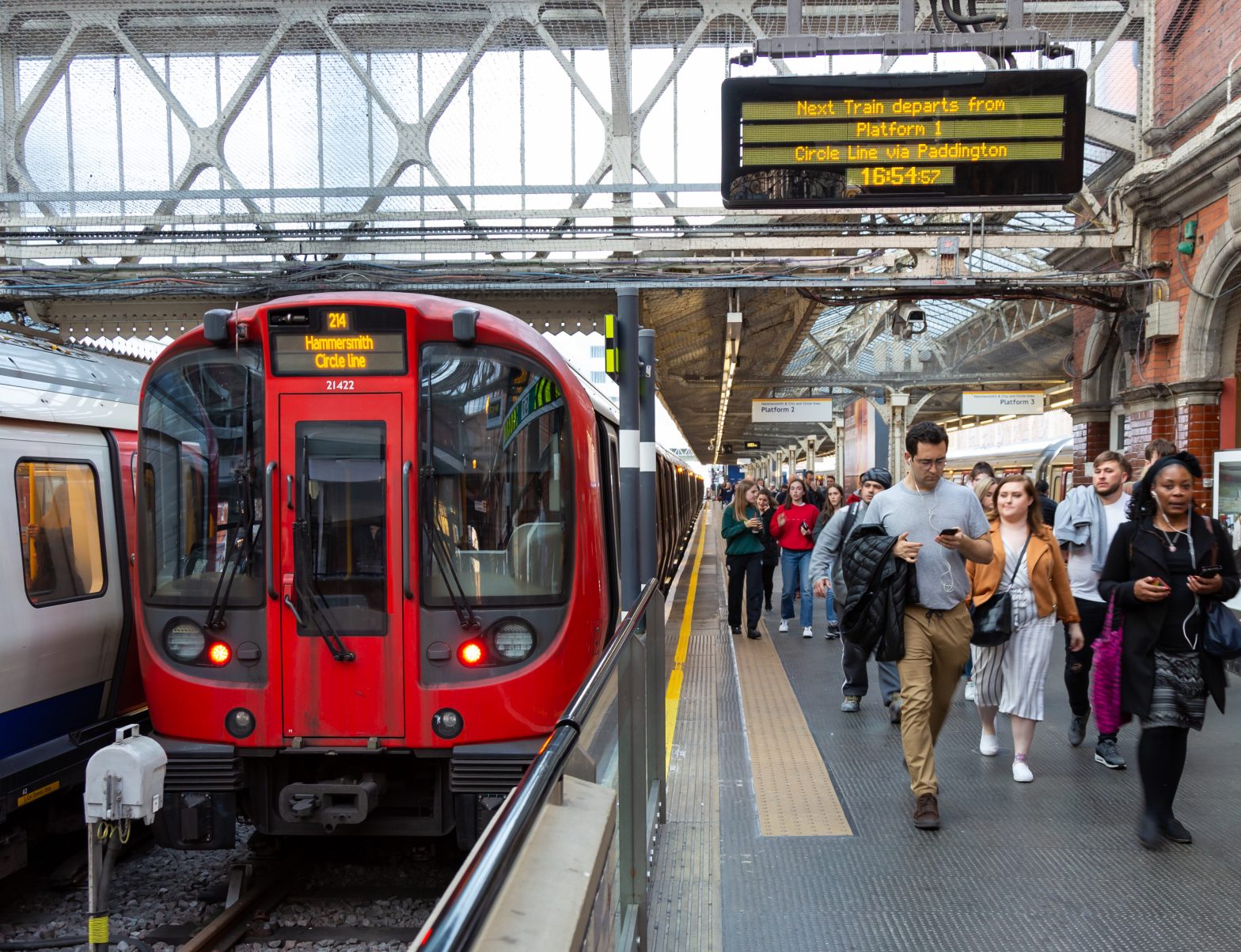 Photo: TfL
Transport for London receives bailout extension
22 March 2021
by Christopher Carey
Transport for London (TfL) has accepted the Government's offer to extend its bailout by seven weeks, despite calling for a longer-term deal.
A £260 million (US$360.5 million) injection will be provided to cover the 31 March-18 May period, plus another £225 million dependent on fare revenue.
The transit operator received a £1.8 billion (US$2.3 billion) government bailout in November, which followed a £1.6 billion deal agreed in May 2020.
Mayor of London, Sadiq Khan, said: "This seven-week extension will enable TfL to carry on running the safe, reliable and frequent services that will be vital as lockdown restrictions begin to ease.
"These discussions will continue as it is essential that TfL has further financial support and a long-term capital funding deal that will allow it to support a strong and robust recovery for London and the UK."
In October, Khan warned the Government that train and bus services could be cut if further funding was not secured, saying he was prepared to trigger 'section 114' – a process for public authorities that is the equivalent of a company being declared insolvent.
Long-term uncertainty
The funding extension will see London services covered in the run up to the Mayoral election on 6 May.
But the collapse in passenger numbers as a result of the COVID-19 pandemic has decimated TfL finances, an area of policy the Mayor has overall responsibility for.
The Government – which has provided over £3 billion since March 2020 – maintained the emergency funds have only been provided under the condition that the network makes efficiency savings so it can reach financial sustainability as soon as possible.
This has led to pressure to increase fares and a possible expansion of the congestion charge zone, which was increased from £11.50 to £15 in June.
London is more  heavily dependent on fare income than many other major cities around the world. Pre-pandemic, fares accounted for 72 percent of TfL's income, compared to approximately 41 percent in New York and 36 percent in Paris. Grant income worth £700 million a year from the UK central government was phased out between 2015 and 2019.
In January 2021, the transport operator unveiled its Financial Sustainability Plan, a strategy it claims will  – with long-term stable funding – decarbonise transport by 2030, helping achieve national environmental targets and supporting jobs across the country.
National extensions
Extensions of funding for other urban transport systems around the country were announced over the weekend, with £16 million for Manchester's Metrolink, and £17 million shared between Tyne and Wear, Sheffield, West Midlands and Nottingham's tram and light rail networks.
Stephen Edwards, Lead Board Member on Light Rail for the Urban Transport Group, said: "During the pandemic our tram and light rail systems have got essential workers where they need to be during lockdowns and helped bring our towns and cities back to life when travel restrictions have been eased.
"None of this would be possible without the Government's emergency funding support. News that this funding will continue is therefore welcome ahead of the current funding cliff edge of 5 April."
Image: TfL