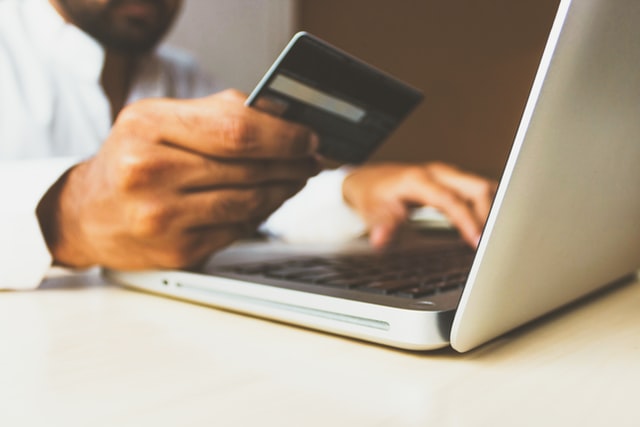 Photo: rupixen.com on Unsplash
Toronto to adopt new platform and business model for digital payments
07 May 2021
by Sarah Wray
Toronto city council has approved a contract with govtech company PayIt which will allow residents and businesses to pay city bills on one digital platform rather than via 11 separate channels.
The deal, which had raised some concerns about procurement, was approved 17 to 8 earlier this week with several amendments.
The initiative is part of the city's drive to digitise services and improve user experience.
The city won't incur any upfront capital, technology or licencing costs as PayIt earns through per-transaction fees.
An overview presentation for the city council called this "a forward-looking business model that establishes the city as a leader in government".
Toronto Mayor John Tory said: "This is a step forward in modernising our government and improving the customer experience for the residents we serve in a number of ways. Residents, businesses and visitors to Toronto want a simple, consistent and connected interaction with the city and this new service offering will help us deliver just that."
Fees and ROI
From this autumn, residents, businesses and visitors will be able to make payments to the city, starting with property taxes, utility bills, and parking fines, with additional services to be added to the platform in later phases.
Users will be able to make payments through Electronic Funds Transfer (EFT) free of charge. Credit card or debit card payments will be charged a processing fee of 2.35 percent and 1.5 percent respectively.
The city pays a fixed transaction fee depending on the service.
PayIt is expected to earn between CAN$20 million (US$16.4 million) and CAN$25 million from the contract, depending on adoption. The city has calculated that it will save CAN$11 million over five years.
The platform will also offer a smartphone app and digital wallet for managing payment preferences. Other payment methods will continue to be available.
The agreement with PayIt will be for three years, with options for two one-year extensions at the discretion of the City's Chief Technology Officer.
Procurement
Ahead of its approval, the deal raised some concerns about procurement.
PayIt originally approached the city directly with an unsolicited proposal. The city brought forward a recommendation to councillors last summer for a sole-source deal with PayIt, which was rejected by the council. Staff then put out a 'Swiss Challenge' procurement, opening up the bidding to other companies. Although 22 vendors expressed an interest, just one submitted a counter bid. PayIt was selected.
In an email to the council dated April 29, Bianca Wylie, co-founder of advocacy organisation Tech Reset Canada questioned the procurement process and business model.
"We're letting companies define how we run our core digital infrastructures," the email said, arguing for a more proactive approach to technology from the city.
"We don't have to build it all ourselves but we sure have to be the ones saying what we want and how to build it," the email states.
The group also noted that the PayIt system would be implemented outside a formal digital infrastructure plan, adding another "spaghetti layer".
A councillor motion to pause the contract until the digital infrastructure plan is finalised was rejected.
Amendments passed by the City Council included that processing fees be clearly stated to residents and free options be displayed. By October, the city manager will report back to the council on the possibility of Toronto adopting the Open Contracting Global Principles or similar.
Image: rupixen.com on Unsplash