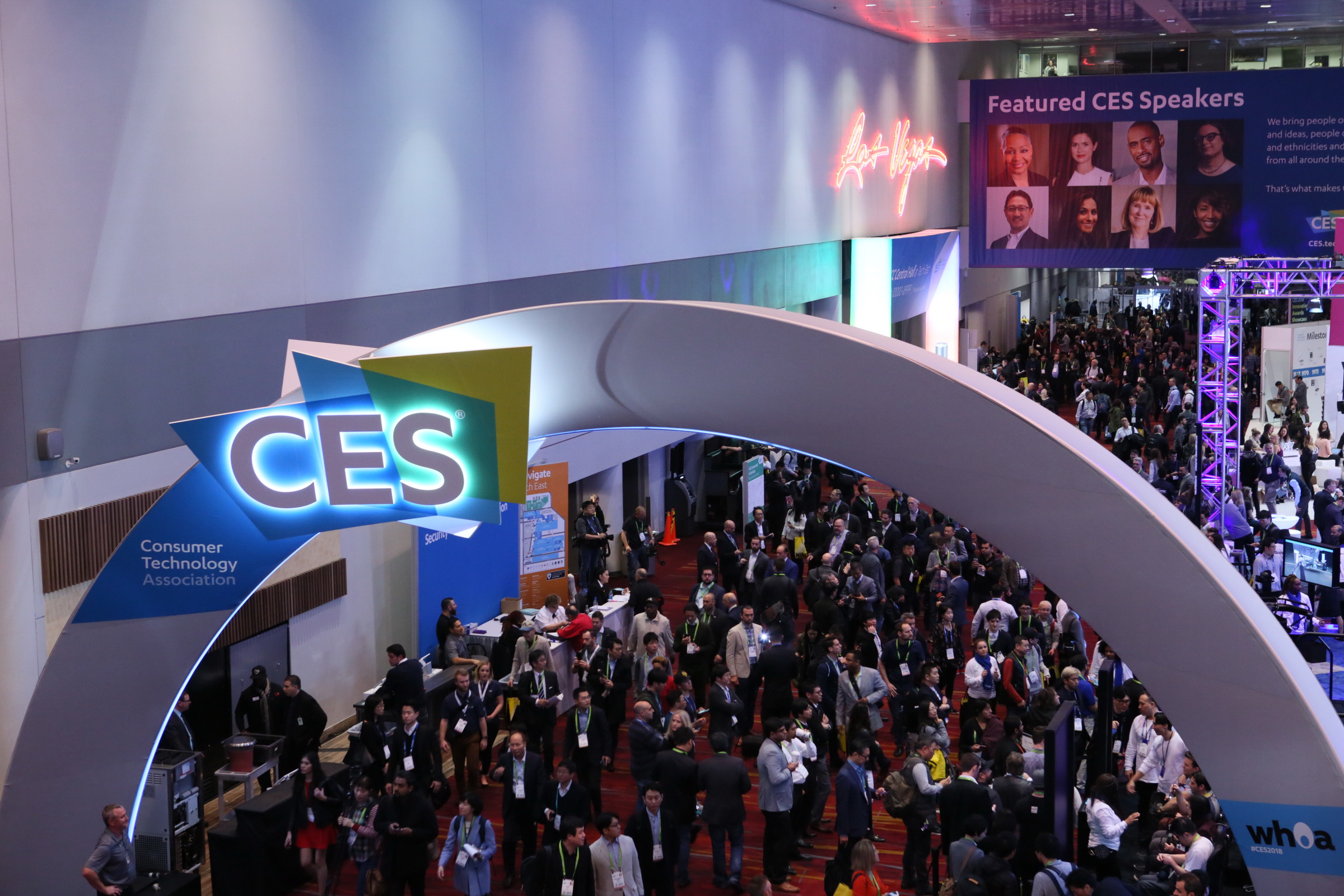 Last week (9-12 January), Las Vegas hosted the annual Consumer Electronics Show (CES). Typically used as a platform for tech companies to showcase their latest consumer and business gadgets, this year's edition featured, for the first time, a full smart city conference programme and dedicated exhibit area.
"As the launch pad for innovation that changes the world, CES presents a perfect stage for city planners and decision makers to explore these world-changing technologies because of the diversity of technologies and industries in attendance, including mobile, transport data and sensors, digital health and more," commented Gary Shapiro, President and CEO, Consumer Technology Association, which produces the show.
Some of the top announcements included:
Quanergy and Cisco to deliver connected roadway solutions
The company that provides LiDAR, or light detection and ranging sensors, Quanergy, announced that it will work with Cisco to better link people, processes, data and connected devices allowing cities to use data analytics to gain new insights and make more informed decisions related to driver and pedestrian safety as well as traffic flow. The two companies have already implemented an initial project in Las Vegas–that was live streamed during the event–that focuses on pedestrian safety. The sensors track the flow of pedestrians and, in the future, will also track cars and buses.
"With the insights gained from [this project] we've already seen the significant advantage that greater sensing and perception capabilities can have on transport systems that are integral to any thriving city," said Michael Lee Sherwood, Director of Information Technologies for the City of Las Vegas.
E-bike pilot to be launched in San Francisco
Motivate International, the operator of the Bay Area's regional bike share system, said that it will add e-bikes to its fleet, beginning with 250 in San Francisco this April. The pedal-assist e-bikes will help riders by boosting their pedal power, so that they can get up hills more easily and ride for longer distances. The new offering will integrate with the Bay Area's existing and standard pedal-powered Ford GoBike.
"E-Bikes will give Bay Area residents and visitors one more option when travelling around San Francisco," said Alix Bockleman, Deputy Executive Director for Policy, Metropolitan Transportation Commission (MTC). "[It] will help make San Francisco more liveable and reduce congestion and household transport costs."
Vish Palekar, CEO of GenZe, which helped in development, said the e-Bikes–with a top speed of 29 km/h–are ideal for hilly cities as they make local and short-distance cycling easier. "Our e-bikes can go anywhere a conventional bicycle can go, including shared lanes and cycling paths–allowing riders to commute greater distances with no traffic and zero emissions."
Bosch awarded for microclimate monitoring system
Bosch won the CES 2018 Innovation Award in the smart city category for its new microclimate monitoring system. Called Climo, it has been produced to assist cities to manage air-quality parameters in real time and, according to Bosch, at a lower cost.
The system, developed in collaboration with Intel, combines sensors and software to deliver a range of air-quality data, covering key air pollutants over wireless and 3G connections. It also provides data from environmental parameters such as temperature, relative humidity, light, sound, pressure, and pollen.
Bosch said the system can be used by cities in a variety of ways including traffic-flow management and can send tips and information to the local population, particularly asthma or allergy sufferers, to let them know whether it is better to stay indoors or avoid a certain part of the city.
CES 2018
More than 3,900 exhibitors showcased technologies that spanned more than 255,000 net square metres of exhibit space across Las Vegas. Organisers said it was the largest show floor in CES' 51 year history. The Smart Cities Marketplace drew city officials, policymakers, industry innovators and more.