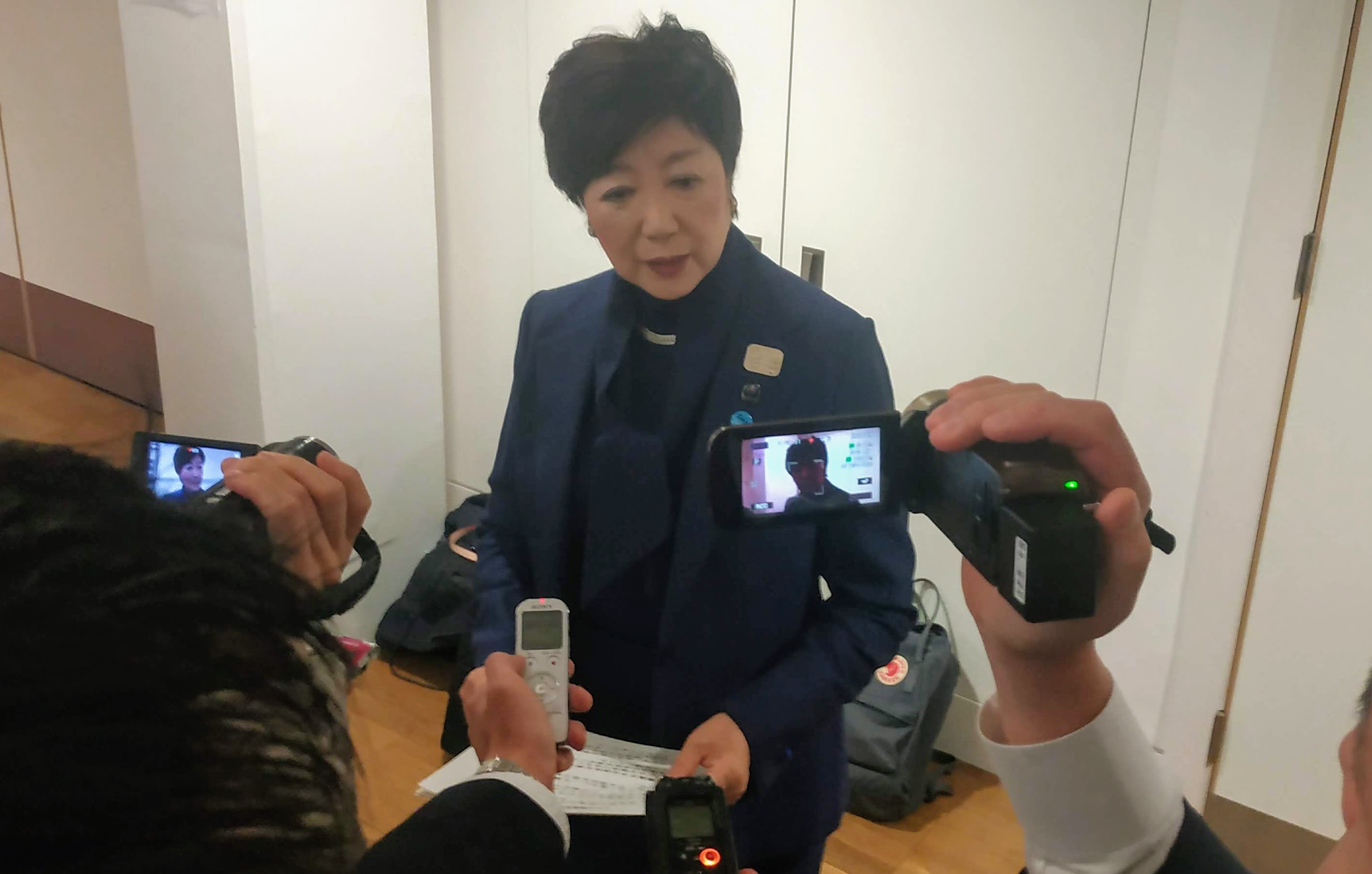 The Japanese capital will work closer with London after the two cities concluded an agreement for exchange and cooperation to support the growth of their respective international finance sectors post-Brexit.
Yuriko Koike, Governor of Tokyo, outlined her plans during a speech at City, University of London. The British university and the Tokyo Metropolitan University have already reached a MoU to synergise further progress for both the universities and cities, including a new joint masters programme in international finance.
"The subject of Brexit is on everyone's minds these days," said Koike. "But this is the moment for cooperation between the two great metropolises of London and Tokyo."
Koike noted that 11 British businesses are setting up offices in Tokyo, including investment advisory services, AI technologists, and start-ups including Pixelpin, which will establish its first office in Asia.
"My ambition is to 'make Tokyo great again'," she quipped. "Tokyo has a long tradition of a spirit of innovation yet at the same time embracing tradition."
The governor outlined how she wants to make Tokyo a safe, diverse, and smart city.
"We strive to invite more innovation, to create more convenient lifestyles for Tokyo's citizens and to provide an accelerated programme for business to build roots in Tokyo focusing on ESG [environmental and social growth] investment along with sustainable growth."
Last year, the Tokyo Metropolitan Government released the country's first green bond which raised £130 million. Koike said the city plans to release more green bonds to help finance initiatives like smart energy and green facilities for the Tokyo Olympic games in 2020, among others.
The city, one of the first in the world that introduced a cap and trade on carbon emissions in 2010, plans to extend this further as it targets a 30-percent reduction in greenhouse gas emissions by 2030.
Koike added that these ambitions will include four carbon-free days during the Olympic games. She will also tour London's Olympic sites to further learn from London's experience of promoting and using teleworking to reduce carbon emissions and congestion.