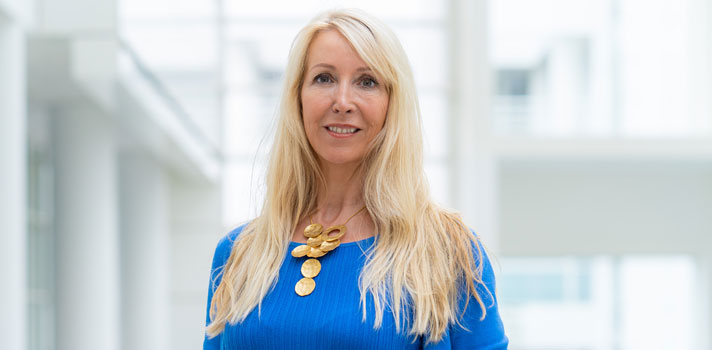 The Hague earmarks €180 million for sustainability, following energy company sale
19 October 2020
by Sarah Wray
The Dutch city of The Hague has announced that it will invest over €180 million (US$210 million) in sustainability projects, using money from the sale of energy company Eneco.
Liesbeth van Tongeren, Alderman for Sustainability and Energy Transition, said resources will be made available for clean energy sources, grids and energy storage as well as the adaptation of buildings.
The idea is that successful projects will generate a return on investment which can be redeployed for the city.
She commented: "With these resources, we ensure that Hagenaars can get to work more quickly in terms of making their homes more sustainable and that companies can make more sustainable investments. Across the country, you can see that grid operators, energy companies, homeowners, property owners [and] local residents' initiatives all want to become more sustainable, but affordability and financing are a hurdle. Especially in the vulnerable neighbourhoods and also in the riskier, often larger projects."
The municipality said its strategy is to manage profitable low-risk projects and help with initiatives that have high risks and unprofitable peaks that are too big for market players alone. The city is also looking at how European funds, grants from the state and private investments can be combined with the Eneco funds.
Four pillars
The money will be divided across four areas and the city has already outlined plans for the majority of the funds.
The first pillar will see more than €60 million allocated for sustainable upgrades for homes and buildings in the city. Subsidies and tailored advice will be made available to help individuals, corporations, private landlords, owners' associations and SMEs insulate their homes or, for example, switch to induction cooking. Low-income homeowners will be offered additional support. A large part of these resources will be used to implement neighbourhood energy plans.
The second pillar will focus on making municipal buildings more sustainable, with €22 million allocated for clean energy upgrades and a further €12 million specifically for sports venues.
The third pillar will centre around heat sources. Funding of €15 million is being made available for the construction of clean sources and heat grids, and €12 million to ongoing geothermal projects which the city is involved in.
For the fourth pillar, almost €22 million has been set aside for making public spaces more sustainable, including public lighting, charging stations for electric cars and the construction of shore power in the port of Scheveningen.
To respond to new developments in the future, the municipality has set aside more than €23 million for "adaptive" policies.
Van Tongeren said in the short-term, she expects the funding to result in more jobs and comfortable houses.
"Within ten years, a good part of the city will be running on wind, sun and geothermal energy," she added.