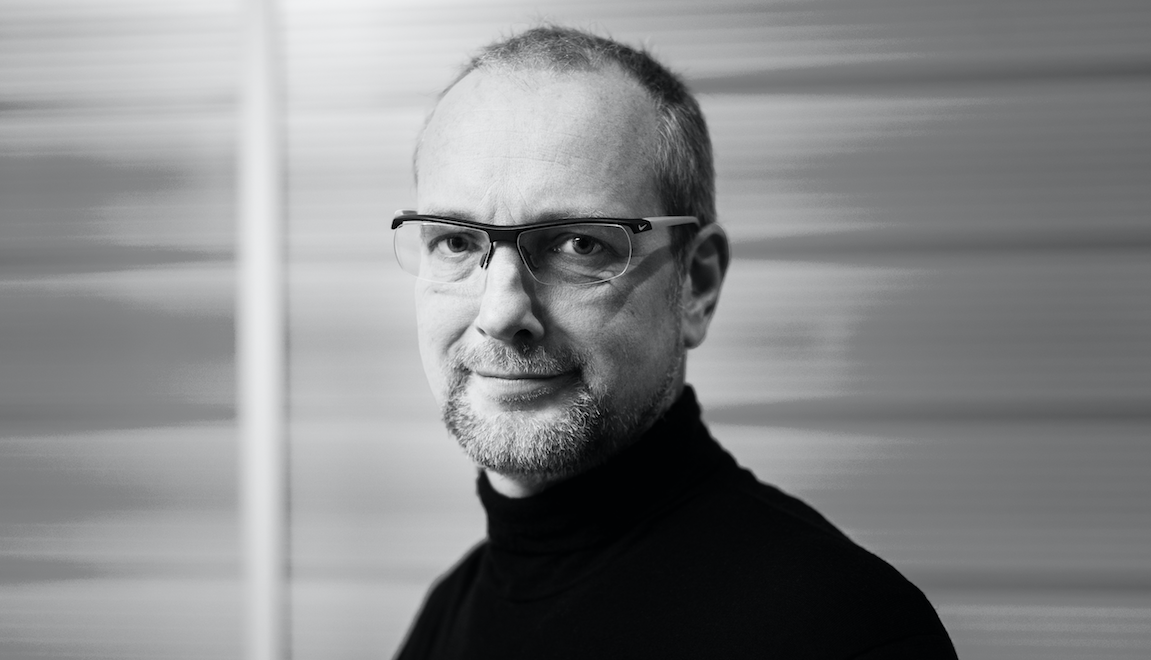 By Bas Boorsma, Vice President EMEA, Cities Today Institute (CTI)
For urban innovation and digitalisation efforts to succeed, a municipality needs to think through its internal organisation and governance structures. Few ingredients more sharply define the difference between success and failure than having the right governance structures in place. We asked member city leaders from the Cities Today Institute to share their organisational structure and governance choices. What does their mandate look like? How do they operate across silos? And what to do with the traditional IT manager?
Community digitalisation initiatives can and should primarily be conducted by means of a broad, well-thought through governance structure. The degree to which leaders can be effective depends, more than anything else, on the governance structures established. When examining governance structures as part of a community digitalisation agenda, what I mean is the governance structure within a municipality, a state or provincial government, or the government of a national state, with the required extensions into an ecosystem of partners to include companies, academia, citizens, collaborating municipalities within a regional context, local neighbourhood initiatives, and more.
Digitalisation concerns a phenomenon, a set of efforts, investments, choices, rules, and degrees of adaption that cut across silos and departments. The role of government in fostering community digitalisation is a rich and diverse one: it has the role of regulator, of investor, of strategist, of launching customer, and protector. It also serves as the orchestrator of ecosystems of partners that would otherwise not convene or would be unlikely to collaborate, citizens included. Given the complexity, and given the comprehensiveness of how these roles impact different disciplines and verticals (within government and beyond), it is clear that digitalisation cannot be the job of one department or ministry. Digitalisation is certainly not a job for the traditional IT department. Digitalisation is about organisation, regulation, culture and business outcomes, enabled by multiple stakeholders acting in collaboration. Interestingly, many a city's IT department can in fact be the showstopper to next-generation digitalisation efforts, since these experienced IT leaders often define what is possible and what is not within the parameters of the technologies they know and for which they are responsible.
For many IT stewards, keeping the machinery running is mission number one. That is not to say that IT department managers should not be involved. Depending on the initiative or project, they often should. However, most IT department leaders would be unaccustomed to dealing with the business outcomes that digitalisation strategies tend to define, nor would they necessarily be the right professionals to deal with complex ecosystems. In short, digitalisation should not become another silo.
Where, then, does effective governance of digitalisation start? What are the key variables upon which effectiveness depends?
Mandated people, organisations with authority
Effective governance of digitalisation starts out with people well mandated and an organisation that carries authority, with such a mandate coming from elected and unelected community leadership–a mayor, a governor or a city council. An organisation tasked to manage a smart city initiative but operating at the bottom of the hierarchy at city hall typically proves unproductive. Digitalisation 'tsars' and their organisations ideally report straight into community leadership, such as a prime minister's department or a mayor's office. Teams tasked with digitalisation agendas need to be able to experiment out of the box yet also need to be listened to and have the authority to loop lessons learned back into regular government channels. They should have the mandate to provide government with advice on change management or make budget proposals. They should have the authority to talk to all stakeholders in government, and they should have the authority to talk to any partner outside government. They should also have the authority to veto decisions, policies and procurement schemes that run counter to the community's digitalisation strategy. These same people and teams mandated on the digitalisation agenda should have the channels and means to work across departments, disciplines and, if applicable, across jurisdictions, with a clear understanding as to who their peers in those different organisations are. Many examples of cities getting this right exist:
• The City of Rome has transformed the role of the traditional CIO into a chief digital transformation officer reporting directly to the mayor. As a result, Raffaele Gareri and his team have a systematic mandate and oversight on digitalisation across functions.
• Singapore forged its Smart Nation group that reports directly to the prime minister of the city state. Smart Nation does not outrank traditional agency directors, but it has the power to veto procurements and decisions that run counter to Singapore's innovation agenda.
• The City of Almere has an executive director for digital city and innovation that reports directly to the city CEO. All departments are 'dotted-lined' to this director, as Almere has stepped away from having a separate innovation unit or innovation programme as the city discovered it needed to make innovation the direct responsibility of each of the departmental managers.
• The City of Reykjavik has made the bold organisational move to have the city move away from a divisional organisational structure primarily dependent on vertical flows of authority. Instead, a matrix structure dependent on both vertical and horizontal flows has been created. This has resulted in the establishment of the Department of Services and Innovation, with its director reporting to the mayor, and with the department having a final say on every expenditure on digital in the city.
• Amsterdam created an urban innovation dedicated chief technology officer with a team of a hundred people tying in to all relevant city departments.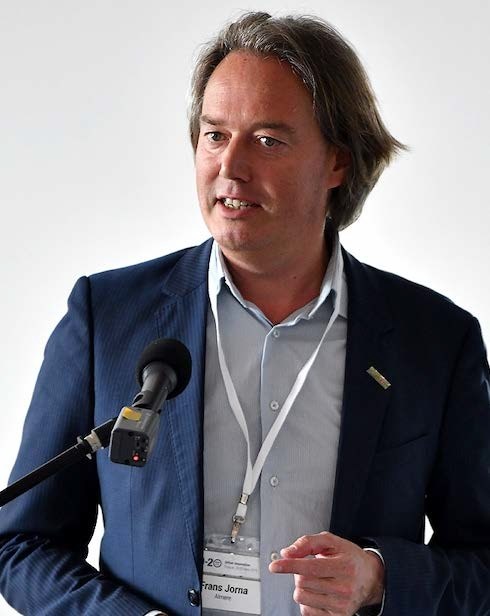 A degree of autonomy
The programme offices, teams, or perhaps even departments tasked with overseeing community digitalisation thrive best if provided with a certain degree of autonomy, meaning the freedom to operate outside standard procedures and protocols. Many of the initiatives, policies and pilots called for may run counter to existing practices and may prove counter-intuitive to plenty of government leaders. Having to report on every detail on an action undertaken dooms the effectiveness of teams on a mission to innovate. Innovations do not thrive well within rigid hierarchies and organisations known for strict protocols. In some successful cases, smart city programme officers set up a close-to-proverbial circus tent outside city hall in order to manage a culture of their own. There is a downside to such autonomy however. The risk of such an approach is that the 'smart city bureau' or digitalisation task force alienates itself from the rest of the government corpus, with the bulk of the machinery continuing business as usual, and important initiatives remaining without a follow-up. Plenty of cities get this right or are trying hard to get this right:
• Amsterdam Smart City has a multiple year track record of running smart city projects with a healthy degree of independence, while collaborating closely with its economic board and the city's CTO.
• The City of Gdansk has its Gdansk Labs which produces its ideas directly to the city board which in turn decides on urban innovation projects directly.
• Greater Copenhagen has Gate21 – a dedicated not-for-profit supporting the innovation agendas of multiple municipalities in the greater Copenhagen region with an outstanding record of success and effectiveness. The city of Copenhagen itself runs multiple living labs which have a semi-independent status within the municipal apparatus.
Resources and funds 
For broader governance to be effective, resources and funds need to be on the table. While community digitalisation cannot and should not be a public sector affair only, government funds can prove essential. Government can help to bring innovations to society for which the market is embryonic. It can help where markets do not already exist or fail. Government can trigger private sector investment by matching it with an investment of its own. Such investments can be in the shape of money, people, existing assets and orchestration.
For government to be effective in its extremely vital roles–again, from facilitation, to being a launching customer, regulator and more–it needs to match those roles with the required funds and resources where possible, and to prepare in a timely fashion. Amsterdam, again, serves as an example: the city's CTO office and the city's renowned entrepreneur-in-residence programme allow for a structured way of the city operating as a launching customer.
A framing of values
Good governance involves the framing of the values that are understood to be at the heart of decision-making and implementation processes. This certainly applies to community digitalisation. 'Framing' implies the action of capturing the values a community and its leaders hold dearest. Many cities produce digitalisation charters that outline ethical approaches on digitalisation. Often, cities also collaborate or exchange such charters. Interestingly, while cities tend to borrow from each other, they often end up producing unique charters that apply above all to themselves. The 'Almere Principles' may be great, yet Antwerp may have a different take, there is no one size-fits-all.
The introspection that comes with the process of framing core values (resulting in unique charters indeed), is not only useful, it is probably essential. It should be noted that the effort of drafting such charters is not a simple matter of external communications and positioning. It has above all an internal impact in framing a shared set of values, without which governance design is simply incomplete.
A comprehensive multi-locality approach
Issues, challenges and opportunities typically do not end at the physical borders of a given municipality. Smart grids, complex choices on mobility or the investment in a particular choice of, say, physical security or dynamic outdoor lighting, are typically helped by a collaboration across a cluster of communities or by a metropolitan approach. Such an approach is often already embedded in 'special economic zones' known across the globe, yet acquire an extra dimension through digitalisation strategies. Numerous examples exist: Greater Paris, Greater Seoul to include Incheon and Songdo, the Greater Phoenix region in Arizona, or Greater Copenhagen to include several municipalities in both Denmark and–across the border–Sweden. Smart Flanders is one of the first regions to have an agreed reference framework that allow for individual municipal technology procurements within a documented framework that guarantees interoperability and that provides reference architectures.