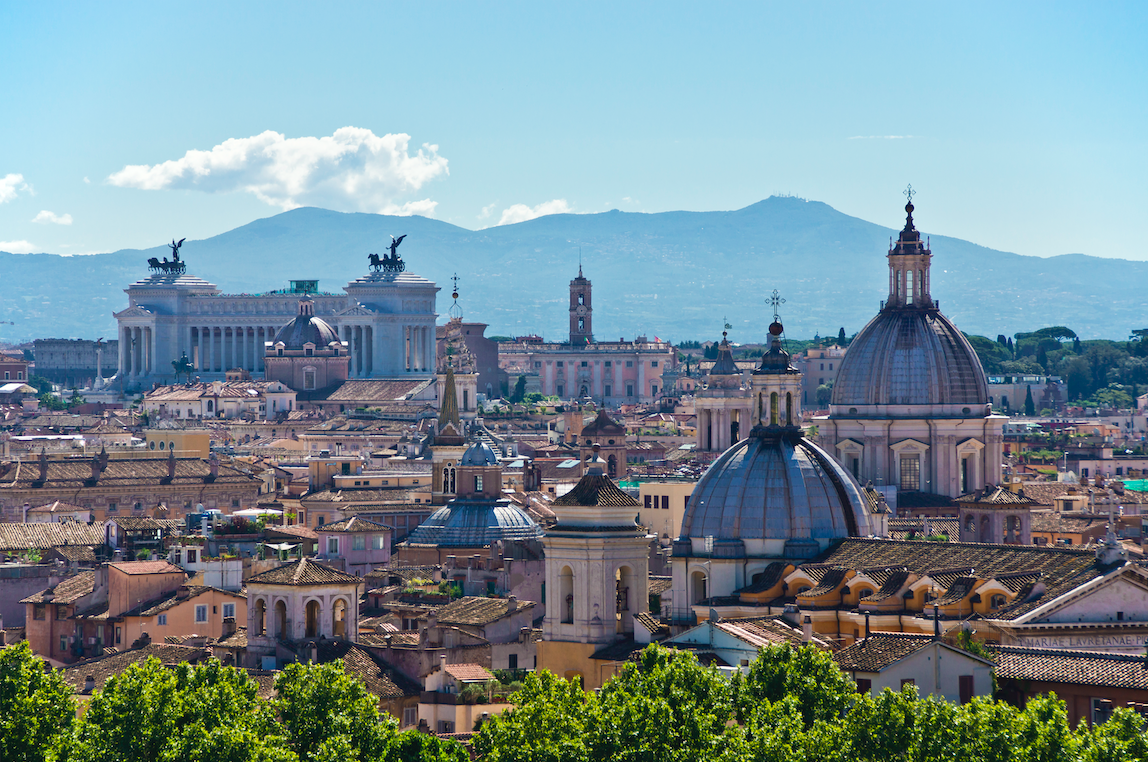 Jonathan Andrews reports from Rome where he met Flavia Marzano, Councillor for Innovation and Digital Transformation and Raffaele Gareri, the newly installed Chief Digital Transition Officer
"I want to see Rome with more participation and suggestions, to move from a 'Yes, but' city to a 'Yes, why not?' city." – Flavia Marzano
In June 2016 Flavia Marzano received a phone call from Rome's newly-elected Five Star Movement mayor, Virginia Raggi, inviting her to be interviewed by Raggi–and a panel of 20 others–to head up Rome's Innovation and Digital Transformation department as assessore or councillor.
"I asked her to please give me some time to think about it but she gave me one minute!" exclaims Marzano. "So I took the job. Why? Over the past 30 years I had been arguing and asking politicians and administrators to do things, and then suddenly I had been given the opportunity from a mayor who said, 'Come to Rome and do it'."
A computer scientist with 30 years' experience working in the industry as a consultant and as a professor, Marzano knew her task would not be easy.
In the last 10 years the budget for Rome's IT department had been cut by 40 percent, from €100 million to €60 million–although this has since recovered to €70 million.
It is not only the budget but the sheer size of the Rome Capital Region that is challenging. Geographically, the Italian capital's administrative area is 11 times larger than Paris and 13 times that of Barcelona. Every day, as tourists and commuters arrive in the city, its population of 3 million rises to 5 million.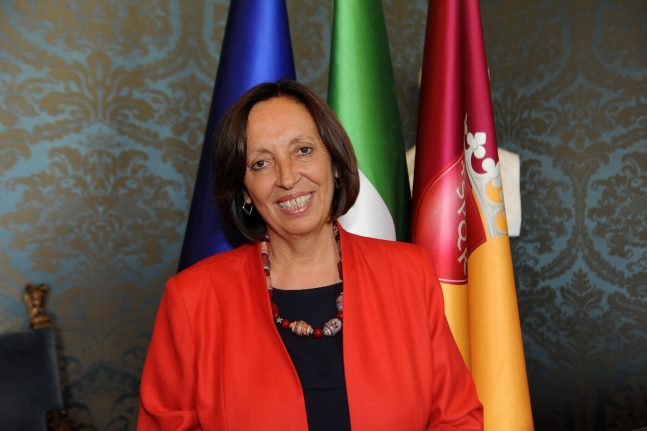 "The most difficult thing to tell and show people, even to my colleagues, is the size," she says. "We have a huge territory to cover, especially from a policy point of view–the services, the environment, infrastructure, schools and so on."
To help her tackle these challenges, one of the first things she did was to arrange a conference call with her colleagues from across Italy. She knew many from her position as founder and former president of Stati Generali dell'Innovazione.
"This was the first time that had happened and all together we represented 11 million Italians, from Palermo to Milan, from the left of politics to the right, Five Star Movement or not" she says. "We called it innovazione comune, or innovation in common. It's a play on words as comune in Italian also means municipality."
The calls continue to play a regular part of her work. The same morning Cities Today interviewed Marzano in her central Rome office she had been on the phone to her peers in Milan, Venice and Turin to talk about a new customer relationship management service they are developing together. It is simple: sharing is cost effective.
This collaborative approach has helped her write the guidelines for Rome's smart city strategy, Roma Semplice, or Simple Rome. Marzano invited city councillors, universities, consumers, citizens and trade associations to help define a shared strategy and vision.
The strategy falls firmly behind the mayor's policy across the city government that "no one should be left behind". Transparency and participation feature strongly, which includes an open agenda, open budget, and open data.
In October 2016, the city approved a norm proposed by Marzano to switch to free and open source software to help ensure control over the ICT choices the administration makes. It has helped to increase efficiency, openness, sustainability, and to avoid vendor lock-in.
"If I buy a solution why should I buy it again if I am the municipality of Palermo, or Milan? But it is also about sharing," she adds. "It is an excellent method to disseminate knowledge and expertise."
Sharing skills with residents to enable people to be more digitally aware is an area where Rome is taking a lead over other Italian cities. Copying a model from the regional governments in Tuscany and Emilia-Romagna, Marzano was instrumental in creating a network of 26 information points across the city that promotes digital inclusion.
Working as a one-stop-shop for information and advice on city services the Punti Roma Facile–Easy Rome Point–promotes digital inclusion by offering on-site training.
"You book an appointment over the phone and are guaranteed 20 minutes where a person not only helps you in completing a task but they teach you how to do it online by yourself next time."
This is part of the overarching digital transition that Marzano wants to see Rome make. The city supports this practical training by offering workshops on technology use, cybersecurity, and on social networks for parents worried about cyberbullying.
She wants to see all Romans transition to using digital services so that half a million services can be accessed a year online, yet frustratingly for her many still go to a city office to do this. To try and get people to "go digital" the city has made all online services free but if a resident wants to go to a municipal office there is a nominal fee to pay.
A digital transition officer
To support her efforts, Marzano appointed Raffaele Gareri in March as the city's new chief digital transition officer.
Gareri came to Rome after being the CIO for 21 years at the provincial government in Brescia where he transformed the region to become a reference point for cross-government partnership.
He was behind a collaboration of 28 municipalities in the region for joint procurement efforts focusing on smart lighting and a larger set of smart city solutions in mobility and air quality. His model has since been used in masterclasses and cited as a best practice example for other cities to follow.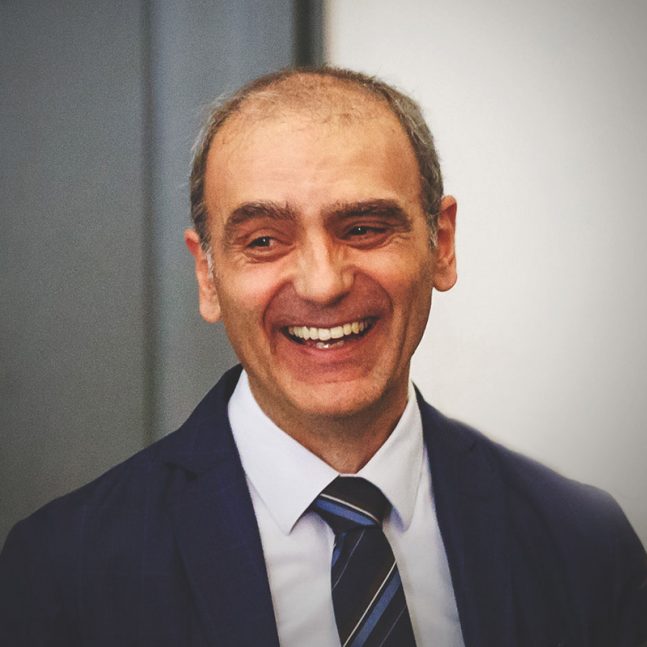 Acting as an orchestrator rather than a 'buying centre', Gareri helped define a business model ensuring a return on smart lighting investments for both the public and private sector. The resulting OPEX savings for the municipalities are being reinvested in other smart city services.
"That experience taught me how to find a governance model to share financial resources and skills and at the same time take advantage of new technologies," he explains.
He will now put those skills to use internally across Rome's departments, with his main concern being the interaction with the city's many employees, managers, and stakeholders.
He wants to start with the needs of the final user, whether that be colleagues internally or external users such as residents and companies.
"We have to prepare for what is happening today and in the next five years," he says.
Gareri admits that this type of public and private sector cooperation, or even thinking, in Italy is not quite at the level of other countries. Despite a national code that tries to foster innovative procurement, "[Italian departments] are just not used to applying it".
He co-founded the Smart City Association of Italy precisely to help counter this–a place where leaders can meet to share and reinforce each other's innovative ideas and experiences.
Gareri and Marzano are also looking beyond Italy for collaboration. In October 2016, Marzano signed an agreement with a fellow Italian, Francesca Bria, the Chief Technology and Digital Innovation Officer of Barcelona.
The agreement outlines areas to share information on open source and open data. Marzano is in regular contact with Bria and the cities are in further discussions to do more despite the marked differences in resources.
"Raffaele has 50 people working in his department," says Marzano. "Francesca has 340 technicians to cover half the number of inhabitants that Rome has–which is thirteen times larger!"
Convincing her colleagues to invest more in digital services and infrastructure to bring Rome to the level of other cities is Marzano's most difficult challenge.
"We are not here just to look after the maintenance of hardware and software," she says, slumping back in her chair. "For this, the budget of €70 million is enough but if we really want to get a step ahead in smart cities, IoT, 5G and so on we need more."
Like other cities, not getting a larger budget has made her department think of a smarter way of dealing with less.
"Everybody is working in their own field with their own money," she says. "There is probably a department doing something very nice in our field of ICT, or software innovation that they could share with us."
To try and break down the silos, Marzano is trying to assess every single colleague, and every department that comes to her to find out what they have, what they are missing, and what they want to do to improve this, to work out a plan to do it together. Something she admits is very hard.
Halfway through her five-year term she is proud of the achievements which were laid out to the city council in her "halfway" report.
"The most satisfaction I have is from people from all political stripes saying that I have done something good," she says.
Even in the turbulent–and often challenging–world of social media things have improved for her. She is Facebook savvy, creating her account 10 years ago through which she and her office respond to peoples' queries.
"People were very aggressive towards me [through social media] but now they don't fight with me, they give me suggestions," she says. "I want to see Rome with more participation and suggestions, to move from a 'Yes, but' city to a 'Yes, why not?' city. Don't tell me this is wrong, tell me how it can be improved."
How much time she can give residents back by going digital and semplice is key for her and the administration.
"If everybody in Rome is able to use digital services, I will be very happy!"