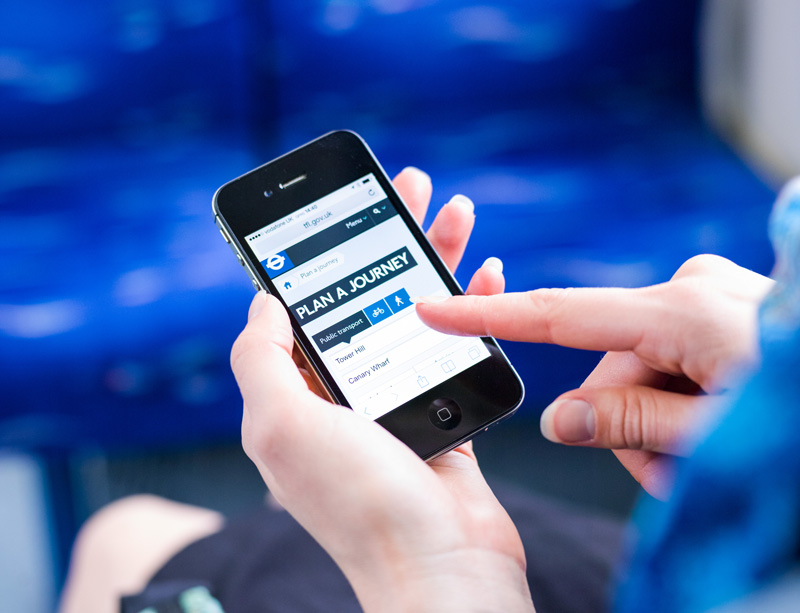 With over two billion smartphone users worldwide, the opportunity to use this increased connectivity to improve city services has never been greater. Nick Michell discovers the innovative apps that are helping transport authorities get more commuters out of private cars and onto public transport
In this increasingly digital era, you'd be hard pressed to find a bus or train carriage that isn't at least half full of commuters using their smartphones. Books and newspapers are being replaced with Kindles and iPads as the new generation find everything they need at the touch of a button.
While the traditionalists still prefer the physical form and feel of a newspaper or book over an iPad, the high frequency of commuters using technology while they travel, provides the opportunity for urban transport planners to use this connectivity to reach more people than ever before and encourage further use of their mobility services.
"We see huge value in providing information through apps to help customers, young and old, make informed choices about the route they take and the options available," says Shashi Verma, Chief Technology Officer and Director of Customer Experience at Transport for London. "We're committed to making all real-time travel information freely and openly available to help developers create accurate products for customers using its services."
While many cities are now developing apps that improve the commuter's experience and help them more easily navigate the urban environment, some are going even further by making public transit, not just a service, but also part of a game.
Clocking up travel points
In the Bolzano region of northern Italy, the transport company SASA is trying to educate its customers to use public transit over their own vehicles, through a new version of its mobile application SASABus, which looks to motivate passengers by offering points and rewards.
Everyone registered as a user who travels on the company's buses is able to transform all kilometres travelled by bus into points that can be used in online challenges and are added to an aggregate personal score, which is publicly visible. These scores are used to create a leaderboard, giving users the chance to share their achievements on social media.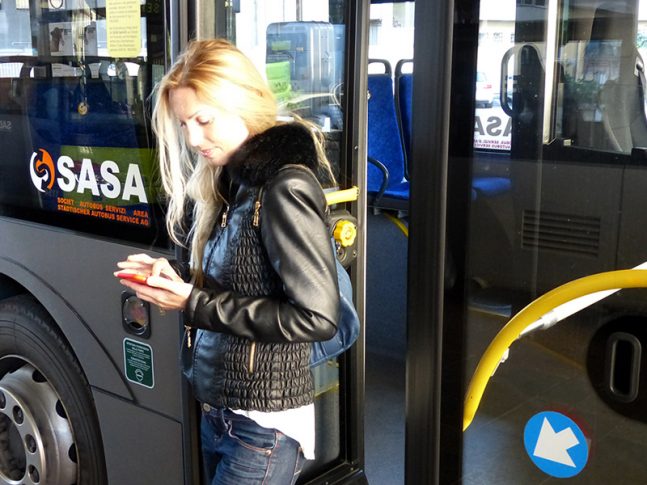 The number of kilometres is calculated for each mobile user that turns on Bluetooth on their device. Every SASA bus and bus stop is covered with Onyx Beacons, which provide an accurate measurement of each mobile user's time spent on a bus.
"This technology enables the local authorities to encourage the use of public transport by introducing a reward-based gamification system," says Claudiu Rusu, Marketing and Communications Manager at Onyx Beacon, a developer of beacon hardware and management software. "The system has been implemented for more than a year now, with over 15,000 people currently using the mobile app."
Passengers are awarded with points for every kilometre of bus travel, but can also gain supplementary rewards when responding to various challenges launched by SASA, like using ecologic fuel cell buses (powered by hydrogen engines), or participating in specific 'mobility days' (Giornate per la mobilità).
For each level passed in the game, passengers receive other rewards and all results are publicly presented in a ranking, so they feel like they are in a continuous competition with other users.
"The main goal is to make commuters want to use public transport and reward them for doing it, creating a mindset and lifestyle where people find it cool to use public transit," adds Rusu. "By using gamification, the public transport system is no longer a boring daily routine, but a fun, entertaining and challenging experience, with an ultimate purpose of protecting the environment, reducing air pollution and a better traffic flow in the region."
According to Rusu, passengers in the Bolzano region have become a more active community with stronger social interactions and relationships, and can feel that they are making a real contribution to the improvement of the quality of life in the area.
Appreciating metro planning
While not specifically created as a public transport tool, a subway-building game recently launched for mobile devices, has led to some players admitting to a new appreciation of the difficulties faced by their own city's metro planners, and becoming more patient if their bus or train home is a few minutes late.
Mini Metro is a puzzle strategy video game, in which players are tasked with building an efficient rail transit network for a rapidly growing city. Each level is a flat depiction of a real city and begins with three train stations. Different shaped nodes represent train stations and players can construct routes to link stations by drawing lines between them.
Passengers appear at stations, each denoted by a shape that identifies which station they want to travel to and trains travel along routes taking passengers to their desired stations. Rivers, intersecting train lines and the appearance of more stations and passengers over time causes the transit network to become more complex and difficult to manage.
"My brother Robert and I wanted to make a game, and as we were both programmers with zero art talent we decided to restrict ourselves to an abstract art style," explains Peter Curry, Programmer and Designer of Mini Metro. "Robert had recently been to London on holiday and found the daily routine of planning the day's travels on the Tube surprisingly engaging and thought maybe we could do something where the player navigates a subway map? I flipped his original idea from planning a route on a static map, to building the map yourself and having the computer control the passengers."
In the normal game mode, each station can accommodate a limited capacity of waiting passengers; if the stations become too congested and the threshold is reached, the level ends. Upon failing, players can continue to build their network in the "Endless" game mode where stations do not have a limited capacity.
The minimalist game offers 13 different maps, representing cities from Cairo to New York to a fictional Auckland system, each with unique features. Cairo's trains hold fewer passengers than Osaka's high-speed bullet trains, for example.
"There's huge potential for gaming apps to help encourage the use of public transport," says Curry. "I've no idea if Mini Metro has made anyone take even just one more bus or train ride than they otherwise would have, but it's nice to know that we've at least got more people thinking about public transit."
Walking incentives
In Hong Kong, the MTR Corporation, which runs the subway, has introduced MTR Fare Saver machines that are designed to encourage more passengers who live, study or work within a reasonable walking distance of the nearest MTR station to walk to the metro instead of taking a bus or taxi. They are strategically located a few hundred metres from the nearest MTR station and allow Adult Octopus Card (a contactless smart card) holders a discount of HK$2 (US$0.25) on their next journey from the designated station. At present, a total of 33 Fare Savers are available and can be located using the MTR Mobile App.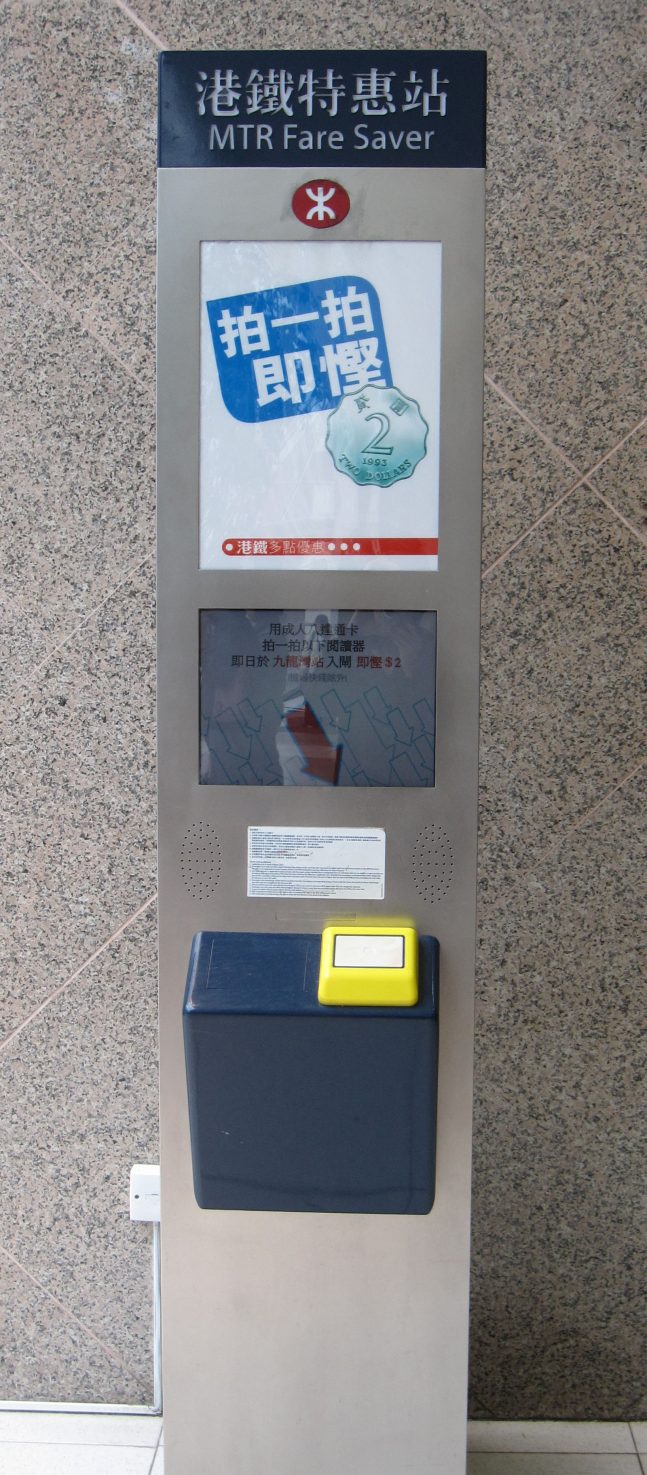 "Our MTR Mobile app is a one-stop channel to provide all useful information related to MTR trips, including fare information, suggested routes, estimated journey time, first/last train schedule, and station facilities, to help people plan their journey more effectively," says Raymond Yuen, General Manager, Marketing and Planning at MTR Corporation. "It also encourages and facilitates people to conveniently find their way on foot to and from MTR stations and nearby locations by incorporating street maps into the Train Trip Planner function."
To further promote healthy living, MTR have teamed up with the Department of Health for the "Step your way to Health" programme, which encourages passengers to use stairs in the MTR network. Passengers passing through MTR stations may notice signs posted along one designated staircase located near one of the busiest escalators or a lift in each station. The signs show the number of steps in the staircase, aiming to encourage passengers to walk up and down the steps rather than to take the nearby escalator or lift.
Being a very densely populated city, over 12.6 million (90 percent) passenger journeys in Hong Kong are made on a public transport system that includes railways, trams, buses, minibuses, taxis and ferries. With the growing popularity of smartphones, many commuters in the city are using apps to receive public transport information to plan their trips, and Hong Kong's Transport Department is using this medium to make travel across all forms of transit smoother.
"The Transport Department's Hong Kong eTransport mobile application was launched to provide information about travelling by public transport modes to encourage further use and better utilise all forms," says Eric Wong, Senior Engineer/Transport Information System, Hong Kong. "An updated version of the app has been launched recently that includes an elderly mode with a new user interface for simple operation, voice output, point of interest and fare concession, to make it easier for them to use the enquiry service."
Data
If cities are to truly take advantage of the innovative solutions that developers can create, transport authorities must make their data freely available. In London all public Transport for London (TfL) data is freely released though its application programming interface (API) for developers to use in their own software and services.
TfL encourages software developers to use these feeds to present customer travel information in innovative ways and there are now more than 500 apps using the data available on the API, with more than 8,500 developers registered to use it.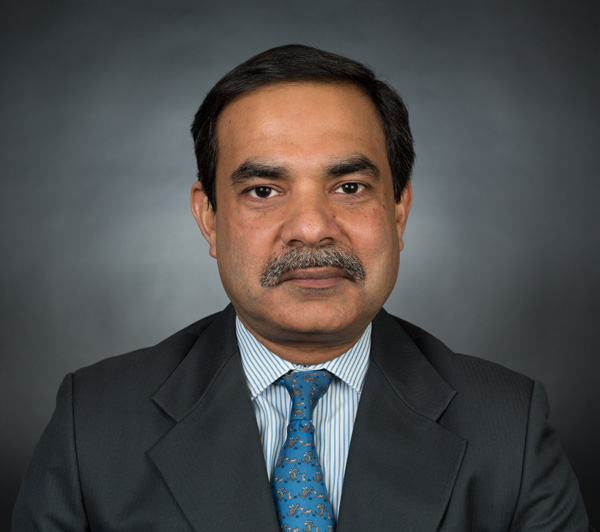 "Transport for London is currently piloting its own app, which enables people to top-up their Oyster on the go," says Shashi Verma. "Around 1,000 current Oyster users are being given the opportunity to pilot the app to help ensure it fully caters for all Londoners. Subject to the outcome of this pilot, TfL then aims to launch the app in the next 12 months."
Tfl have also developed maps that show the number of steps and minutes that it takes to walk between Tube stations, encouraging commuters to walk rather than take short trips on the Tube, especially in central London where stations are can be as little as a four minute walk apart.
There are actually 109 journeys between neighbouring central London underground stations that are actually quicker by foot than by Tube. The underlying data for the walking map will be made available, which developers may choose to put into an app.
Whether it is a gaming app or simply a journey planner, smartphone applications present city transport authorities with the opportunity to reach more commuters than ever before and increase the use of public transport. Gamification can be an effective method to involve and stimulate people towards using public transit, whilst also protecting the environment and getting commuters more active.
---
Gamification for water services
As well as transport, cities are turning to gamification to assist in delivering better water services with four cities developing a user-driven Digital Social Platform (DSP) to share knowledge and experience of water related issues such as scarcity, security, quality, and water consumption in local authorities across Europe to help deliver EU water policy.
The EU project, called POWER (Political and sOcial awareness on Water EnviRonmental challenges), is working with two UK cities–Leicester and Milton Keynes–and two water supply companies in Jerusalem and Sabadell (Spain).
"The pilot cities are currently testing a beta version of the DSP–beginning to upload documents regarding water issues, and developing gamification models as a way of interacting with the public," says Carl Holland, Project & Finance Manager at POWER.
The DSP will be populated with information about water related issues by experts and used to communicate these issues to decision makers, key stakeholders and the public in order to increase awareness. Anyone can become involved once the DSP is live although it is currently in a beta stage of development.
The main goals of each city include;
Jerusalem: through the regional water utility, Hagihon, the city is to promote water conservation behaviours, quantifiable water savings and improve awareness regarding water quality.
In Milton Keynes, with the help of social awareness incentives, total water consumption should be reduced.
Leicester will work to provide real-time river water levels and predictive warnings for combined sewer overflows in specific geographical areas of the city.
In Sabadell, the water utility CASSA wants to actively involve citizens by implementing an information system that enables real-time information about the quality and conditions of service.