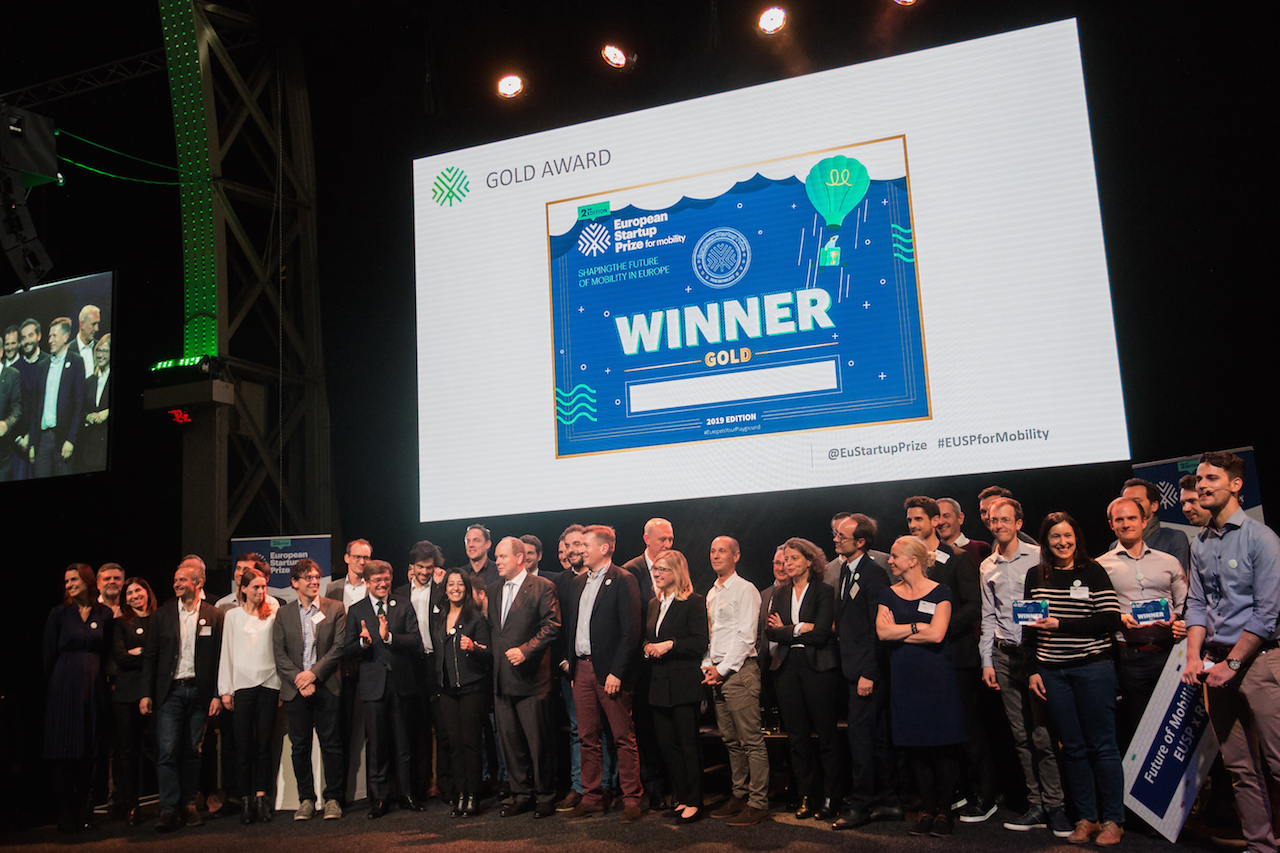 A start-up which provides mobility software to help public transport operators automatically manage and dispatch on-demand transport services was one of 10 awarded a prize by a European Union-led public-private partnership.
Spanish mobility start-up Shotl was presented with the European Start-up Prize for Mobility in Brussels. The company–together with nine other start-ups from six countries–has won an all-expenses paid tour of five European tech capitals (Eindhoven, Paris, Frankfurt, Barcelona and Brussels) during major mobility events that will provide the emerging companies with networking and showcasing opportunities.
In addition to this, five of the ten winning companies also collected the gold prize: a mentoring programme with Boston Consulting Group and law firms Grimaldi Studio Legale and Parallel Avocats.
Founder and Co-CEO of Shotl, Gerard Martret, told Cities Today on receiving the award: "It will definitely push our business forward, and provide us the opportunity to exhibit to the mobility industry, build partnerships with other start-ups and connect with investors. There is huge market opportunity right now and this gives us the space to grow."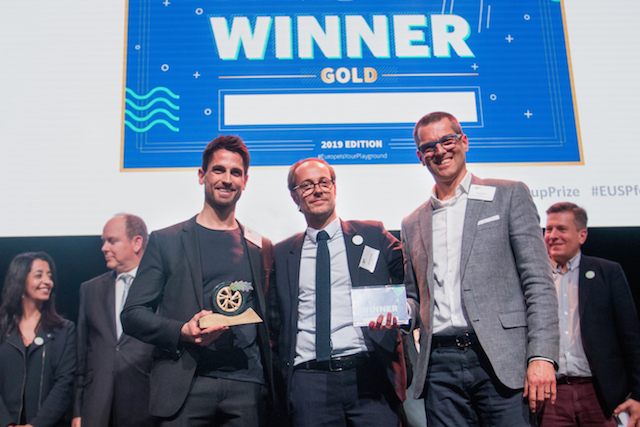 Karima Delli, Chairperson of the European Parliament Committee on Transport and Tourism and jury member said: "We envisaged the European Start-up Prize for Mobility as a response to global mobility challenges. An increased number of mobility start-ups took up the challenge this year, reassuring us that Europe can be the continent for innovation."
The competition, which was first hosted last year, saw 571 companies from across Europe compete for the ten spots, with nine of the winners chosen by a team of judges and one by public vote. Applicants were judged on three main categories: innovation, market traction and ecological impact.
Other gold prize winners included Swedish autonomous vehicle provider Einride, UK-based mobility exchange group Karhoo, German predictive battery analytics software provider TWAICE, and French cycling software group Geovelo.
Erik de Winter, Co-Founder of e-cargo bike start-up Cargoroo said: "We're thrilled to win this prize. For us it's another sign of how e-cargo bikes are gaining more recognition and traction in Europe."
The programme, which is supported by both the European Parliament and the European Commission, aims to promote start-ups that use technology and innovation to develop cleaner, safer and more inclusive mobility in Europe and beyond.
"The [prize] is strengthening its position as the leading European acceleration programme in the mobility sector," said Joël Hazan, Associate Director of the Boston Consulting Group and co-founder of the European Start-up Prize for Mobility. "With an increasing number of highly experienced participants looking to develop solutions and collaborate with large groups and public organisations, the prize identifies European champions who will deliver value to all stakeholders."
The ten winning companies were: Shotl (Spain), Karhoo (UK), Cargoroo (Netherlands), OpenAirlines (France), Blickfeld (Germany), Einride (Sweden), TWAICE (Germany) , Cityscoot (France), Geovelo (France), and K-Ryole (France).