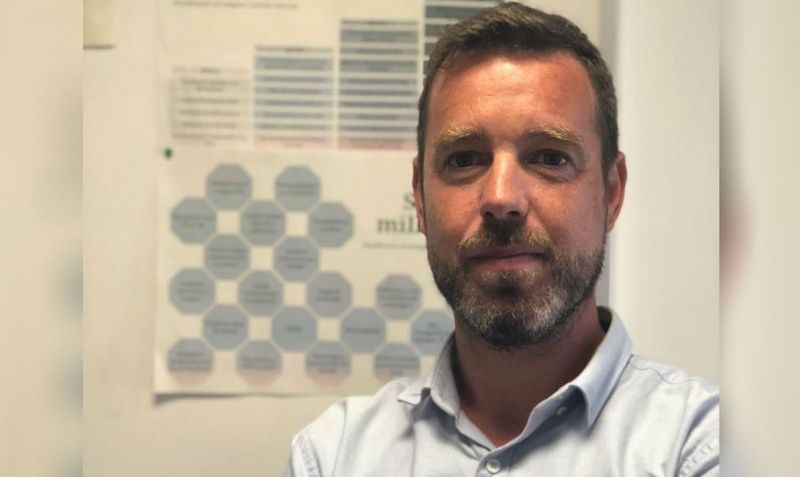 A new publication offering cities guidance on data has been launched to help ensure citizens remain in control of their data while at the same time allowing cities to use data-generated knowledge to improve liveability.
The Citizen data principles in action publication by EUROCITIES was presented during Barcelona's Smart City Expo World Congress and outlines key principles from 10 cities. Some of these include mobility data sharing for better decision making, encouraging sustainable transport use, cybersecurity, and empowering students.
Speaking at the launch, Michael Donaldson, Chief Technology Officer, Barcelona and vice-chair of the EUROCITIES Knowledge Society Forum, said that people should have the same sense of security online as they do offline.
"This includes their ability to use, manage and access data," he explained. "Our open data challenge, launched with the motto, 'the future re-users are now in school' saw us working with students (14-16 years old) to develop apps offering policy makers valuable insights, while teaching students about the importance of data in designing city life."
The new guide was produced following the growing recognition that current business models do not allow full access and use of citizen data sets, preventing local companies, governments, and citizens from participating in and benefitting from innovation.
"Accessing citizen data and using connected devices allows city governments to monitor things like traffic flow, noise pollution or carbon emission," said Anna Lisa Boni, Secretary General, EUROCITIES. "Data like this is the backbone of smart city solutions and designing the next generation of public services."
Boni also emphasised the need to ensure that people understand the use of and have access to their data.
Mathias De Clerq, Mayor of Ghent, said that as new technologies are developed, generating new datasets on public life, it is important this remains accessible to and works for all people.
"In Ghent our 'data processing registry' gives public authorities an updated and accurate overview of the data produced in the city while the open version allows residents to interact with and query the administration on the use of their personal data."
The 10 principles on citizen data were initiated by the cities of Barcelona, Edinburgh, Eindhoven, Ghent, Zaragoza and others including Debrecen in Hungary and Bordeaux in France.
EUROCITIES hopes that the publication will not only provide examples to inspire other cities but also European and national policy makers.