Researchers at Carnegie Mellon University (CMU) are collaborating with Chinese company Environmental Thinking and the cities of Shenzhen and Tianjin to turn taxis into a mobile sensing platform which enables cost-effective, widespread data collection.
They say as few as ten taxis could be effective, although more will improve accuracy, and applications for cities include monitoring traffic congestion, noise and air pollution.
Pei Zhang, Associate Research Professor of Electrical and Computer Engineering at CMU, said: "Placing sensors all over a city with high density would be expensive and difficult to maintain, but managed fleets like taxis are everywhere and go everywhere in a city."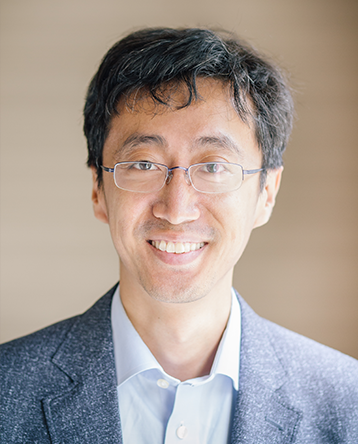 However, a challenge with this approach is that taxis are typically densely situated in popular places. To counteract this and ensure a larger percentage of city area is covered more evenly, Zhang and his colleagues developed an algorithm to optimise data collection routes and provide financial incentives for drivers to travel to less popular areas. It takes several factors into account, including the location of a given taxi, possible routes, potential customers, and cost efficiency.
"Basically, the algorithm would tell the driver: 'Follow my route, you may find more customers but if you don't, we'll pay you the difference,'" said Zhang. "For us, we get new data along the new path and improve our overall understanding in the city."
In collaboration with Environmental Thinking, the CMU researchers have put sensors on 146 taxis in Shenzhen and 19 in Tianjin. Through these deployments, they report a 40 percent improvement in sensing coverage quality and up to a 30 percent increase on ride request matching rates, with only 10 percent of the baseline incentive budget required.

Pollution tracking
As part of the collaboration, they developed a pollution-mapping tool called Atmospheric Monitoring System which tracks information about air pollution in a given place, including weather, particulate matter (PM2.5), nitrogen dioxide (NO2) and ozone (O3) pollution.
Zhang says the platform could help cities understand more about the sources of pollution and to determine which policies and interventions are working.
"As cities becomes smarter, our system will provide high resolution and [accurate] sensing information to city managers or occupants," he commented. "With better situational awareness, a smart city will be better able to respond to its occupants."
The next step in the research is fine-tuning the algorithm so that fewer vehicles can cover more area – i.e. "optimally asking drivers to go where the sensing is needed most and where they might be more likely to pick up more passengers," Zhang told Cities Today.
Last year, MIT published a study on using taxis as mobile sensors. It analysed traffic data from nine major cities to understand how much ground taxis cover and therefore how many might be needed to gather data over a certain area. It found that around ten taxis typically cover a third of a city's streets in a day but then it gets progressively harder, with up to 1,000 needed to cover 85 percent of Manhattan, for example.
The MIT researchers suggested a successful approach might be to place sensors on taxis, then deploy a relatively small fleet of vehicles, as Google does for mapping projects, to reach streets where taxis virtually never venture.
Zhang said his work differs in that: "We actually put sensors on taxis and combine [this] with physical models to also obtain information where the taxis do not [usually] go. Therefore, our system would work for both densely covered urban areas, as well as lightly covered more rural areas."
[Image: Tamifreed| Dreamstime.com]