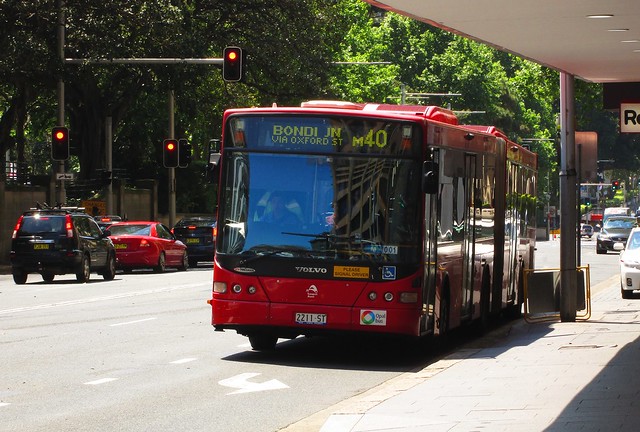 Sydney's governing body for transport has completed the rollout of contactless payments across all modes of public transport.
The completion of the contactless launch phase has been incorporated into the city's existing smart travel card–Opal–two years after trials first began.
The rapid bus service between Bondi Beach and Circular Quay, dubbed the 'Bondi Link', became the last route to accept payment by credit, debit cards and smart devices.
Andrew Constance, New South Wales Minister for Transport described the development as "the final piece of the contactless payments puzzle".
The city introduced contactless in 2017, first on its ferry network, before expanding the system to its rail and metro services.
Around 9 million journeys have already been made using the new payment mode, according to Cubic Transportation Systems, the company behind the project.
Commuters can access the same weekly and daily fare caps, as well as transfer discounts but those entitled to concession discounts will still be required to use the Opal card.
The bus network's complex fare structure and large number of opal readers involved the retrofitting of software on 5,226 buses.
Constance added that all customers, many of whom are tourists, would "enjoy the benefit of being able to tap on without having to first obtain an Opal card".
The issue of some foreign cards not being accepted on public transport has been a reoccurring problem in cities globally, including London and Chicago.
A spokesperson for Transport for New South Wales told Cities Today that all foreign issued Mastercard, Visa and American Express cards work on its network, and during the month of August, customers from over 65 countries used contactless on the city's public transport.
Sydney's switch to smart ticketing technology has been plagued with technical issues and lengthy legal battles between the state government and tech providers, with the Opal card only rolled out in 2012–over a decade after it was first mooted.
Rome
The expansion of contactless payments has exploded globally over the past few years, with Rome becoming the latest European capital to introduce them on its underground network last month.
Enrico Stefàno, chair of the city's transport committee, told Cities Today: "People are enthusiastic about the new system because it just makes things simpler and means you don't have to queue for tickets. We're planning on expanding this to our buses and trams in the coming months."
The city's transport operator, ATAC, partnered with technology provider SIA to make Rome the third Italian city, after Milan and Venice, to introduce contactless.
Virginia Raggi, Mayor of Rome, called the development "a real revolution for public transport that will make life easier for those who use the metro every day".