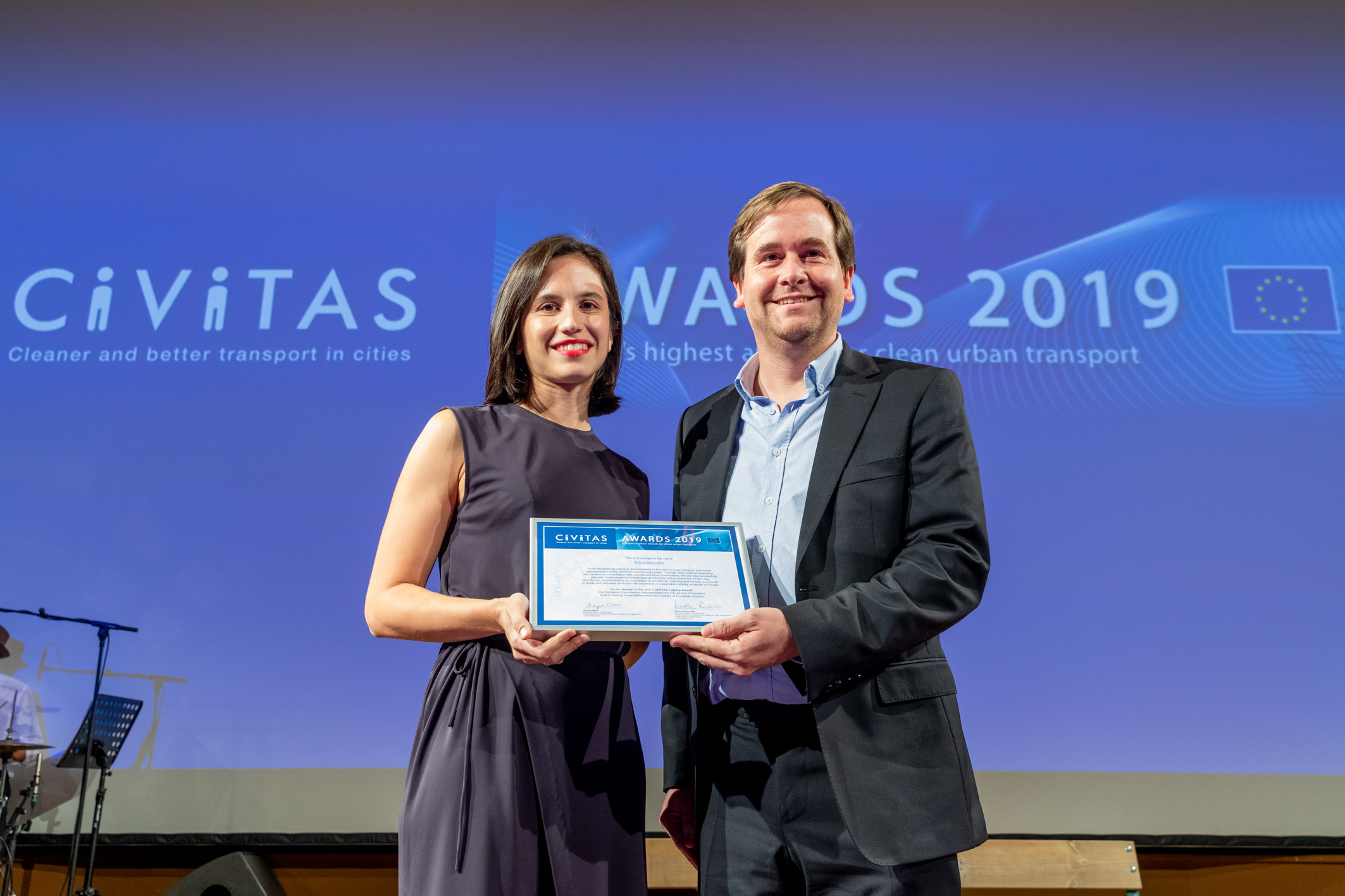 Stockholm has been recognised by CIVITAS, a city network dedicated to cleaner transport, for its progress on low and zero-emission vehicles, safe walking, and cycling paths for citizens.
The city won the legacy category during the network's three-day forum–held in Graz, Austria–for developing an electric vehicle (EV) charging infrastructure master plan, which outlines its past, present and future proposals, and forms part of its clean mobility package.
Eva Sunnerstedt, Head of Clean Vehicles at the City of Stockholm said: "We are delighted to receive this award, it recognises 25 years of dedicated work to reduce air pollution, cut greenhouse gas emissions and enable travel by sustainable modes."
Antwerp, Bremen and Vinnytsia also won awards during the forum:
The winning cities will receive access to conferences and workshops on sustainable mobility organised by the EU's mobility and transport directorate, DG MOVE.
Herald Ruijters, Director at DG MOVE said: "These inspiring successes show that Europe can lead the way with bold, ambitious action in sustainable mobility and clean transport."
Efforts to reduce carbon emissions across the continent have ramped-up in recent years, with the European Environment Agency (EEA) claiming that air pollution causes almost 500,000 premature deaths in Europe every year.
The second edition of the CIVITAS Sustainable Urban Mobility Plan (SUMP) guidelines was also unveiled during the three-day event.
The SUMP guidelines, first published in 2013, act as the main reference document for urban mobility practitioners in Europe.
Their primary aim is assist city governments in their planning to take cars off the road, encourage a shift towards sustainable transport and to promote the creation of people-centric spaces.
Siegfried Rupprecht, Executive Director at Rupprecht Consult and author of the report told Cities Today: "I think one of the biggest changes we have seen [since the first guidelines were published in 2013] is this new political rhetoric, this growing awareness among politicians to say things which could not be said before; such as restricting car access or giving priority to green modes of transport.
"We have been able to draw on the experience of the first SUMP, and addressed more topics which were lacking in the first version–for example, there's more on implementation, financing, procurement and clearer terminology."