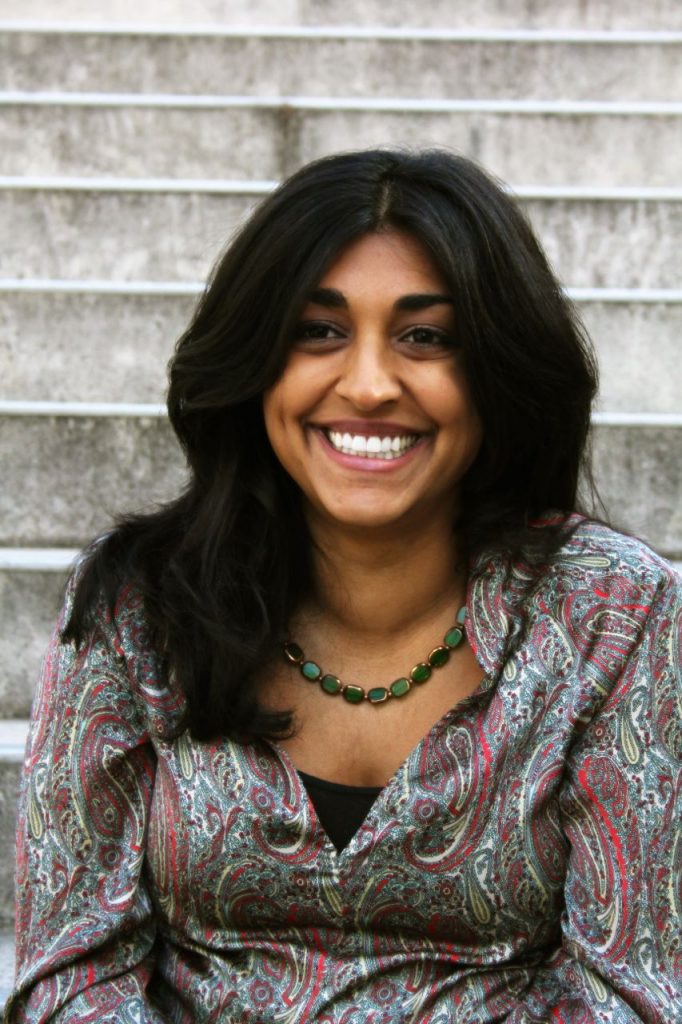 The San Francisco-based Start-up in Residence (STiR) programme began its largest edition yet in January, offering start-ups the chance to provide solutions to 75 government challenges across North America. Last year, Jonathan Andrews met with Rupal Ismin, the outgoing Chief Operating Officer of City Innovate, a not-for-profit which manages the programme
Syracuse in upstate New York receives an average of three metres of snowfall a year, covering pavements throughout the winter and causing havoc for pedestrians. Although property owners are required to clear the snow, there is no incentive or penalty, meaning many pavements remain covered.
The city is planning to pilot snow clearing efforts on 65 kilometres of pavement, yet it lacks the staff capacity to undertake this. How does a city such a challenge? Syracuse is hoping to find the answer through a Start-up in Residence (STiR) programme.
Launched in 2014 by the then-CIO of San Francisco, Jay Nath, the programme connects government agencies with start-ups to co-develop technology-led solutions. It has since grown from one government partner, the City of San Francisco, to 25 cities, agencies and departments across North America.
"[Nath] saw a lot of interest in the programme and so it didn't make sense for the city to lead the North American expansion," explains Rupal Ismin, Chief Operating Officer, City Innovate, the non-profit that has managed the programme since February and where Nath is now Co-Executive Director. "There are interesting insights into these pressing problems that government can't find solutions for in the traditional market. Our initial goal is to reach 100 cities by 2022, and we are well on the way to that."
Cities participating in the latest round include Los Angeles, San Diego, Sacramento, Portland, Las Vegas and Syracuse in the US, plus Montreal and Edmonton from Canada. So far, nearly 500 start-ups from across the world have applied.
Challenges vary and include IoT, resiliency, civic engagement and, for the first time, mobility. As a result, the latest track has attracted interest from regional transit authorities from Memphis, the San Francisco Bay Area, and California.
"Our ultimate KPI is if the challenge goes to contract," says Ismin. "That shows that it was the right challenge and that the budget associated with it was important enough."
To help achieve this, Ismin says the government partner is required to have a STiR lead, usually a chief innovation officer, to source challenges from various departments. That lead then needs department head support, allocated budget, and to dedicate themselves or appoint a project manager for the challenge during the 16-week residency.
"The challenges are all decided by the government partners and are led by them," she says. "We coach them and advise them throughout the two months as they source the challenges. We want to make sure that we have that budget from the government partners and full buy-in before we ask these start-ups to dedicate 16 weeks to solve these challenges."
Once applications close for the challenges, each November, the government partners create a selection committee to review and select the start-up to meet their challenge. In mid-January, prior to residency, the start-up and government partner develop a Scope of Work, which the residency is focused on. This is broken up into four-week increments of user research, design, build, and test.
The 16-week residency finishes with local and national demo days with the possibility of going to contract. This process involves a streamlined procurement process that takes less than an hour to complete and is seen as one of the key successes of the programme.
"The government procurement process, almost by definition, excludes a lot of collaboration," explains Ismin. "It's very one-sided and has inhibited a lot of modernisation of technologies and moving forward, testing, and experimenting."
During this stage of the programme a procurement lead is "brought in for the ride" to try and help build in small procurement innovations. Ismin reveals that she and her team are continually monitoring ways to improve this.
"We are looking at how other government partners could potentially take advantage of a competitive solicitation that one of our partners did through the programme," says Ismin. "Piggy-back contracting and things like that are innovations we are trying to help push through the programme."
Demo days
During the demo day investors, accelerators and other potential partners are invited. Ismin says that she relies a lot on follow-on programmes and follow-on investments to help bring start-ups to the programme.
"We rely on them [investors and accelerators] and they rely on us in the sense that if a start-up has government as their first client, it opens up an entirely massive opportunity for them," she explains. "For international start-ups it's a great way to enter the US market with the red carpet rolled out to government partners."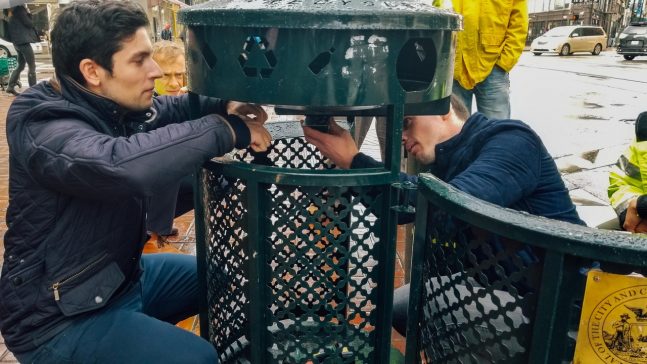 Fine-tuning of the programme is ongoing. One small frustration identified by all parties has been the non-immersive and remote nature of the residency. Ismin says that not sitting in the same room while solving the challenge can sometimes lead the parties to show less empathy towards each other.
"There can sometimes be a lag in communication," she explains. "One thing that we have done for this [latest] edition is to require the start-up to meet face-to-face with the government partner at least twice during the programme."
Although the programme has not officially extended beyond the US and Canada, Amsterdam's Chief Technology Officer, Ger Baron, has adopted the model, and with some tweaks, successfully launched his own version [as reported in the August edition of Cities Today].
"It is open source, so we handed Amsterdam their playbook and they are independently running that," says Ismin. "We haven't really pursued much international expansion and we are still deliberating because there is a lot of opportunity for that. We get a lot of inbound requests from lots of different countries."
Who pays?
Being a non-profit, City Innovate receives grants, of which the largest at nearly US$500,000, comes from the US Economic Development Administration. Those cities wishing to participate need to pay a member fee on a scale between US$5,000 to US$25,000, depending on their size.
Another way, which is experimental, is through corporate sponsorship. The City Innovate team found last year that a big need exists for start-ups to connect to some of the technical expertise outside of government.
As the programme grows and extends far beyond San Francisco, it is notable that during a time in the US when people are becoming disenfranchised and detached from government, the residency is gaining more interest.
And that is precisely because it delivers local value. If Syracuse's residents are enjoying snow-free paths this time next year, then the city government will have proven its value to voters.
"We believe that government can be a force for good," says Ismin. "There are all these tough challenges but we fundamentally believe that addressing these tough challenges will only be addressed through collaboration."