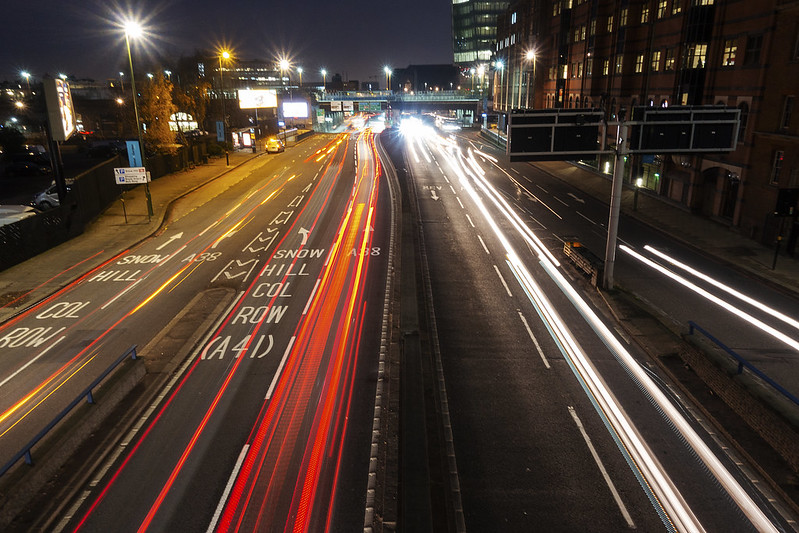 A study from consulting group Juniper Research finds that smart traffic management systems could save cities US$277 billion by 2025 through reducing emissions and congestion.
The report, Smart Traffic Management: Technologies, Use Cases & Market Forecasts 2021 2025, predicts that over 95 percent of the savings will be made through congestion reduction. North America and Europe are anticipated to account for over 75 percent of all savings due to increasing investment in smart traffic management and high vehicle usage.
Smart systems use connectivity and AI-based automation to monitor and manage traffic flow based on real-time data to reduce the time wasted by road congestion.
The research also found that vehicle-to-everything (V2X) technologies – which use cellular connectivity to enable vehicles and smart traffic infrastructure to communicate information – are critical to the enhancement of existing smart traffic management services.
Smart intersections will potentially drive efficiency improvements and, on average, reduce each driver's time spent in traffic by over 33 hours per annum.
Last month the US Department of Transportation's Federal Highway Administration awarded the University of Michigan US$9.95 million towards the development of more than 20 smart intersections in Ann Arbor. The systems will be capable of gathering and transmitting information in real time to connected cars.
The project, which will be headed by the university's Transportation Research Institute, received an additional US$10 million in funding from corporate partners.
Smart parking
Juniper's report also forecasts that investment in smart parking will reach US$1 billion by 2025, rising from US$460 million in 2021.
It anticipates that smart parking vendors will focus on the connectivity between parking sensors, management platforms and end users, and urges them to prioritise smart displays that provide relevant and up-to-date parking availability information to road users in a safe manner.
Companies have also explored using multilevel car parks to increase the provision of electric charging infrastructure in cities.
European parking space operator Apcoa Parking has announced plans to use its existing infrastructure to support the transition to electric mobility through the creation of e-hubs for commuters and residents without their own parking space or charging station.
"The digital and on-demand economy, especially in the field of mobility and logistics, needs a physical basis and a smart and flexible infrastructure. With more than 11,000 sites we have created Europe's largest network of digitally connected car parks," said Philippe Op de Beeck, CEO of Apcoa Parking Group.
"Our hubs combine parking with logistics and technology services, shared mobility platforms and charging infrastructure for electric vehicles – and are already making a major contribution to creating the smart cities of the future."
Image: Damien Walmsley (Flickr)