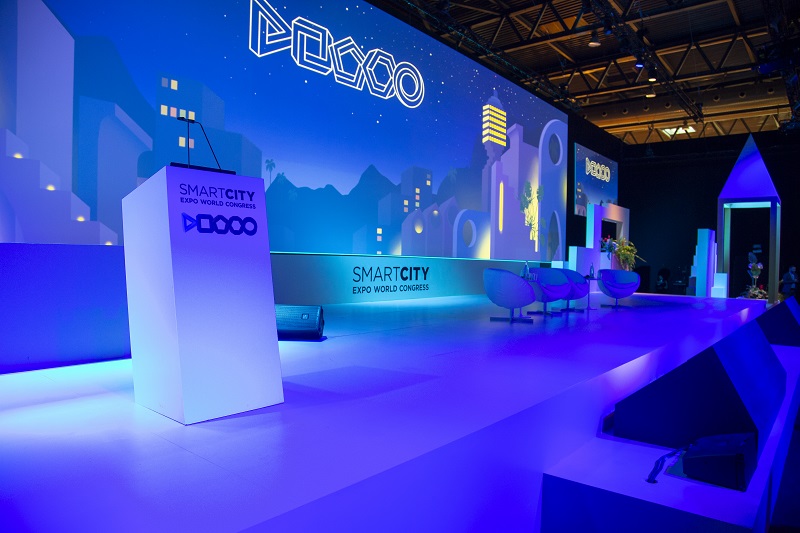 As expected by many in the industry, the govtech sector's biggest annual event, Smart City Expo World Congress, will be held virtually this year due to the COVID-19 pandemic.
The event usually takes place in November at Barcelona's Fira Gran Via venue and last year drew over 24,000 visitors. Ugo Valenti, Cities & Society Business Unit Director, Smart City Expo World Congress, said the virtual offering will "maintain the event quality and international scope that we are known for while putting our participants' safety first."
Smart City Live, as the edition will be called, will take place digitally on November 17 -18, a day shorter than the planned in-person trade show. It will consist of a broadcast television show on day one, with interviews, debates and case studies focusing on how COVID-19 has impacted cities and citizens, followed by workshops and side events on day two which bring together cities, private sector players and global institutions to address the challenges beyond the short-term impact of the pandemic.
This year would have officially been Smart City Expo World Congress's tenth edition but that will now be marked next year instead.
Valenti said: "Next year Smart City Expo World Congress will be back in Barcelona on November 16-18, 2021, to celebrate its tenth edition. We will use the lessons learned this year to keep improving and challenging ourselves and put on the best edition yet."
He said more details of Smart City Live will be available soon.
Adapting event venues
In February, the MWC mobile industry trade show, which draws around 100,000 attendees per year and is also held at the Fira Gran Via, was one of the first major events to be cancelled due to COVID-19.
Fira de Barcelona recently detailed how it planned to resume activities in September and has drawn up a safety protocol for COVID-19 in collaboration with the specialist risk management consultancy firm Aon and advice from the Hospital Clínic de Barcelona. It includes wider spaces that support physical distancing, artificial intelligence to control visitor flows and capacity limits, traceability of the attendees' contacts at the venues, possible temperature control at entrances and reinforced ventilation.
Several Fira-organised or hosted events planned for the remainder of the year have gone digital or been rescheduled for 2021 but some physical events are still set to go ahead, including BizBarcelona (September), MRO Europe (October) and the European Society of Vascular Image Congress (December).
Fira de Barcelona holds around 150 events per year and, according to its website, contributes €4.6 billion in economic impact to Barcelona and the surrounding area.