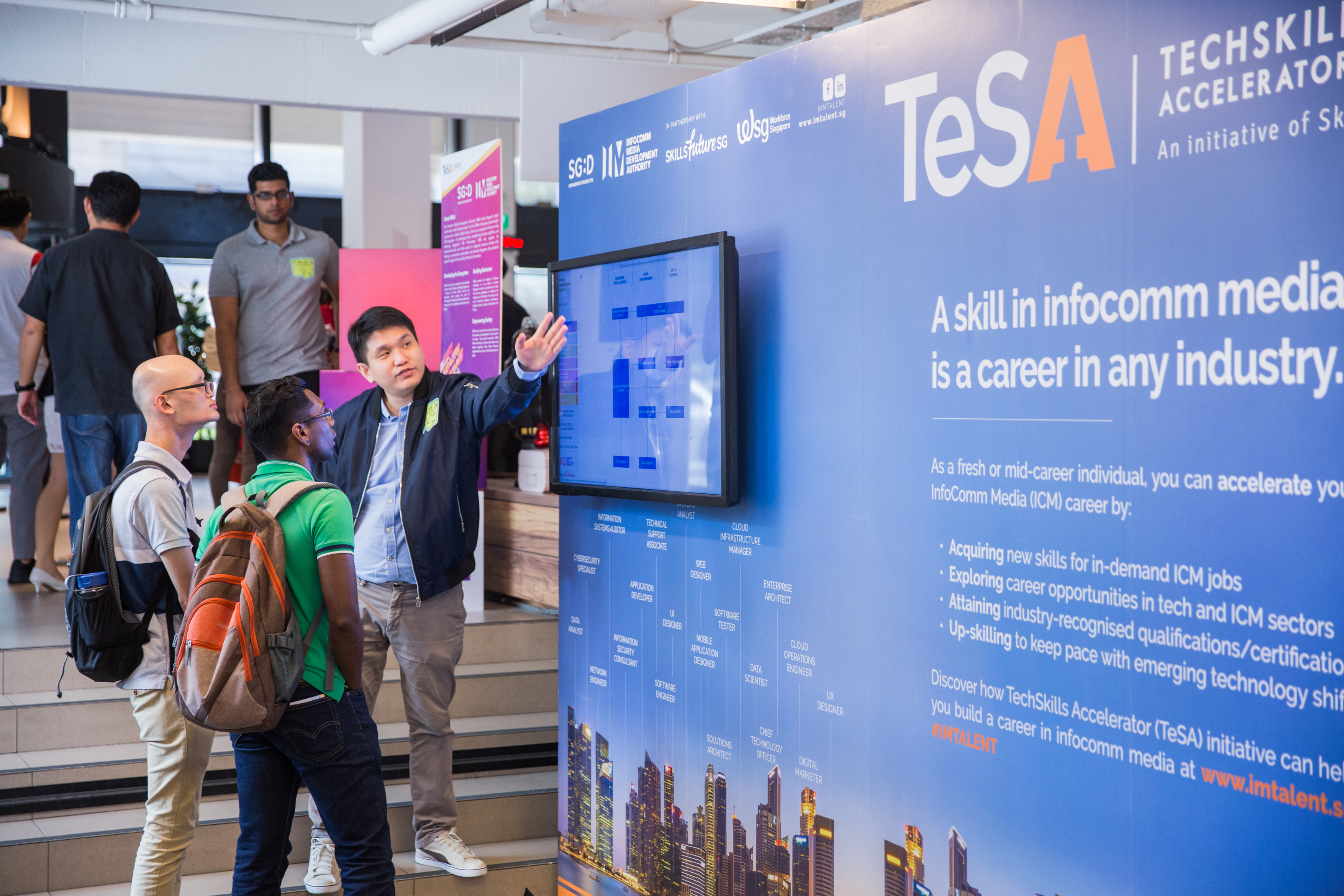 Singapore has teamed up with IBM to train a further 70 apprentices over two years in areas where the city-state faces a skills shortage, chiefly artificial intelligence, blockchain and data analytics.
The global tech company is the newest partner to join Infocomm Media Development Authority's (IMDA) Company-led Training programme under the TechSkills Accelerator (TeSA). This will be the first time that IBM will roll out its 'New Collar Apprenticeships' outside of the US.
"We recognise that there is a global shortage of deep tech skills," June Koh, Cluster Director of Human Capital Cluster, IMDA, told Cities Today. "That is why we have put in place [this] initiative to help grow and develop our local pool of skilled professionals in areas that are in demand by the industry."
According to IMDA's Manpower Survey in 2016, demand for infocomm professionals is projected to grow by another 42,300 between 2017 to 2019. IT development roles are the most in demand and accounted for more than half (51 percent) or 100,900 of the total demand for infocomm professionals, with software development roles being the most in demand.
All apprentices will go through 12 months of on-the-job training, beginning in 2018, in emerging tech areas. IBM Singapore will also employ and train non-degree holders for infocomm technology jobs within the technology industry, to help Singapore plug the shortage of IT skills.
IMDA is already working with a range of companies, including large local companies and multinational companies from ICT, finance, and healthcare sectors.
The programme complements existing courses from polytechnics and universities and provides structured training to graduates who are interested in acquiring on-the-job experience.
"The TeSA CLT programme provides a platform for partners like IBM to train and develop a strong pipeline of tech talents for the local tech ecosystem," added Koh. "We value talent and skills, which is why Singapore welcomes global specialists with the emerging tech skills in this space to enable our economic transformation."