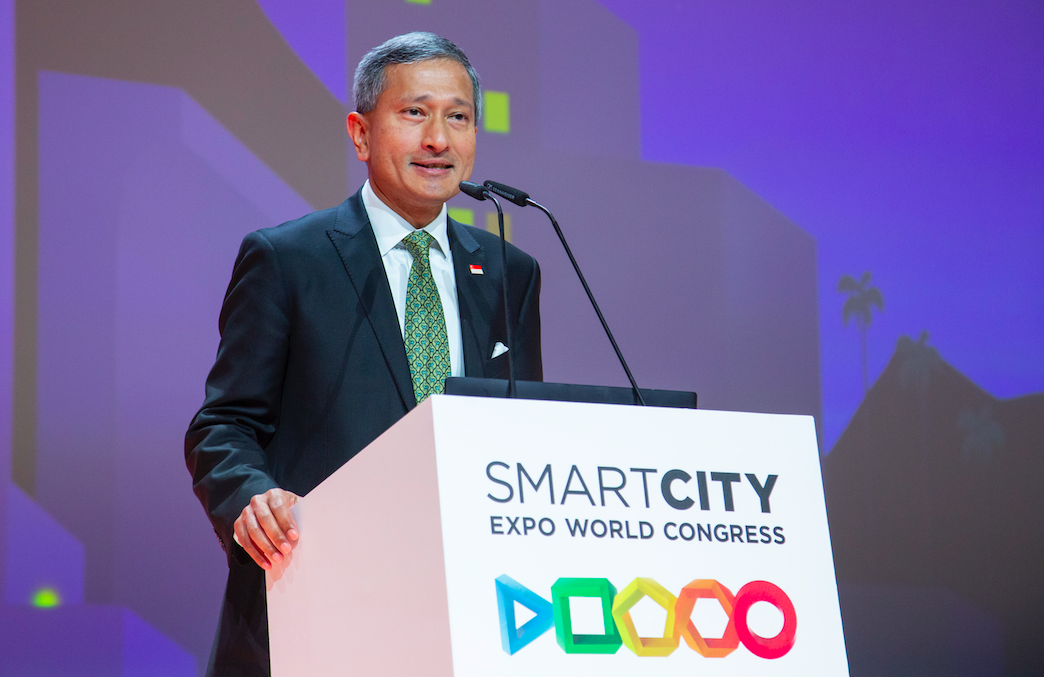 Singapore has outlined plans to become a leading city in developing, test-bedding, deploying, and scaling artificial intelligence (AI) solutions, as part of its national AI strategy.
Speaking during the opening keynote session at the Smart City Expo World Congress in Barcelona, Dr Vivian Balakrishnan, Minister-in-Charge of the Smart Nation Initiative and Minister for Foreign Affairs, identified five key areas of focus: transport and logistics, smart cities and estates, healthcare, education, safety and security.
"Deploying AI in these sectors is a 'no regrets' move," he said. "It will enhance our competitiveness, generate economic returns and new jobs, and give us an opportunity to upgrade the skills and capabilities of our people."
To help achieve this, the city-state has established the National AI Office to drive the agenda and to catalyse efforts across research, industry and government stakeholders to work on identified areas of priorities.
Dr Balakrishnan assured delegates that an emphasis would be placed on five key attributes of AI governance. This would include the ethical use of AI, safety and security, respect for privacy, "human-explainable" AI, and ensuring outcomes of AI deployment to be socially and politically acceptable.
"It is only through the invention of brakes that our cars today can go much faster," he said. "In the same way, we believe that having an AI governance structure that emphasises [the five attributes] will provide a competitive advantage for the future."
He added that Singapore cannot do this alone and that the aim will be to create platforms where cities can learn from each other, and also in which governments, the private sector and academia can come together to create a "triple helix partnership".
"AI will change the world, and cities that master AI will get ahead," he said. "If you do not, you are at risk of being left behind. Because we are small, we will focus on relevant areas where we already have a competitive advantage, and approach it with good governance, to instil confidence in the system and outcomes."
Singapore has already invested US$367 million to further AI research. The announcement follows on from the release of its model AI Governance Framework that was published in January.