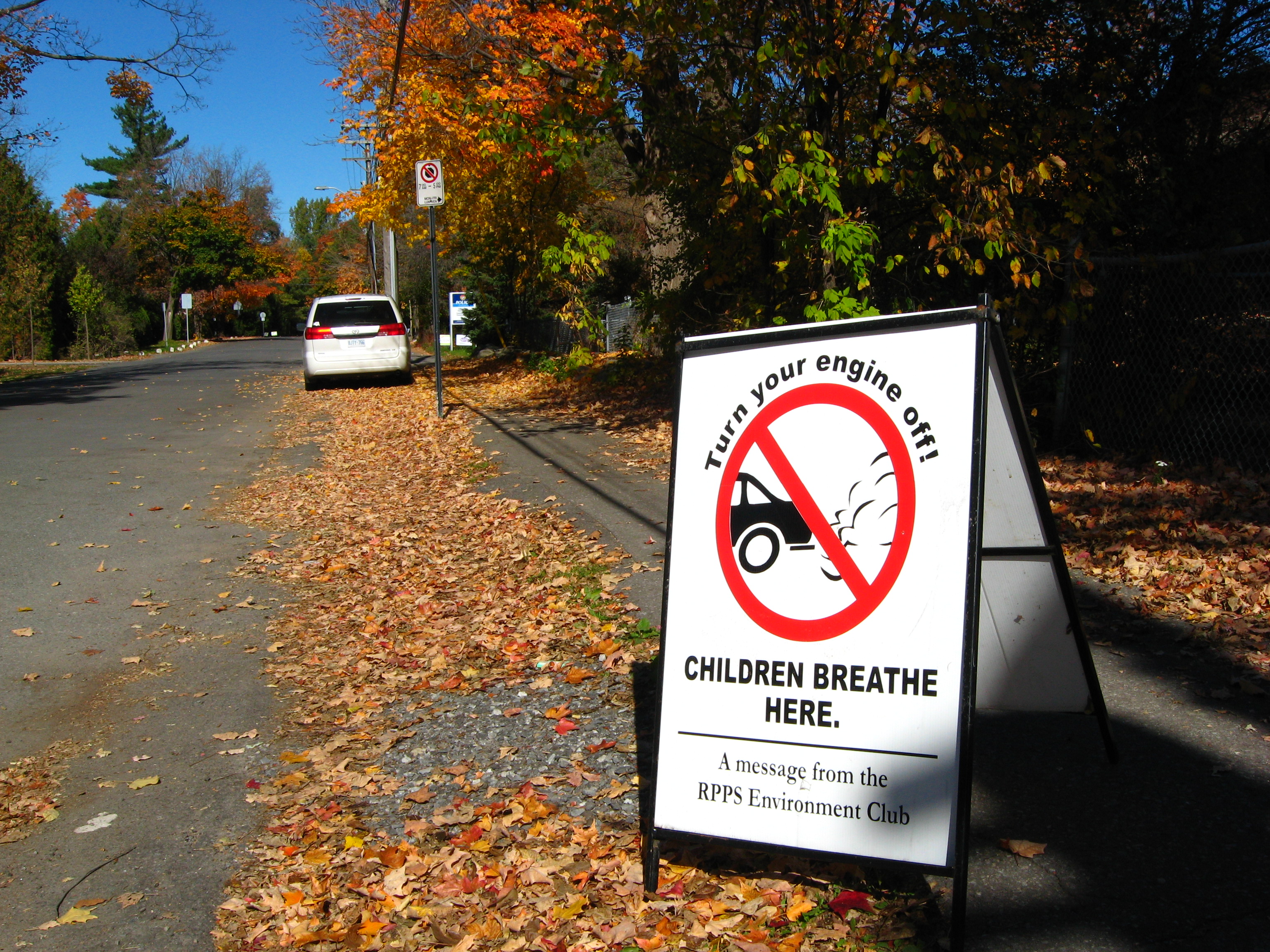 Have you ever been infuriated by drivers who leave their engine running while popping to the shop or doing the school run?
An initiative proposed by UK think tank Bright Blue could soon offer the public a way to air their grievances–and earn some cash on the side.
In a new report on air pollution, the group has suggested that cities with a Clean Air Zone should introduce a 'citizen based reporting scheme', in which members of the public would be paid for policing polluters by videoing vehicles that have been idling for at least a minute and forwarding footage to the local council.
Citizens would then be rewarded for their vigilance with a 25 percent cut of any fine paid by the offending motorist.
The proposal may sound outlandish to some, but it's been operating in New York since December 2017, and some entrepreneurial and environmentally aware New Yorkers have already earned thousands of dollars through the scheme. One concerned member of the public, mortgage consultant George Pakenham, claims to have earned just under US$13,000 by monitoring motorists—and even directed a film about the threat of idling.
"In the US there are 35 states that have laws against idling, but they're thinly enforced, at best," he says.
In 2006 he discovered a 1971 law against idling in New York City which forbids stationary trucks and buses from running their engines for more than three minutes, or for more than one minute outside of schools. After becoming frustrated with a lack of enforcement he decided to assume the role of a self-styled "eco-vigilante."
"In New York the police don't really care about it [idling], it's not a priority," he adds. "So who is better placed to enforce the law than the people who actually care about it?"
Rewards for vigilant members of the public are far greater stateside, with fines in New York ranging from US$350 to US$2,000 for repeat offenders, compared to just £20 to £80 in the UK.
According to Pakenham, a small number of New Yorkers reportedly work as 'full time' citizen reporters, adding that he sees no reason why someone dedicating a full working week to the pursuit could not earn US$100,000 per year.
The number of summonses issued for violating the city's anti-idling law increased to 1,038 last year–up from just 24 in 2017.
While there are laws against idling in the UK, authorities tend take a softer approach. A lot of this can be attributed to a lack of immediate consequences. While drivers can be fined, they must first be warned and given the opportunity to switch off. Only those who ignore the warning and continue to idle are fined. Many local authorities, including the City of London, Camden and Croydon, did not issue any fines for idling last year.
Adam Harrison, Councillor and Cabinet Member at Camden Council, London, says that they haven't fined anyone because everyone switches off.
"For us it's more about behaviour change than issuing fines," he explains.
Despite this he welcomes the idea of instant fining powers and the proposed 25 percent citizen bounty.
"I think it is a good idea as it would help extend the range of powers we have to clamp down on idling, and hammers home the message to the people doing this. It's [idling] a big issue for the public, as in recent years people have become more aware of air pollution and how localised it can be."
Some London councils have taken a more proactive approach towards the issue, but the number of fines issued is still drastically lower than those caught.
Westminster council's enforcement team have asked 20,000 idlers to switch their engines off since 2017 and a total of 37 fines have been issued. Nickie Aiken, Council Leader, maintains that fines should be only be issued in the last resort, saying "we prefer to ask nicely."
Speaking of the need for more robust measures, William Nicolle, energy and environmental policy researcher at Bright Blue says the main problem is that councils don't enforce anti-idling regulations.
"This is not just the fault of the councils–the current law is very difficult to enforce, due to needing the presence of a traffic officer and the fact that a warning must be issued before applying any fine," he says.
Not all UK cities currently actively enforce anti-idling legislation, with many citing a lack of resources. David Parrish, Senior Environmental Health Practitioner at Milton Keynes says that it's not that simple to do as its very resource intensive, and when asked most drivers do switch their engines off.
"We don't get many complaints, but when we do its usually from parents about idling around schools, especially given how much coverage there has been in the media recently," he explains.
A change in legislation and the potential introduction of the 'citizen bounty' may yet prove an effective solution for councils that are stretched by budget and resource constraints.