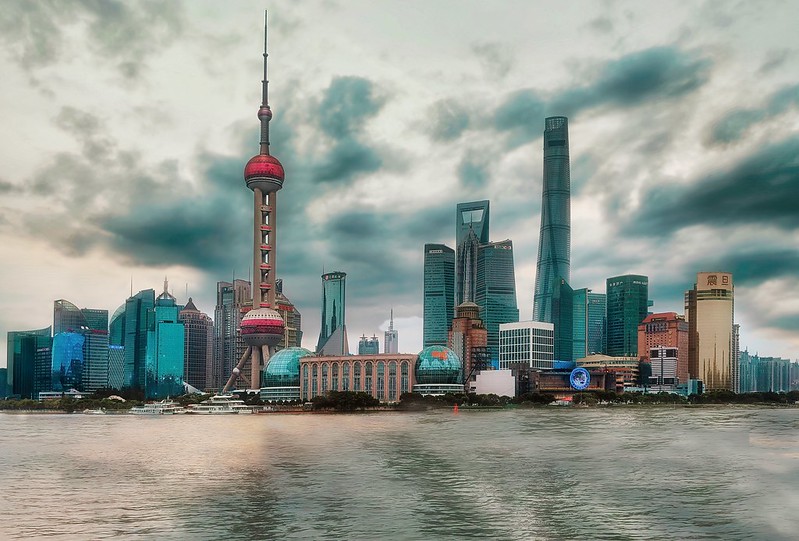 Shanghai has won the 2020 World Smart City Award at the digital edition of the 2020 Smart City Expo World Congress.
The Chinese city's Smart Shanghai – People-Oriented Smart City digital infrastructure project saw it become a "Dual Gigabit" city – achieving full 5G coverage in the downtown area and fibre coverage across 99 percent of the city.
Its e-government initiative, an interactive tool for citizens that has over 14.5 million users, also received special commendation from the judges.
Speaking after the award was announced, Wu Qing, Vice Mayor, Shanghai Municipal Government, said: "We are extremely honoured to win this award.
"A city is a common residency for people, but also the most important location where new technologies and inventions are applied."
Shanghai has more than 31,000 5G base stations, and its digital infrastructure has expanded at a rapid pace in recent years.
Covid innovation
This year's competition saw the introduction of a Covid-19 Innovation Award, which was claimed by American firm Werkit for its Innovative adaptations to the 'Future of Work' project.
The programme enables access to remote digital jobs in Zambia, and provides digital banking services, skill advancement assistance and a virtual community of support to the country's youth who have suffered rising unemployment rates and low wages due to the impact of the pandemic.
Israeli startup Zencity picked up the Governance & Economy Award for its advanced AI platform. It helps local governments make data-driven decisions based on their communities' needs and priorities, through gathering and analysing millions of anonymised, aggregated data points of community feedback.
Eyal-Feder Levy, CEO & Co-Founder of Zencity, said: "We are deeply humbled to receive this award and to work with close to 200 incredible local governments around the world.
"We're honoured to be recognised alongside so many amazing, impactful and groundbreaking initiatives."
Other winners included:
The Mobility Award, which went to Pantonium, a Toronto-based company that devised a software solution capable of converting the entire public transit fleet of a city from fixed route operations to a flexible on-demand service. Drivers are guided through optimal routes one stop at a time, and users request rides to and from any transit stop in the area. The solution has already been tested on the late-night fixed route buses in Belleville, Ontario (Canada), and registered increases in riders and reduced vehicle mileage.
The Enabling Technologies Award was awarded to the Shenzen Government Services Data Bureau for its Digital City – Technology Makes a Better City initiative. Actions undertaken included strengthening the digital infrastructure, free WLAN coverage in public spaces, epidemic prevention management and smart policing.
The Urban Environment Award went to the Mindsphere City Graph platform by Microsoft and Siemens. The City Graph enables contextual integration and analysis within cities, districts or campuses. The platform builds digital twins of real entities in a city and optimises city operations step-by-step, through IoT and advanced analytics.
The Living and Inclusion Award went to the Government of the State of Alagoas, Brazil, for its A New Life in the Grotas: evidence-based slum improvement and urban development project. The programme combines interventions in vulnerable settlements in the city of Maceió, focusing on mobility, public spaces and housing, with strategic interventions for strengthening public policies through the production, use and systematisation of tabular and spatial data.
Stockholm won the event's Smart City award last year, which is usually hosted annually at the Fira de Barcelona.
Image: Daryl DeHart (Flickr)