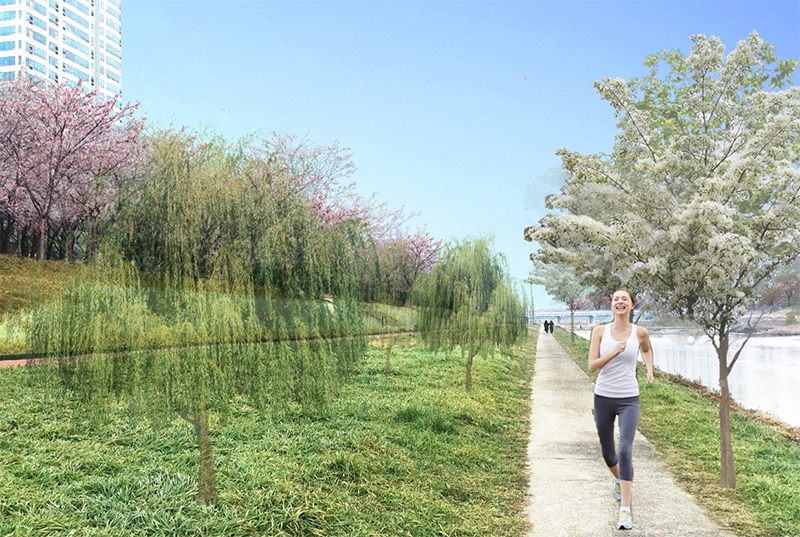 Seoul has announced plans to create its first "wind path forests" to circulate clean air, absorb particulate matter and minimise the urban heat island effect.
Trees will be placed close together along rivers and roads to create the wind paths so that clean and cool air generated at night from Gwanaksan Mountain and Bukhansan Mountain can flow into the centre of Seoul.
Seoul Metropolitan Government will start creating the urban forests in the Gwanaksan Mountain-Anyangcheon and Buhansan Mountain-Uicheon areas from November in collaboration with the Korea Forest Service. They will be completed by the end of 2021.
There will be three types of forest. Wind-generating forests, including species such as pine trees and maple trees, will be cultivated so that they direct the fresh air from the forest to flow towards the city centre. Connecting forests will feature air-purifying plants, such as wild cherry trees and oak trees, along a path linking the forest to the city centre – the idea is that the leaves will absorb particulate matter while the branches and tree trunks will block moving particulate matter. Smaller 'forests' will be planted in the city centre, including parks, green rooftops and living walls.
The total cost for the project is 17 billion South Korean won (US$15 million), which will be shared equally between the municipality and government funding.
The city said the initiative could help to reduce the average temperature in downtown Seoul by up to seven degrees Celsius in summer. The Korea Forest Service is also creating similar urban forests elsewhere in the country.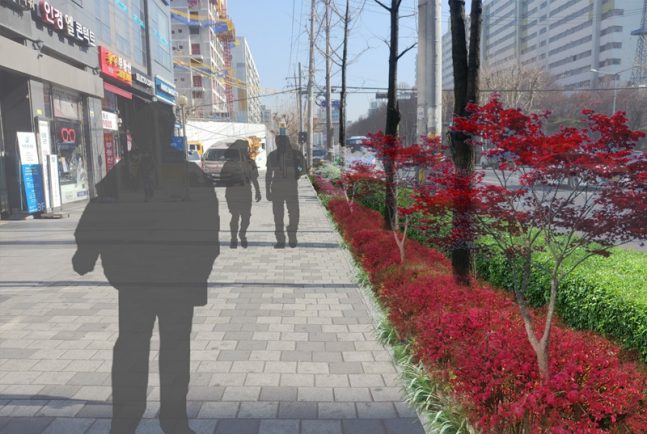 Expanding green infrastructure is a growing trend as cities seek ways to fight climate change and improve quality of life – this has become even more pressing amid COVID-19 as more people have been meeting up outdoors and lockdowns have highlighted the importance of green space for mental and physical health.
Earlier this month, the City of Boston issued a $US500,000 request for proposals (RFP) to design its first 'urban forest' plan, which will develop strategies that promote the growth and protection of its urban canopy over the next 20 years. In August last year, the City of Los Angeles named its first Forest Officer, a new post to oversee the city's goal of planting 90,000 trees by 2021.