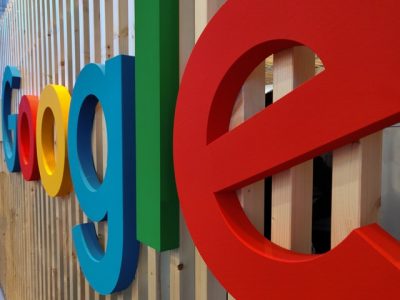 Photo: Google kai-wenzel-06MHFfYv6YY-unsplash
Seattle's biggest tech companies to support vaccine rollout
29 January 2021
by Sarah Wray
In early 2021, the City of Seattle's advisory council of technology leaders will focus on projects related to vaccine distribution, data-driven investment planning, homelessness and affordability.
The Innovation Advisory Council (IAC) was established by Mayor Jenny Durkan via executive order in August 2018. Its members, including Amazon, Expedia, Facebook, Microsoft, Twitter, Zillow and most recently Google, advise the city on issues and policies which data and technology solutions could help to address.
"This partnership is more important than ever as we work to recover from the economic impacts of COVID-19 on our communities." said Mayor Jenny Durkan. "Early on in the COVID-19 pandemic, IAC partners were a critical part of the city's response as we stood up testing and encouraged workers to shift to teleworking. As we move into the next phase of this pandemic, I am grateful to the Innovation Advisory Council members for their continued partnership and commitment to supporting underrepresented communities and helping our city as we begin focusing on vaccinating our communities in 2021."
Vaccine
A spokesperson for the City of Seattle told Cities Today that the details are at an early stage as officials work with state and federal government agencies to finalise vaccine distribution plans.
The IAC met on Monday to brainstorm some of the ways their organisations might be able to support the vaccine effort, particularly around access and registration, equitable outreach, and communication. This could include providing language or tech support for vaccine registration; helping the city leverage existing data to connect people and clinics/mobile teams; and working with the city to ensure clear communications about how to register for the vaccine and to reduce any confusion and anxiety around vaccinations.
"At the moment, no specific company has been identified as the lead for this work," the city's spokesperson said. "Instead, it is likely that we will be working closely with all member organisations in some capacity as we work to vaccinate our Seattle residents."
Google gets on board
In a separate project, Microsoft will apply advanced data analytics to identify the greatest potential impact for investments in areas where Black, Indigenous and other communities of colour are experiencing disparate impacts from the pandemic. This will inform recommendations the Equitable Communities Initiative Task Force (ECITF) will make to the Mayor by April.
A partnership between Seattle IT, the City of Seattle Homelessness Outreach and Provider Ecosystem (HOPE) team and Tableau will strengthen real-time data to improve shelter referrals and service matching.
"In Q1, the focus will be on designing a thoughtful approach, taking into account privacy considerations and existing data infrastructure (e.g. Homeless Management Information System)," the city said.
The city's Innovation and Performance team will work with Google to make it easier for residents to apply for multiple city assistance programmes without needing to re-qualify for each.
Google is the first new company to join the Innovation Advisory Council since 2018. Through a Google.org Fellowship, 13 full-time Fellows will work pro-bono on the third phase of the city's Affordability Portal for nine months.
"Google is excited to collaborate with Mayor Durkan and the city's Office of Innovation to design a comprehensive portal for individuals seeking services from the city," said Ian Goodhew, Head of Government Affairs for Google Washington. "The team of Google.org Fellows who are dedicating their time to help the city build this important tool are eager to contribute to our community with their time, innovation and technical expertise. By working together we can help ensure that people who need assistance get it in an efficient and effective manner."
Business tax
The launch of the IAC in 2018 was met with mixed reactions, coming soon after the city repealed a 'head tax' to fund affordable housing weeks after it was passed, following a campaign from business groups.
Some argued that the IAC was too tech-focused and lacked transparency and accountability.
The city said that  since it was set up, the IAC has helped deliver tools such as the Affordable Seattle portal, an updated data-driven app to help Seattle's unsheltered population access shelter and services; and an affordable housing search app which is built natively on the Zillow housing search platform.
In July, Seattle's City Council approved a new 'JumpStart' tax through which businesses with at least US$7 million in annual payroll expenses will be taxed 0.7 to 2.4 percent on the amount they pay Seattle-based employees, with tiers based on individual salary amounts above US$150,000. The initiative could raise up to US$214 million per year which will initially be used towards essential city services and COVID-19 response and later affordable housing and business support.
Image:  Kai Wenzel, Unsplash