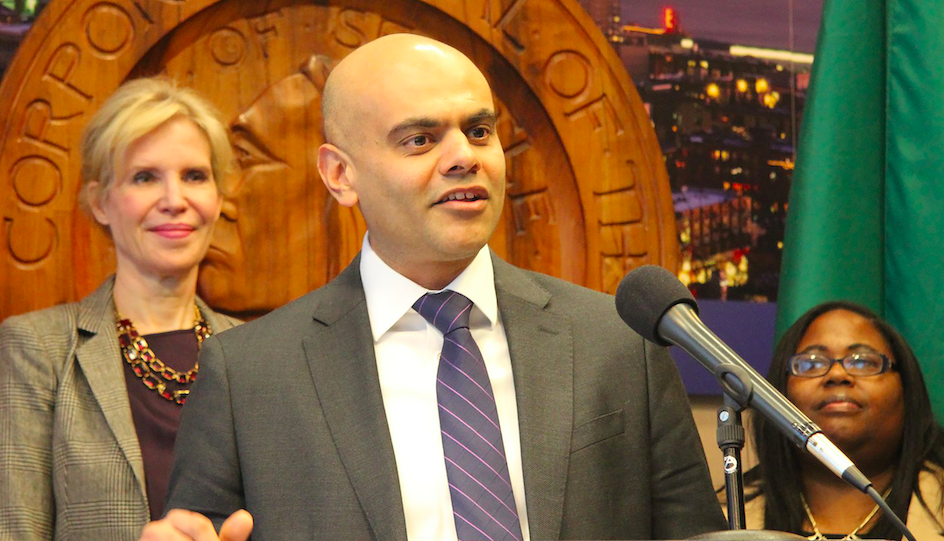 Affordability, homelessness, youth opportunity, the delivery of basic services, and emergency preparedness are the main areas of focus identified by the mayor of Seattle's new innovation council.
Launched by the mayor, Jenny Durkan, in August last year, the new Innovation Advisory Council will partner with the tech industry and the city's own departments to use technology to address the seven priorities.
The council includes 17 local companies and community groups like Amazon, Expedia Group, Microsoft, Tableau, among others, as well as Seattle's council president–in an ex-officio capacity–and Saad Bashir, the new chief technology officer who was confirmed by the city in March.
"Seattle is home to some of the world's leading organisations, and the city is synonymous with innovation," Bashir told Cities Today. "I'm excited to tap into the city's local talent and its innovative spirit to leverage technology as a tool to help tackle the tough issues our region is facing."
He added that the Seattle Information Technology Department is acting as a coordinator to ensure that any products that come out of the advisory council can be sustained long-term at the city level that will help feed a wide range of projects and solutions taking place across city government.
The council will focus on issue identification, policy recommendations, and project implementation of technology solutions including new data analytics, dashboards, and applications and software for the city.
The council's first initial projects include an earthquake early warning system and damage assessment tool, homelessness data modelling, an affordability portal, youth opportunity portal, and an affordable housing search tool.
Bashir was nominated by Durkan in January–at the time serving as Ottawa's chief information officer–and inherited a newly consolidated IT department.
"A key priority is ensuring Seattle IT operates cohesively and efficiently," he said. "I'm focused on simplifying IT process and policies and reimagining how the department does business. I've met with hundreds of city employees to discuss how to streamline processes, increase productivity, improve customer service and empower our deep talent base."
A series of knowledge exchanges has begun to further drive this, giving the city's employees the opportunity to learn from some of the region's innovative companies about emerging technologies and new developments. Local residents can stay updated on the council's work and continued progress through a new website that has been launched.
"The Innovation Advisory Council's regular 'knowledge exchanges' are an opportunity to bring city staff and tech workers together to participate in talks and panel discussions with some of our region's most innovative companies," he added. "It is my hope that these will be valuable opportunities to educate one another, explore new technical offerings, and provide professional development."