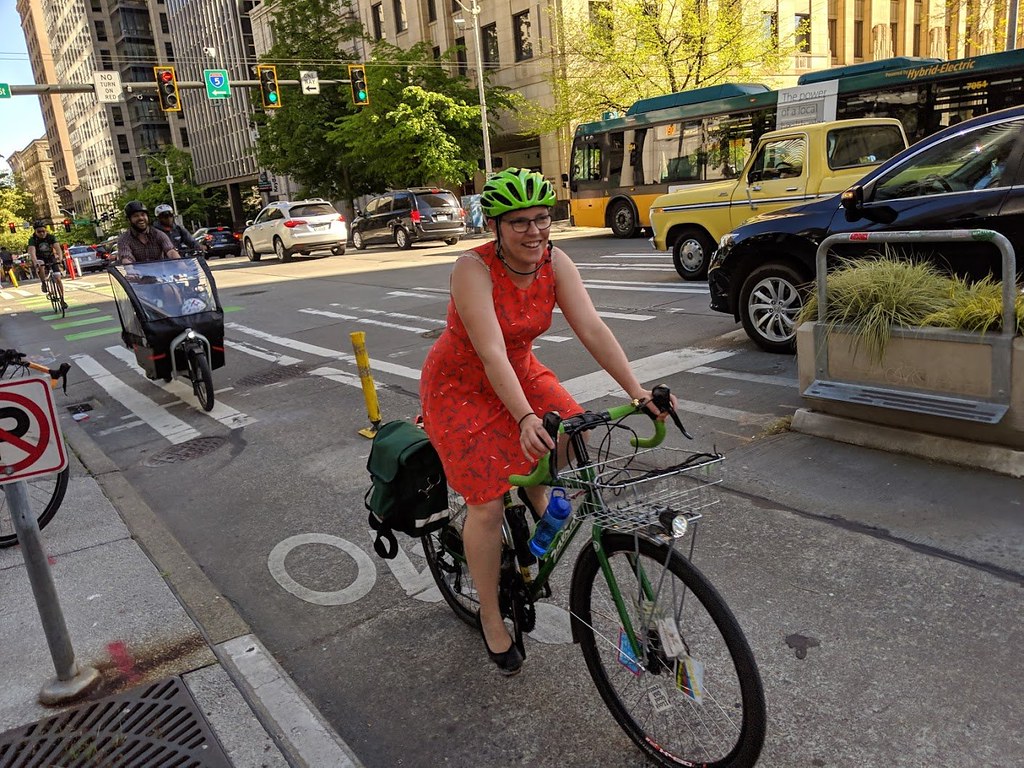 A mandatory helmet law was one of the factors behind the failure of one of the first docked bike-share systems launched in the US.
Speaking at a session of UITP's Global Public Transport Summit, Marie-Ève Assunçao-Denis, EcoMobility Junior Officer at the global city network, ICLEI, explained that Seattle's law making helmets compulsory for cyclists had an adverse impact on bike-share because it reduced the opportunity for spontaneous trips.
"People that want to take a bike may not have a helmet, so they don't use it which leads to less people cycling," she said. "This then means there are fewer people on the streets cycling, which leads to a lower safety perception as people don't see other cyclists."
The system was eventually shut down in 2017 due to a lack of political and media buy-in, poor public perception, lack of interconnectedness with public transport, and an inefficient business strategy.
Later that same year, Seattle launched a pilot dockless bike-share system with three companies. This time the city asked the police to be flexible regarding mandatory helmet use.
"They didn't say, 'Don't give fines to those not wearing a helmet,' but just said that, 'We are giving you the flexibility to assess the circumstances themselves'," she said.
The pilot was successful with ridership much higher than the previous docked system and the system was made permanent in the summer of 2018. Four companies with 20,000 bikes now operate the dockless system.
Assunçao-Denis was careful to add that its success was not only due to 'flexible' helmet laws.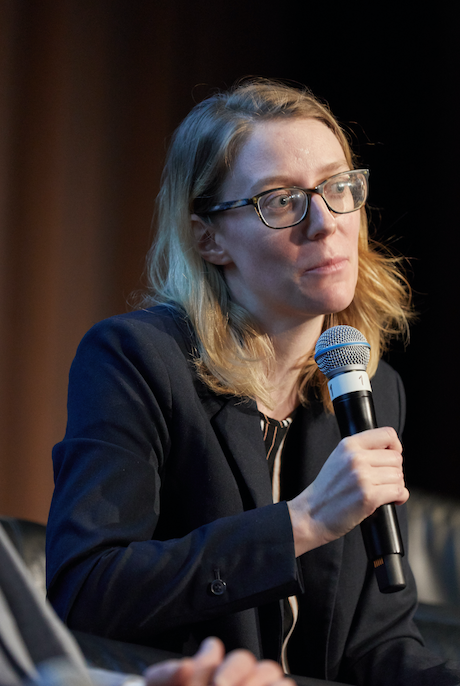 "There was much greater political, public and media buy-in this time around," she said.
In addition, competition among the supplier companies has helped maintain good quality services, and fees have been implemented to cut down on abandoned or damaged bikes. A rigorous regulatory framework for operations, parking, safety and fleet size has also played a role and there is a requirement that companies must share their data with the city.
"It is important to share the data and open this up to cities because by sharing data, cities can improve systems and the infrastructure to make the companies' services more efficient," she explained.
Can dockless co-exist with docked?
In the panel session that followed, Assunçao-Denis said that dockless and docked systems can complement rather than compete with each other when they don't cover the same city areas.
"This month in Montréal they will allow both to operate in the same areas, so we will see how that goes," she said. "Where the docked system doesn't reach, you can have the dockless system to help and complement the other, like in New York. So the whole area of a city can be covered."
Remix, which has created a data-driven design tool for planners to plot transport journeys, is studying the trends and distinctions between dockless and docked.
"We are still trying to figure this out in real time and cities are really laboratories right now in figuring out which one of these best serves customers including whether it should be a dockless hybrid system," said Rachel Zack, Policy Strategist, Remix.
She revealed that in the US, people are using docked throughout the day while dockless bikes are predominantly used during commutes with 20 percent of people riding them to public transit stations. Dockless bikes are also more heavily used at the weekend.
"There are times of the day and periods in the week where the transit service isn't frequent enough for users, or people don't have access to mobility," she observed. "We are trying to help cities have the full picture in the Remix platform to be able to develop more nuanced policy around [dockless and docked] and to enable operators to showcase how well their system can perform."