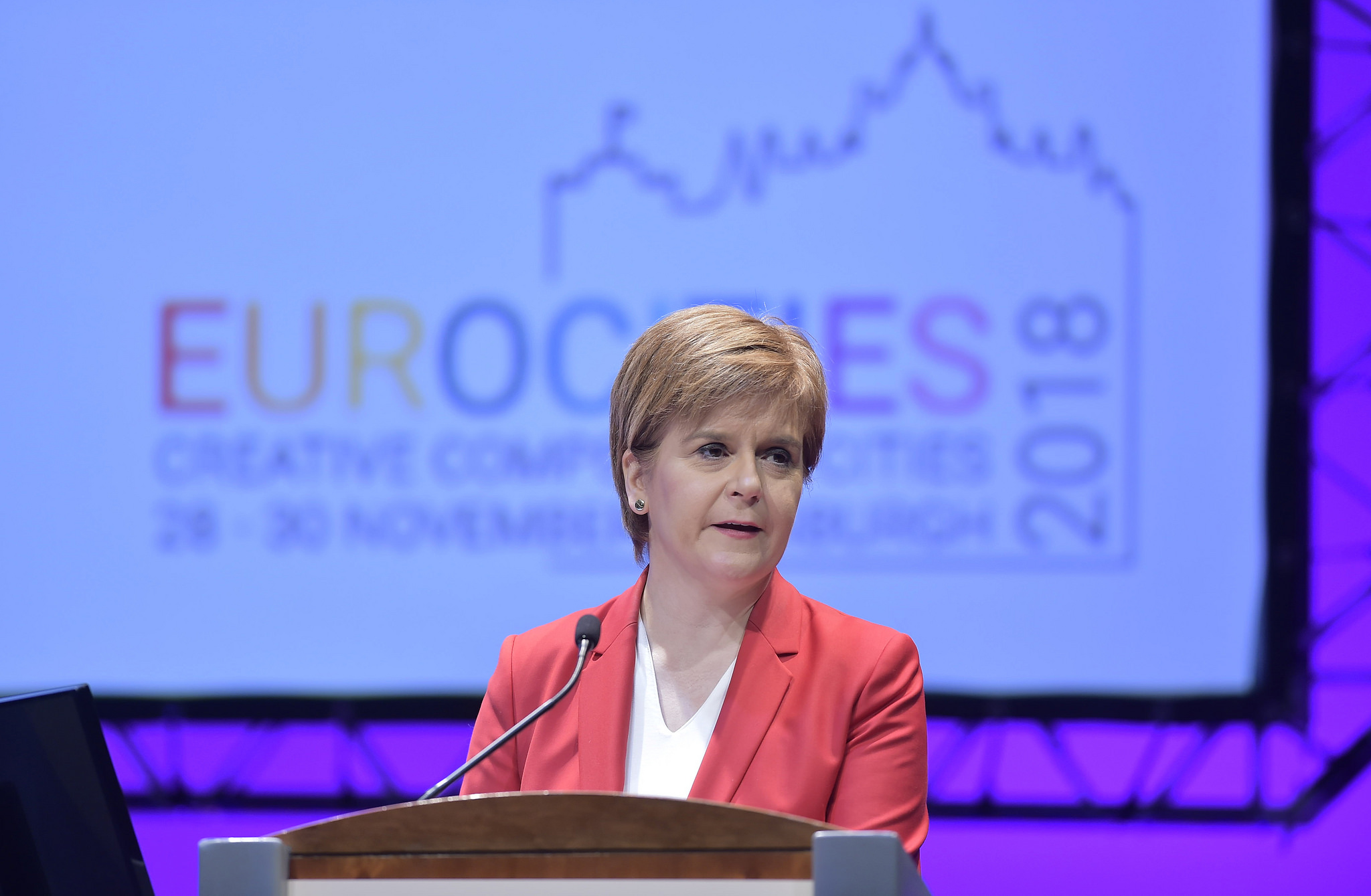 Nicola Sturgeon, First Minister of Scotland, has told a gathering of European cities that Scottish cities are looking to forge new partnerships across the continent.
"The Scottish government is absolutely determined to ensure that despite Brexit, Scotland remains an open and outward-looking country," she told the 600 delegates attending EUROCITIES' annual conference in Edinburgh. "That is why we will continue to do everything possible to protect Scotland's place in Europe."
Scotland's two largest cities, Edinburgh and Glasgow, are active members of EUROCITIES which "has helped to create partnerships and strengthen the ties between the cities and the different nations of Europe". Next year Glasgow will host the first EUROCITIES innovation lab.
Sturgeon outlined how since 2014, city region deals–that give funding and more powers to cities–have been agreed for Glasgow, Aberdeen, Inverness and Edinburgh. In total, the Scottish government has committed just under £1.3 billion over the next 10 to 20 years.
Anna Lisa Boni, Secretary General of EUROCITIES, issued her support to not only Scottish cities but those in the rest of the United Kingdom, as the country prepares to leave the European Union on 29 March 2019.
"Holding our annual event here in the UK sends a strong message that the working spirit of our organisation, which has always been one of cooperation and openness, will always triumph over negative forces like Brexit," she said.
During the conference the mayors of Edinburgh, Ghent and Stockholm were the first to sign the EUROCITIES Declaration on Citizens' Engagement, pledging to involve citizens in dialogue about the future; inspire all levels of government to create societies where people come first; and impact the way decisions are taken in Europe.
More than 90 cities have taken part in EUROCITIES 'Cities4Europe – Europe for citizens' campaign which began in March to highlight positive examples of citizen engagement around Europe, and set examples for other cities and levels of government. The top 10 citizens' messages, collected from hundreds, were shared with delegates.
Throughout the EUROCITIES conference, a delegation of more than 60 youth ambassadors from over 50 European cities were on hand to give their thoughts on the future of Europe.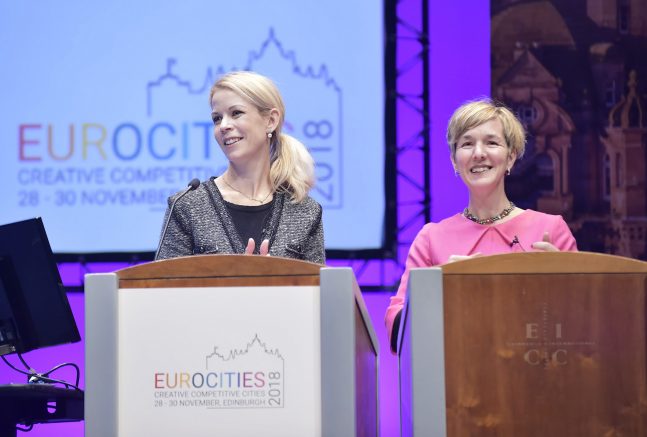 The mayor of Stockholm, Anna König Jerlmyr, was elected president of the network, after Daniël Termont, Mayor of Ghent, stepped down after his two years of service.
"Stockholm and other European cities have benefitted immensely from the EU and European cooperation," the new president said. "But to make sure that the EU continues to benefit as many citizens as possible, EU leaders also need to recognise the important role of our cities for the future of Europe. I look forward to actively working with all our members to make sure that our voices will be heard in the political discussions at EU level."