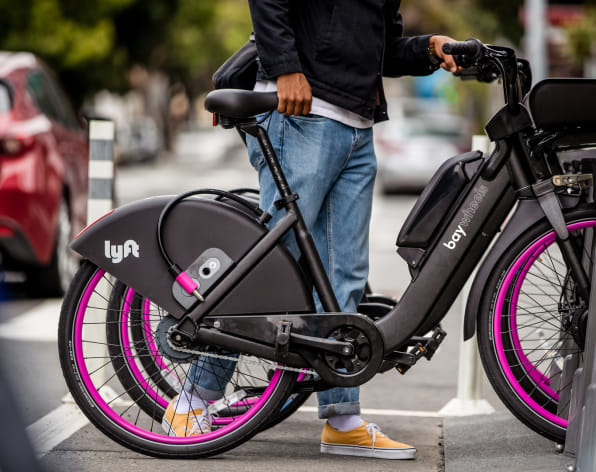 Less than two months after being reintroduced to San Francisco streets, ride-hailing provider Lyft has withdrawn its Bay Wheels electric bike service following reports of unexplained battery fires.
Two incidents have been reported in the last two weeks, with one Twitter user posting a picture of a partially burnt Lyft e-bike alongside the caption, "Don't think I'll be going on a @Lyft @baywheels any time soon. Yikes."
It is believed the fires originated from batteries attached to the bicycle frame, though it is unclear what caused them.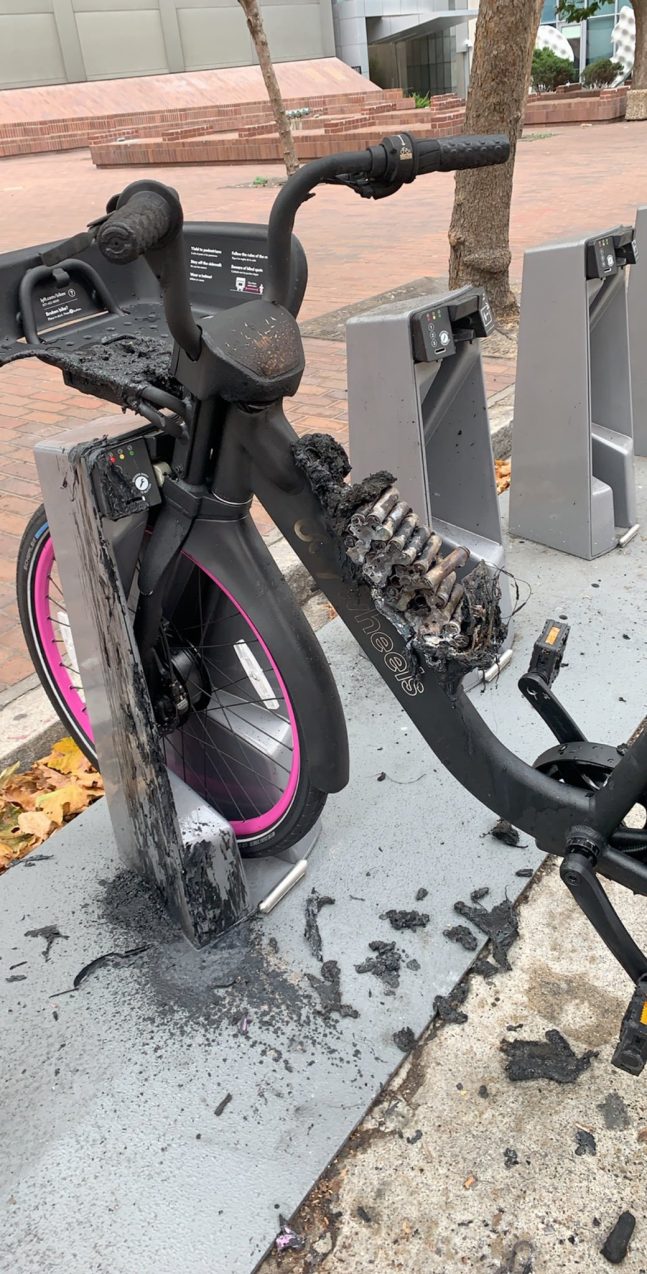 Erica Kato, deputy spokesperson at the San Francisco Municipal Transportation Agency (SFMTA) told Cities Today: "We have [launched] an inquiry into Lyft as to the circumstances surrounding this incident as well as to how they intend to prevent any future fires and ensure the safety of customers and the ongoing operability of the bike-sharing system."
"It is unfortunate that this incident occurred and we are currently monitoring the situation. We encourage Lyft to develop a fleet management system to ensure reliability and mitigate the risk of crippling service disruptions."
Last year, Lyft acquired bike operator Motivate and it is not the first time the company's e-bikes have experienced issues. In April, Lyft pulled their fleets in San Francisco (known at the time as Ford GoBikes), New York (Citi Bike), and Washington DC (Capital Bikeshare) following issues with the bikes braking system.
Riders reported being thrown from the bikes when applying brakes, experiencing "stronger than expected braking force on the front wheel" according to Lyft.
The company has also been engaged in a legal dispute with the SFMTA since the authority stated in May it intended to solicit new bike-share permit applications, something Lyft claimed violated an exclusivity clause in its contract with the city, which gave the company exclusive rights to operate bike-share programmes.
The city maintains the contract does not apply to dockless bike-share, only station-based bike-share. A judge ruled in favour of Lyft during a preliminary hearing in early July, but the case is ongoing.
In response to the reported fires, a Lyft spokesperson said: "Out of an abundance of caution, we are temporarily making the e-bike fleet unavailable to riders while we investigate and update our battery technology. We look forward to making e-bikes available again soon."
The company emphasised it is unclear whether the bikes or batteries were tampered with or vandalised, claiming they have experienced increased rates of vandalism on their bikes in San Francisco.