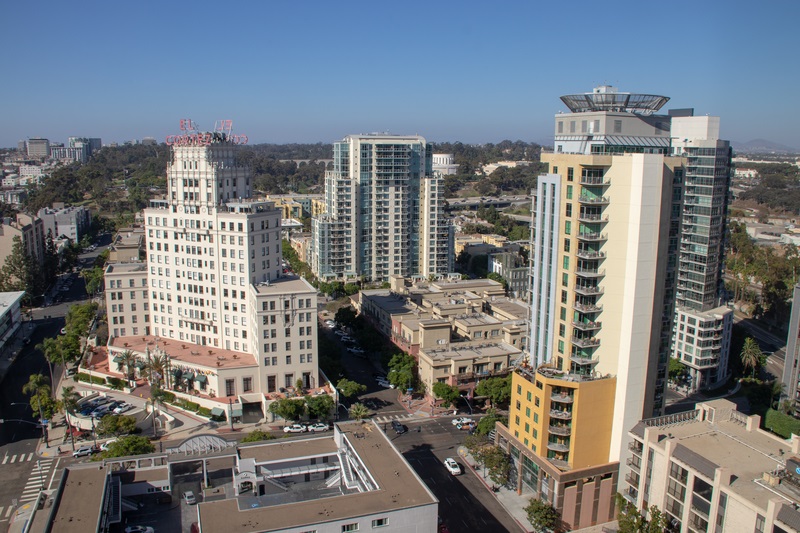 San Diego is one of the latest cities to join the Slow Streets movement, repurposing certain public roads to create more outdoor space and encourage safe walking and cycling.
The pilot aims to support social distancing and reduce pedestrian congestion on pavements, in parks and at beaches amid the coronavirus (COVID-19) pandemic, as well as to contribute to road safety and climate action efforts.
"COVID-19 has forced us to rethink everything we do and how we go about our daily lives, and what we need right now are more safe spaces for San Diegans to stretch their legs with a walk or a bike ride," said San Diego Mayor, Kevin Faulconer. "This pilot programme is about creating more space outside your place by closing a few streets to give people room to be active and maintain their physical distance from others trying to do the same."
The Slow Streets idea is not new – Boston, New York and Columbus are examples of cities which already had initiatives in place ahead of COVD-19, mainly focused on car speed limits. Now, as they adapt to COVID-19,  a growing number of cities are adopting and expanding the concept including Portland, Oakland, San Francisco, and Providence. Several cities in Europe are also boosting biking infrastructure.
In San Diego, selected streets will be closed to vehicle traffic, using temporary barriers and signage, and the city will reopen major commuter bikeways to help connect essential workers to their jobs. Further, San Diego is replacing existing pedestrian crossing buttons with larger buttons that can be pushed with a forearm or elbow to eliminate touching potentially contaminated surfaces. The city has also already changed the signals to a shorter default time in key areas to reduce wait times.
Slow streets will be installed at Diamond Street from Mission Boulevard to Olney Street, Adams Avenue over the I-805, Howard Avenue from Park Boulevard to 33rd Street and a portion of roadway in District 4. Additional streets are being identified.
The question is whether Slow Streets will remain in the long term but the trend seems to signal a shift beyond the coronavirus pandemic.
Matthew Vasilakis, Co-Director of Policy for the Climate Action Campaign, called San Diego's move "a big deal and great first step for reimagining our streets to make them safe for all people, not just cars."
The City of Milan recently outlined its Strade Aperte (Open Streets) plan to limit traffic after the lockdown ends. It includes temporary cycle lanes, new and widened pavements, 30 kilometres per hour speed limits, and pedestrian and cyclist priority streets.