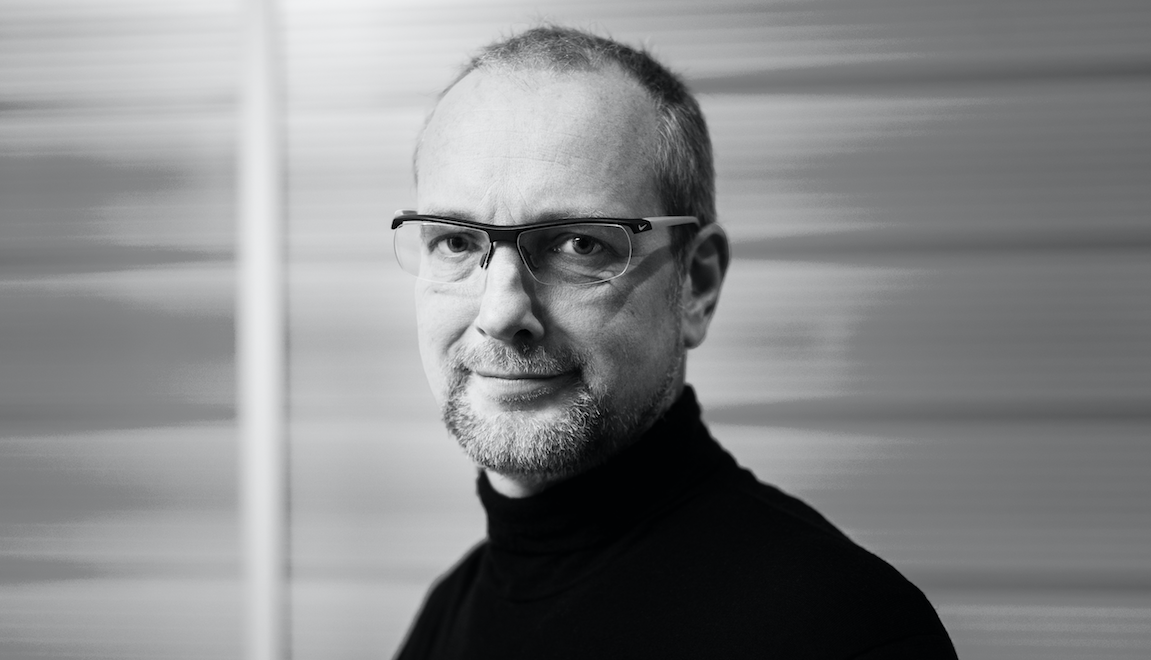 Photo: Bas Boorsma
Rotterdam's first Chief Digital Officer prepares to take the helm
08 July 2021
by Sarah Wray
Bas Boorsma has been appointed as the City of Rotterdam's first Chief Digital Officer (CDO) and will take up the role from August 1.
"The remit is CDO to the city, much more than CDO to the municipality," Boorsma told Cities Today.
He explained: "The idea behind the position is different to the typical CDO role. It is to pursue an innovation agenda in the city, yet in collaboration with the municipality, whereas a traditional CDO is usually focused on internal matters, technology and politics."
This will be Boorsma's first role for a city but he worked in smart cities and digital roles at Cisco for 11 years until 2018 and before that as Executive Director of the International Network of E-Communities, focused on broadband. Most recently he has been serving as Professor of Practice for Urban Innovations and Smart City at the Thunderbird School of Management, board member for the Smart City Association in Italy, and Vice President of the Cities Today Institute.
He said: "I've been in the cities space for 20 years. This is like the one piece missing in the puzzle."
Mission economy, mission society
Boorsma believes this work history and his personal passions are a good fit for the role.
"I've always been fascinated by and focused on the public cause," he said, saying he will turn his commercial expertise to public goals such as finding the right partners and investments and exploring and articulating new roles for government.
This fits in with a shift towards what Boorsma calls a "mission economy" or "mission society" for cities.
"Cities are sitting on some of the biggest challenges that we have ever faced, and climate change is one of them," he said. "A mission economy will not emerge with government stepping out or sitting back; it needs to step in."
Boorsma will work with a team of eight people in the new CDO Office.
The larger goal of the team is to turn Rotterdam into an "advanced digital lighthouse". Citizen engagement and co-creation are a priority, as well as an inclusive approach as COVID-19 has highlighted the disadvantages faced by those who lack digital connectivity and skills.
This agenda is becoming increasingly important, Boorsma said, as digitalisation is applied to more areas such as improving public services, education, healthcare and more.
He and his team will also work to create a 'knowledge hub', or hubs, in downtown Rotterdam to bring partners, organisations and people together to collaborate.
Thinking ahead to day one on the job, Boorsma said: "I won't start with technology; I would always start with the social purposes in mind. Inclusion, access for all, resilient neighborhoods – these are among the larger set of issues we need to address."
Some of the areas on his mind are reducing emissions, advancing next-generation mobility and helping small businesses make the most of digitalisation.
Soft power
To help achieve these goals and others, Boorsma is interested in taking the city's data strategy and governance to the next level through exploring the concept of a 'data utility' that could bring together all the relevant data from within the municipality and from other partners to tackle challenges. And to do so with citizen concerns in mind.
"Data strategy, too, has got to start with empathy," he said.
Another aspect of looking outside-in is monitoring broader shifts and trends, understanding how they could impact the city and, where necessary, getting ahead of disruption. Many cities have had to react and adapt to micromobility and short-term accommodation rental platforms, for example. Drones, delivery robots and other as-yet-unknown technologies and models are waiting in the wings.
Boorsma says he likes to leverage "soft power".
He commented: "Obviously there's government in its classic form; it can punish, it can encourage and it does need to regulate. But there are a lot of other things that you can do, and I think you should always harness the investment power, the creativity, the entrepreneurship and the dynamism of private sector entities that bring these types of innovations."
His ultimate KPI for the role is to add value for the citizens of Rotterdam.
"I don't want that to be a politically correct sentiment," Boorsma said. "At the end of my active years in this position, if I cannot point to clear results of a social, economic and environmental nature; if I cannot point to results with direct relevance to citizens, then I won't have succeeded."