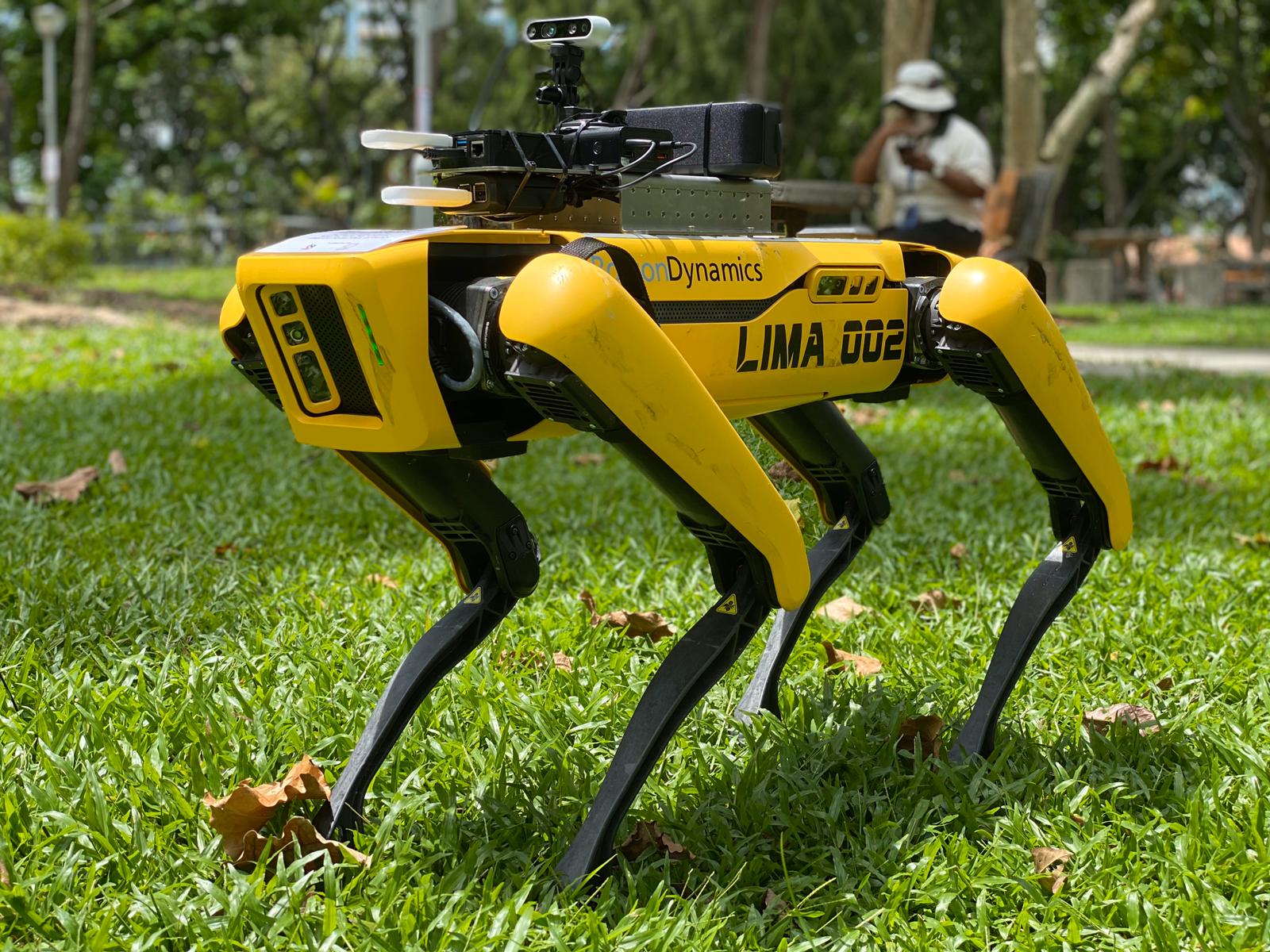 Singapore is piloting the use of a four-legged, dog-like robot called Spot to promote safe distancing in parks, gardens and nature reserves.
The National Parks Board (NParks) and the Smart Nation and Digital Government Group (SNDGG) are trialling Spot over a three-kilometre stretch in the River Plains section of Bishan-Ang Mo Kio Park for two weeks during off-peak hours.
Spot was originally developed by  US company Boston Dynamics and is fitted with safety sensors to detect objects and people in its path. Unlike wheeled robots, it works well across different terrains and can navigate obstacles, making it suitable for a park setting. The robot has been enhanced by GovTech Singapore, the lead agency for Singapore's Smart Nation initiative, with additional functionalities such as remote control, 3D mapping, semi-autonomous operations and a people-counting video algorithm.
It will broadcast a message to remind park visitors to observe COVID-19 safe distancing measures, and in-built cameras with video analytics will be used to estimate the number of visitors in parks.
A spokesperson for GovTech Singapore told Cities Today: "It is not for enforcement. It only plays a recorded message exhorting park users to keep a safe distance. Its camera is only used for people counting as it makes its round through the park." The cameras will not be able to track or recognise specific individuals, and no personal data will be collected, according to GovTech Singapore.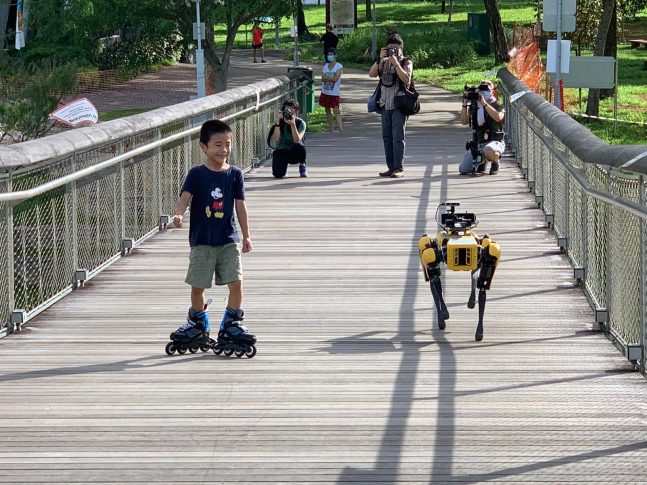 The remote-control robot aims to reduce the manpower required for park patrols and minimise physical contact among staff, volunteers and park visitors.
"This lowers the risk of exposure to the virus [COVID-19]," a GovTech Singapore statement said.
The video below from The Straits Times captures the robot saying: "Let's keep Singapore healthy. For your own safety and for those around you, please stand at least one metre apart. Thank you."
Spot will be accompanied by at least one NParks officer during the trial period. If the pilot is successful, it could be deployed during peak hours and at more parks.
The robot is also being trialled at the Changi Exhibition Centre community isolation facility to deliver medicine to patients. SNDGG says it will explore the use of Spot to support other COVID-19 related operations across agencies.
To support safety during the COVID-19 outbreak, NParks unveiled the Safe Distance @ Parks portal to enable residents to check how busy parks are before they visit. Thirty drones are being used in selected Singapore parks and nature areas to allow government officials to track occupancy levels and density.