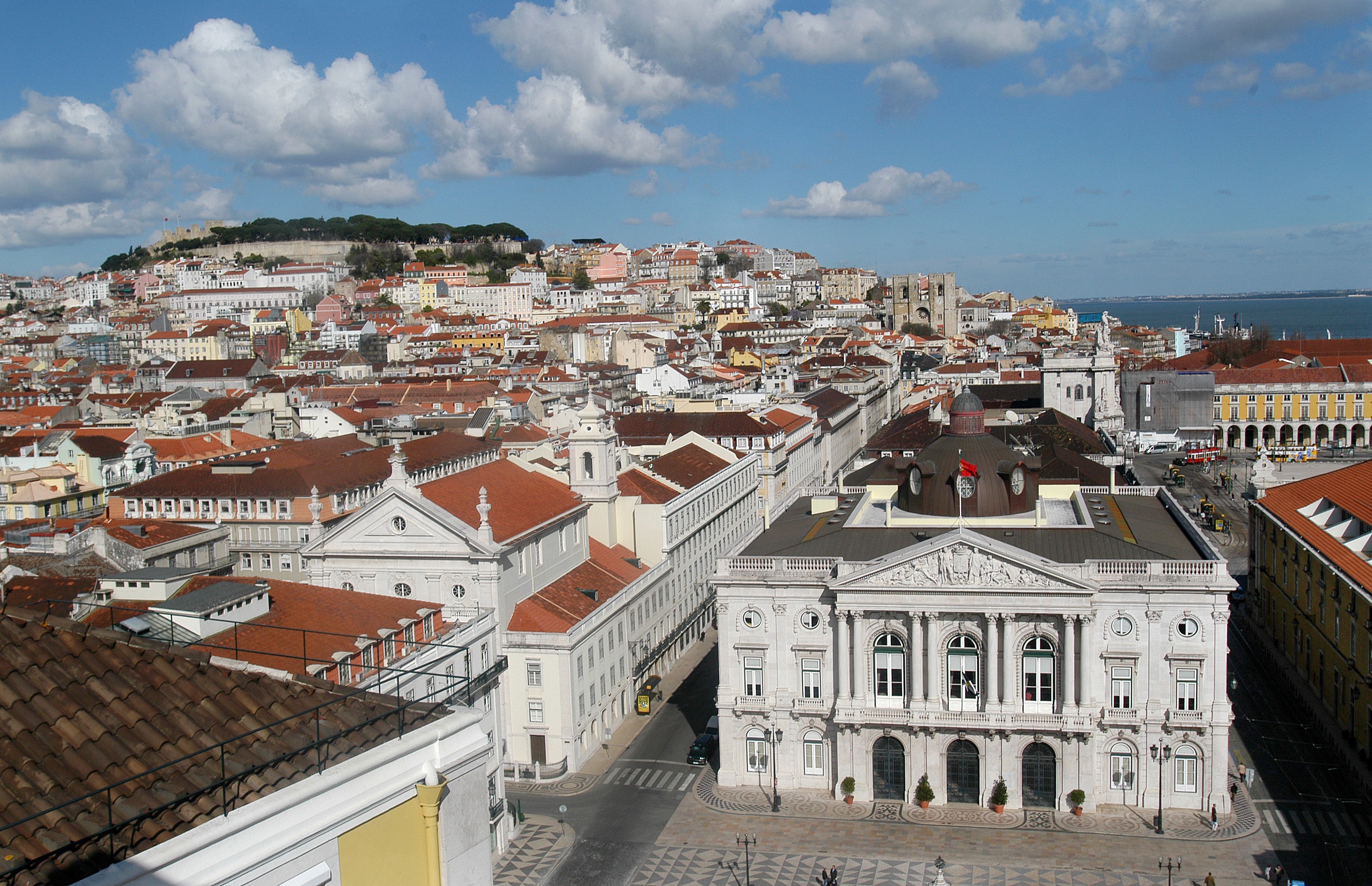 Energy consumption at Lisbon's historic City Hall has reduced by 36 percent through what has been hailed as the first deep energy-efficiency retrofit for a heritage building in Portugal. The achievement could pave the way for replication in other cities.
Interventions to reduce energy usage included replacing the heating, ventilation and air conditioning (HVAC) system, switching to LED lighting, installing solar panels and deploying advanced energy management tools.
Lisbon's City Hall, which was completed in 1880 and is home to the Municipal Chamber of Lisbon, the Mayor and over 100 staff, was among the five most energy-consuming buildings owned by the municipality.
To address this and provide an example of how working public service buildings can improve their energy performance while preserving their architectural character and original features, Lisbon established plans for a full energy retrofit of the building in 2016 under the EU Horizon 2020 Sharing Cities programme. The Portuguese capital, alongside London and Milan, is a 'lighthouse city' for the project, acting as a proving ground for smart city approaches and technologies, with Bordeaux, Burgas and Warsaw serving as fellow cities which explore how solutions can be replicated.
A statement from Sharing Cities said the completion of this project "signifies an important milestone in the Sharing Cities Programme and a game-changer for the 2020 European Green Capital's climate adaptation strategy."
Solar power
New data from the building retrofit initiative in Lisbon shows that between June 2019 and February 2020, energy consumption at City Hall was reduced by 36 percent (in killowatt-hours/KwH), and electricity usage from the grid decreased by half, from 500 megawatts in 2016 to less than 250 megawatts in 2019. On average, 90 percent of energy from solar generation was used within City Hall.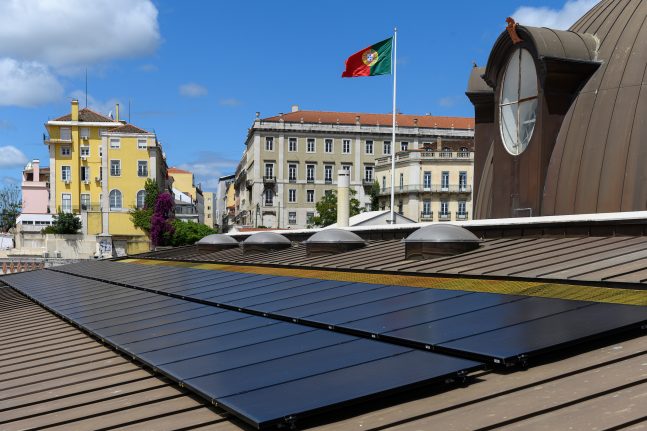 According to the European Commission, non-residential buildings, including public buildings, are around 40 percent more energy-intensive than residential ones so the project could demonstrate what's possible for other municipalities, as is the goal of Sharing Cities.
David Cunha, Senior Adviser for Information Technology and Digital Transformation for Lisbon's Municipality, said: "Heritage buildings are commonly perceived as difficult to rehabilitate. Thanks to Sharing Cities, the deep energy retrofit of Lisbon City Hall sets a world-class example of what can be achieved through collaboration. The intervention on one of the capital's most iconic public buildings provides a viable technical and business model, from which data insights will be extracted to drive our future energy policies."
Retrofit for purpose
To begin with, a 3D model of the building was created using existing plans to establish the building's baseline characteristics such as building materials, occupancy and usage patterns, lighting systems, temperatures and equipment power usage (including heating and cooling systems). The 3D model, together with dynamic energy and weather simulation software, helped to determine the most suitable approach and package of retrofit solutions.
The set of measures included the replacement of the HVAC system, switching all existing bulbs to LED, and the installation of a photovoltaic (PV) system for local power generation. The only intervention to the building envelope was the restoration of the windows, which had deteriorated over time.
A Sustainable Energy Management System (SEMS) was installed to monitor the loads from the PVs, HVAC, water heaters and other equipment. Developed by Sharing Cities, the SEMS advanced modular system centralises information and control of local energy systems and devices, and optimises the energy network.
The retrofit interventions were defined in line with regulations for protected heritage, comfort levels, energy reduction and environmental impact targets. Given this challenging balance, continuous dialogue between the municipality, national bodies and local partners was vital to the project's successful execution, the Sharing Cities team said.
The impact of the retrofit interventions will continue to be assessed with a focus not only on energy consumption but also on how comfortable municipal staff perceive the building to be.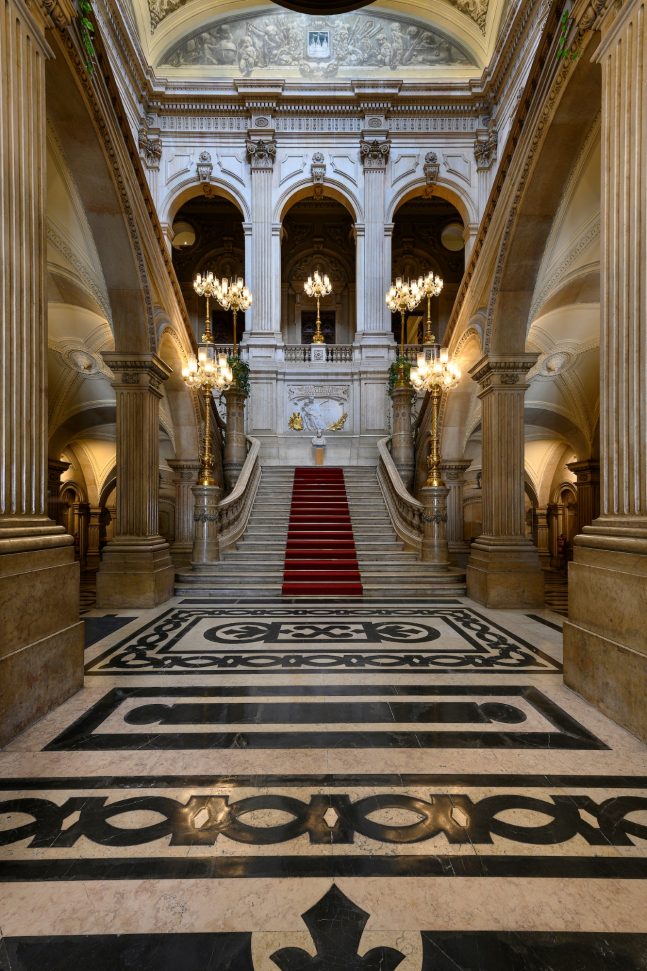 Nathan Pierce, Programme Director for Sharing Cities and Head of Smart London Team at Greater London Authority, said: "The significant energy savings realised in Lisbon's City Hall using tried-and-tested solutions represent a high replication potential for other cities facing similar sustainability challenges, especially in historic buildings. We are proud to have been part of the journey with Lisbon from the start, sharing resources and expertise to what we hope will serve as a model of best practice across Europe."
The Sharing Cities programme has tested a range of technologies, including electric and shared mobility schemes, integrated energy management systems and smart street infrastructure, and has developed data-sharing platforms that integrate these solutions for increased impact. The project received €24 million (US$27 million) in funding from the European Union's Horizon 2020 research and innovation programme.