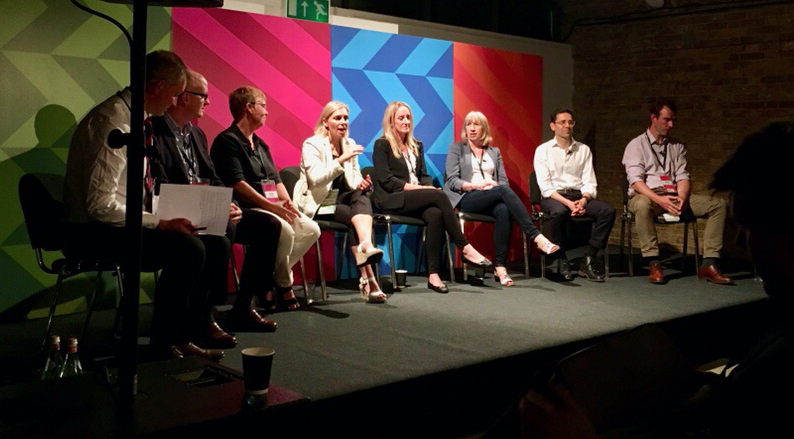 Mobility companies trialling self-driving cars will have the opportunity to design their own real-world test routes in two areas of London from March next year.
The consortium, Smart Mobility Living Lab (SMLL)–a testbed for future transport and mobility solutions–,will install advanced roadside monitoring infrastructure in the Royal Borough of Greenwich and Queen Elizabeth Park.
Data collected will provide information on how the vehicles behave in real world situations.
Kim Smith, Head of Smart Mobility, DG Cities–which is owned by the Royal Borough of Greenwich–told Cities Today that DG Cities was specifically established in 2015 as a commercial organisation to be more agile and able to join consortiums like SMLL.
"SMLL and the living lab is actually future casting," she said. "It is giving Greenwich a knowledge which it otherwise wouldn't have and managing the city going forward for the benefit of its citizens rather than having new technology imposed on its citizens."
The sites incorporate 24 kilometres of existing roads remotely monitored by live CCTV, with roadside sensors for collecting and sharing data both from the vehicle systems being tested and from communications between the vehicle to the infrastructure.
SMLL customers will be able to create their own bespoke routes around the two sites. The routes cover a wide range of road and junction layouts, crossings, bus and cycle facilities to test vehicle performance.
Currently the consortium is in the "build phase" and is being funded by both industry and Innovate UK with £20 million to build the facilities. In March 2020, SMLL will then become a company, which TRL, Transport Research Laboratory, will lead alongside partners DG Cities, Cisco, Cubic, Loughborough University, Transport for London and the Queen Elizabeth Olympic Park.
"We are at the beginning and have an awful lot of questions but we don't have the answers," added Smith. "For us, SMLL and other test beds in the country are actually starting to ask those questions and also getting much more structured answers than if we didn't have this opportunity."
According to SMLL's own research study of the connected and autonomous vehicle (CAV) market, 84 percent of industry decision-makers agree that the UK needs its own testing facilities. With 67 percent of them also agreeing that CAVS will make roads safer, the ability to test vehicles in a scalable, everyday environment is essential to developing and rolling out driverless cars.