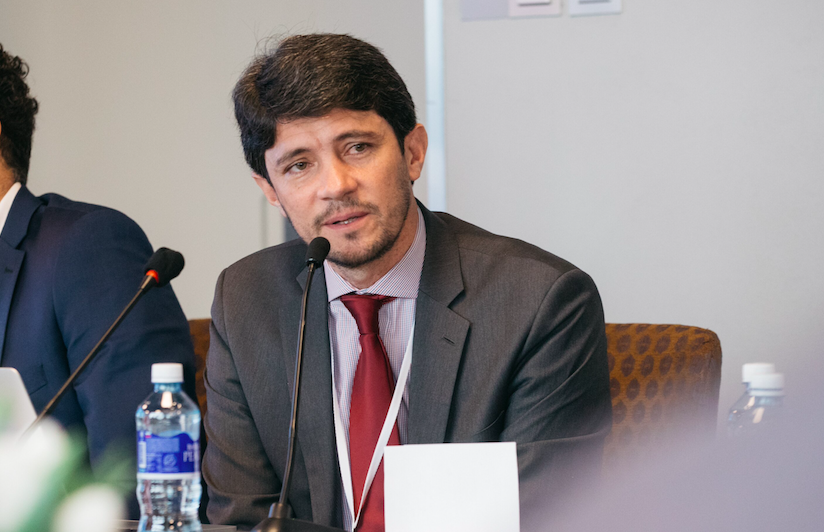 Manuel Manrique spoke to Sebastián Ordóñez, Advisor to the Mayor of Quito on Urban Development, Architecture and Smart Cities, on the sidelines of the 2020 Cities meeting in Moscow, convened by Cities Today in May
How is the city working with the private sector?
The mayor of Quito has sought strategic partners for certain projects. For example, our work with the Inter-American Development Bank in alliance with Telefónica has seen the development of a platform that allows us, through mobile connectivity, to check in real time the displacement of buses. We can check if there are delays due to traffic jams, accidents and so on. That was one of the projects that we worked together on, collaborating with partners on different applications for certain specific technological developments. We have sought rapprochement with private companies which has been received well on their part.
What about with other cities?
We have some strategic alliances with other cities. We have something we call brotherhoods, which are direct cooperation agreements with cities. These have allowed us to transfer knowledge with certain cities in Europe. We have worked in Latin America and are currently in the process of developing this further. With Madrid, we have worked on a platform of citizen participation and through cooperation, it has been possible for them to transfer their standard platform which we have then adapted to the Quito platform.
Which areas are you focusing on most?
We are mainly working on mobility issues. Mobility is one of the largest areas of conflict for the city. We have a project called Movilízate, which is an application that allows commuters to take the best transport option to reach a desired destination. Now we are signing an agreement with Waze to share knowledge and data about what happens in the city.
Another important aspect is how to make life easier for citizens moving around public areas, for example, how to make a complaint regarding sexual harassment on public transport. In tourism, we have developed a platform to enable visitors to get to know the city and have a different experience, rather than a conventional trip.
What are the future challenges?
I think it's important that the direction we follow with smart cities operates within a wider framework, like the New Urban Agenda. This is alongside the Metropolitan Development Plan for Territorial Planning and Vision 2040, which is the vision for the future of the city. Everything is aligned to meet these objectives. Within this, there are five areas that we are working on. Under the general guidelines of this umbrella, we are going to make technology a permanent aid for citizens. Smart cities must make life easier for them. Cities do not stop being intelligent because they do not have technology; technology is simply a tool that you give to citizens so that they have a better quality of life. Our aim is for citizens to use these technologies to improve their daily lives.