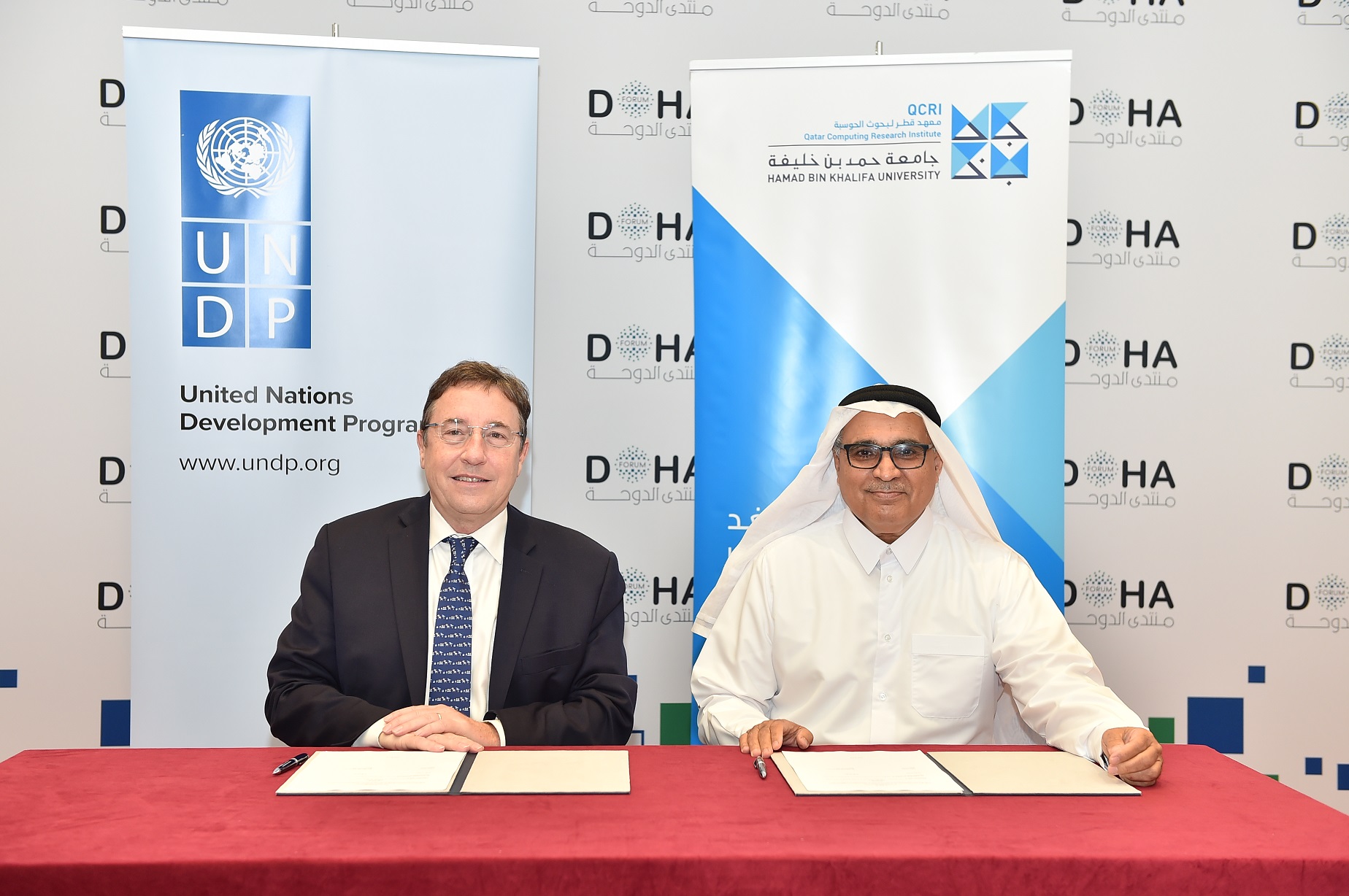 The Qatar Computing Research Institute has signed a Memorandum of Understanding with UNDP's Accelerator Labs to generate actionable collective intelligence that harnesses new and alternative sources and types of data.
The institute and the UNDP will build capabilities among the UN organisation's Accelerator Labs on data science and artificial intelligence for social and developmental applications. Joint research and analysis of sustainable development data will also tap into the Qatari institute's knowledge.
Speaking on the sidelines of the Doha Forum, Ahmed K. Elmagarmid, Executive Director at the institute, said the partnership would provide an opportunity to demonstrate multidisciplinary computing research that is relevant to the needs of the world.
"Social computing is a key component of our research activities and we're determined to fully employ our capabilities to enhance the work of the UNDP Accelerator Labs," he said. "We're confident that this will result in better and more informed decision-making regarding shared development problems."
The Accelerator Labs programme, which has a presence in cities in 59 countries, was designed by the UNDP to identify grassroots solutions together with local actors and validate their potential to accelerate development. The UNDP believes that building on locally-sourced solutions, the labs can rapid test and iterate new ideas to learn which ones work, which ones can grow, and which ones don't, bringing experimentation to the core.
UNDP Administrator, Achim Steiner, said that despite operating in a complex, unpredictable world, positive change can be achieved with the right intelligence, design and experimentation.
"This partnership between policy and sciences is of paramount importance to enhance the UNDP Accelerator Lab Network's capabilities, maximising the use of data science and artificial intelligence to explore and analyse today's global patterns, as well as anticipate responses for emerging challenges," he said.