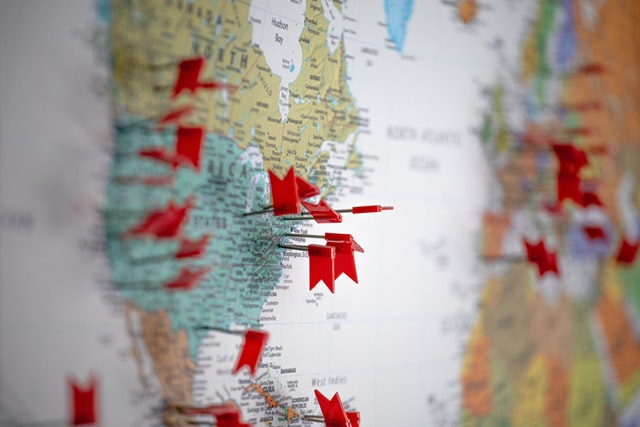 Photo: Timo Wielink on Unsplash
Progress report finds US cities are closing the data gap
05 July 2021
by Sarah Wray
US cities are moving from simply sharing open data to making data-informed decisions and reaping tangible benefits, according to a new report from The Monitor Institute by Deloitte in collaboration with What Works Cities.
Closing the Data Gap: How Cities Are Delivering Better Results for Residents is based on a survey, interviews, and programme participation and certification information from What Works Cities, which was launched in 2015 by Bloomberg Philanthropies to help US local governments use data more effectively.
The analysis finds that since then, the percentage of cities monitoring and analysing their progress towards key goals has more than doubled, from 30 percent to 75 percent. The percentage of cities engaging with residents on a goal and communicating progress has more than tripled, from 19 percent to 70 percent, and the percentage of cities with a platform and process to release data to residents has increased from 18 percent to 67 percent.
Six in ten (61 percent) of cities are modifying existing programmes based on data analytics, up from 28 percent.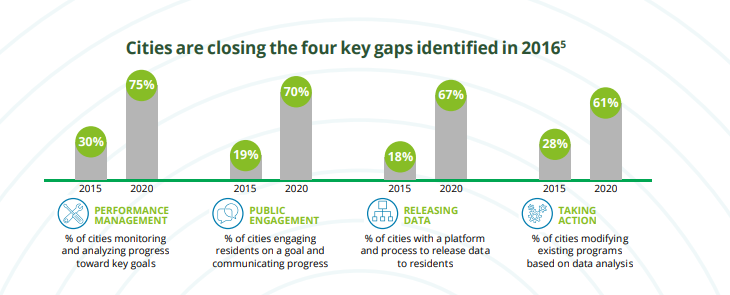 Outcomes
The report finds that this is resulting in "greater transparency around how and why decisions are made, more effective and efficient operations, and improved services".
For example, 60 percent of city officials surveyed reported improved emergency response times, and 70 percent say they are systematically using data-informed decision-making to respond to the COVID-19 crisis.
Thirty-seven percent have seen measurable reductions in waste and emissions, or improved air or water quality.
Half (49 percent) reported improved neighbourhood safety. For example, by proactively engaging residents and supplementing the city's data with resident experience, Little Rock, AR, identified addressing non-functioning streetlights as a top safety priority for the community. This information enabled the city to devise a solution in partnership with neighbourhood associations to increase reporting and better track broken streetlights in specific neighbourhoods. Through one "community walk," for instance, five times the number of broken streetlights were logged into the city's 311 system than in the entire previous year, providing the city with better data to repair the broken lights.
Outlook
Four in five reported better using data to make budget decisions and deliver city services more efficiently, effectively and equitably. Three in five say they are using data to repurpose funding or defund ineffective programmes.
According to the report, data skills and practices are now spread much more widely across people and departments compared to five years ago where cities typically had single, isolated positions or offices.
Looking ahead, the report finds a growing push to use data to build trust and engagement with residents, with a particular focus on equity. Cities are also looking at how to share data with other cities, counties and states for better results, and at developing data standards for specific services.
Image: Timo Wielink on Unsplash