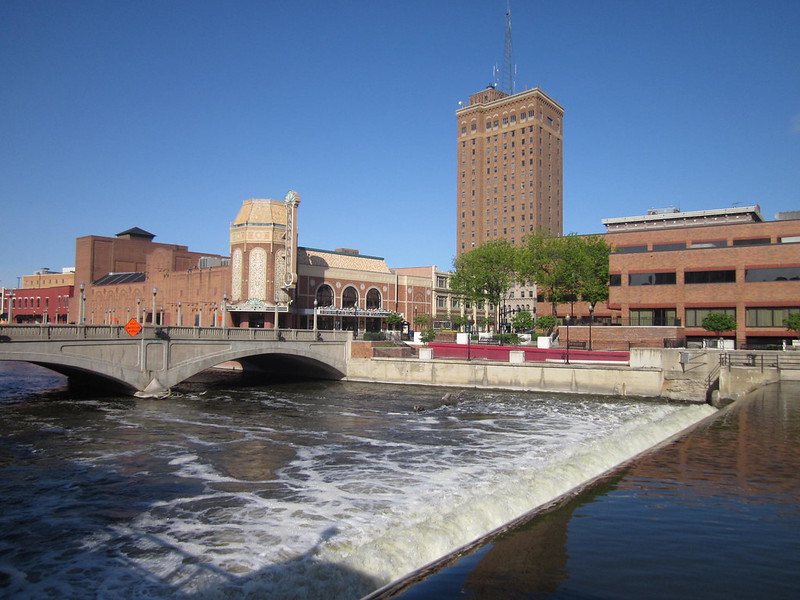 Andrew Watkins, President and COO of Marketplace.city, explains how city governments can make the procurement of technology both cheaper and more efficient
State and local government in the US have a difficult task. They are involved in a lot of sectors– transport, public safety, healthcare, construction and tourism to name but a few–but unlike private companies, they do not get to pick and choose which demographics or target market they serve. Governments must serve everyone and do so equitably.
But governments are not businesses; they don't have profit goals though they do have to balance the books even if residents don't expect financial returns. We do, however, expect high-quality, efficient services even when we sacrifice some of that for equity.
Innovation and technology can be a double-edged sword in this respect for governments. Mobile applications can save time when residents are waiting in line at city hall and sensors that tell you where potholes exist are more effective than municipal contractors driving around to locate them. On the flip side, technology raises the expectations of residents. The faster the innovation comes, the faster the gap between expectation and reality can grow. Which is why we need to make procurement of technology fit for purpose.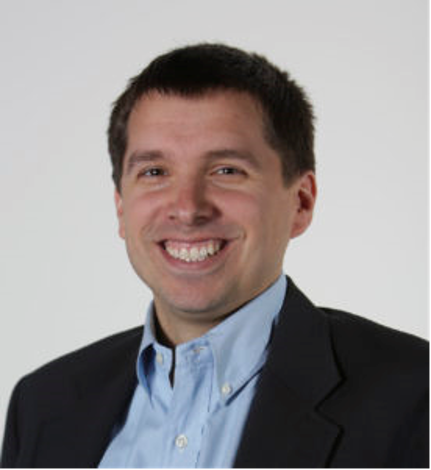 Right goals, wrong process
Inevitably in acquiring new technology, questions and issues in the procurement process will come up. Can I talk to technology vendors about our community needs? Can we pilot? If the pilot goes well, can we move on to a purchase? How do I write a solicitation for an outcome? The procurement process can be very challenging and resource intensive for cities. It can also be very slow and cumbersome for both large vendors and start-ups that are seeking to offer their solutions.
The goal of current procurement is worthy–to set out a transparent and fair process that gets the best results in terms of price and solution for the government–but the process was not designed for the purchasing of technology. Existing processes were designed for construction and commodities but commodities assume specific requirements for something mass-produced (pencils, laptops, chairs etc) and construction has specific requirements that are highly localised (site plans, local environment, etc.).
For technology, procurement has become a stumbling block for many governments and I have yet to meet a city leader that is happy with the status quo. While the current procurement process offers different pathways to acquire things–requests for proposals, cooperatives, resellers, intergovernment contracts/piggybacking–they all more or less assume a government knows exactly what it wants because there is a fixed scope.
Each pathway has major drawbacks when it comes to technology procurement:
• Request for qualification (RFQ)/ request for information (RFI)–this process has long cycle times because governments often 'don't know, what they don't know'. This leads to multiple rounds of vendor requests and often companies will not respond.
• Request for proposal–it often means detailed requirements, which are hard to create for technology and limit the options available.
• Cooperatives/state level contracts– while good for set specifications (switches, servers, computers for example) they often do not have price transparency for other goods. Many cooperatives list a percentage discount from the MSRP (Manufacturer Suggested Retail Price) but a MSRP list cannot be found.
• Piggybacking–governments often do not have good processes and systems to capture and share all the information from their previous procurements that other governments could benefit from. As technology becomes more ubiquitous and standard (i.e. each government does not require custom installs) the process of buying it must change as well.
A new way
Marketplace.city has been working with government partners toward evolving this process while being committed to goals of transparency and fairness for the government and its residents.
Our process answers the following key questions for government: • What is on the market? • What are my peers using, how is it performing and what are they paying? • What are my options to procure it?
Here is how it works.
• Step 1: The government identifies the area or issue of focus. For example, traffic management software or wayfinding kiosks.
• Step 2: Marketplace.city provides a full market landscape of solutions and companies, a brief overview and where they have been implemented in the past. The information comes from the Marketplace.city database, IDC as a research partner and other external sources.
• Step 3: The government reviews the market landscape and refines the scope and fit of what they need.
• Step 4: Marketplace.city matches contracts, pricing and procurement vehicles for the solutions fitting the criteria.
• Step 5: The government makes the decision on the solution and procurement method that fits them the best. If they do not believe they have sufficient data or do not like the options, they can do nothing. In addition to reducing the risk of the purchase, the process is relatively low touch, moves more quickly than traditional cycles and is free for governments to use. The government receives all of the supporting data (solutions, contracts, price) from Marketplace.city.
Benefits
The key benefits for the government are the saving of time and resources and the reduction in risk for their technology purchases. Let's cover each individually.
Governments do not have the resources or expertise across all the technology areas needed. A city of 200,000 residents might have 20-30 IT staff, the majority of whom will be focused on operational needs. There is little time to stay on top of evolving trends.
When one of our partner cities needed a data analytics and governance platform, the task fell to one analyst as a
subset of their regular job. Traditionally the process would be to do manual research, buy reports, hire a consultant or issue an RFI/RFQ. The analyst was aware of one product on the market because a vendor had approached the team but using Marketplace.city, they were able to get a summary report in two days with over 30 solutions, seven of which had clear references for their issue in peer cities. The traditional method would have taken days of research/ requirements writing and required other staff (procurement/legal if you are issuing an RFI) to review and produce similar but probably less relevant information.
Governments do not produce detailed estimates of the cost of an RFI/ RFP but our partners indicate that putting one together typically exceeds 100 hours. Our process delivers the same if not better information in a fraction of the time.
Using the same example, the city estimated an RFI would have taken four months end-to-end. We helped the city receive and understand the data in one week. Using the end-to-end process in Aurora, Illinois, where we have the best data points, we have been able to shorten procurement cycles from 12-18 months to below six months. If the budget is there, getting new value-delivering solutions is a benefit to the government and residents.
Additionally, time is lost in starting projects. Governments often indicating they have been thinking or talking internally about projects for as long as two years, but just don't have the resources or know where to start. But speed isn't always a good thing. Governments spend taxpayers' money and want to ensure they make the right choice. Time is a check on moving on a whim. This process, however, moves the time spent researching cold or writing requirements that might not be right, to the evaluation process and technical reviews. That is time better spent getting the right choice.
We have a saying that governments like to be first at being second. The public sector has a lower risk tolerance of failure. This process gives buyers data points across multiple categories to reduce risk. Seeing where these solutions have been previously implemented and how they perform might be achieved through a solicitation but additionally having the supporting contracts and pricing gives you the certainty that you are getting the right price.
Many governments feel buying through cooperatives or resellers reduces risk and gives you some speed. It does because city and state laws support using them. Unfortunately, it doesn't always mean you are getting the price of your neighbouring cities or peers. Resellers can see government budgets and often fit the cost to that number. Data from our partners shows as much as a 100 percent price variance for the same product from the same seller.
As technology becomes more ubiquitous across government departments, the way local governments buy must change as well. Our process is not perfect and will continue to evolve but governments must take steps to make changes or risk not being able to adopt solutions that are more efficient for their residents.
The cost of not changing is high if it means remaining on a legacy system where modernising can sometimes be over 50 percent less expensive. As they make changes, governments need to retain the goals of transparency, low risk and fairness to residents while adopting new processes that better fit the products and services they buy today.