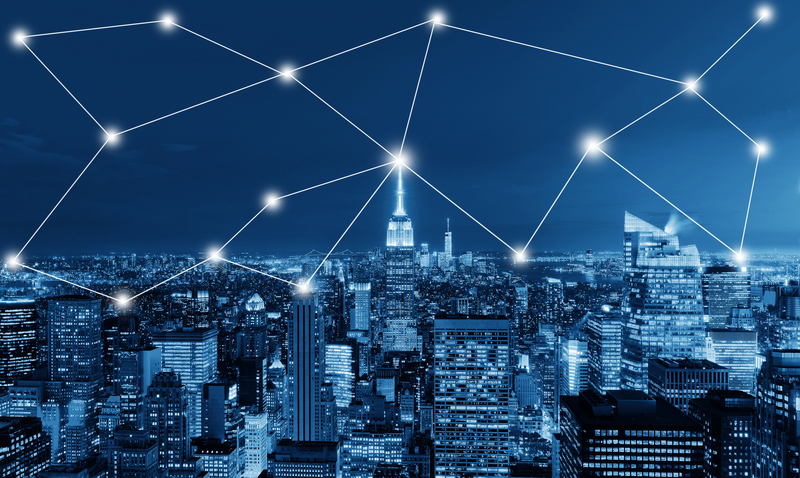 Photo: New York data Image: dreamstime_s_112114192
Private companies share data with NYC for COVID-19 recovery
11 August 2020
by Sarah Wray
Companies such as LinkedIn, Foursquare and Zillow will share data with the City of New York in what the Mayor has described as a first-of-its-kind initiative.
Through the NYC Recovery Data Partnership, eleven organisations have agreed to provide data free-of-charge to build a repository which will help city officials understand how citizens have been affected by COVID-19 and inform recovery decisions. Mayor Bill de Blasio has issued an open call for more community, non-profit and private companies to sign up.
For instance, StreetEasy, Zillow Group's NYC brand, will share weekly real estate market metrics by neighbourhood; LinkedIn will provide Hiring Rate data, a real-time measure of hiring activity based on LinkedIn members who add a new employer to their profile; Foursquare will give aggregated foot traffic data by neighbourhood and specific types of businesses; and Kinsa will deliver aggregated rates of illness and atypical illness from smart thermometer readings.
Others are sharing information on community-based crowdfunding projects, bankruptcy filings, business listings, socio-demographic information related to technology usage/fluency, and aggregate mobility and density insights.
New data uses
The city said it expects "new potential uses of data to support COVID-19 response and recovery will continue to emerge over time."
"As we recover from COVID-19 and build a fairer city, it's essential that we make decisions based in data, facts and an understanding of the lived experiences of all New Yorkers," said Mayor Bill de Blasio. "That's why we're launching the NYC Recovery Data Partnership to harness data from partner organisations that will help us identify and support local industries and communities that are most in need. I call on other civic-minded organisations to join the Recovery Data Partnership as a way to contribute to the city's recovery efforts."
The programme will be chaired by the Mayor's Office of Policy and Planning, the Office of Data Analytics, and the Office of Operations, with support from the Chief Privacy Officer. A team of expert advisors has also been convened to provide input on potential data uses. These include Erica Bond, Chief Policy Strategist, Data Collaborative for Justice; Sophia Halkitis, Research and Data Team, Citizens Committee for Children New York; and Alice Xiang, an AI researcher.
Privacy
A statement stressed that the city "takes protecting and being a custodian of New Yorkers' information very seriously". All partners have agreed to adhere to city privacy and confidentiality guidelines. The Recovery Data Partnership team will review all proposed city uses of data, and will make information about how this data is being used available to citizens.
"We can't do this alone – the Mayor's Office of Data Analytics knows first-hand that high-frequency data and insights are pivotal for COVID-19 crisis response and recovery," said Kelly Jin, NYC Chief Analytics Officer and Director of the Mayor's Office of Data Analytics. "Better data makes for better analysis, and this economic and community data will empower our analysts and policymakers as NYC continues to recover."
The city said it is now particularly interested in access to data about communities and industries that have been hit hard by the pandemic or are traditionally underrepresented in data, including housing; food/beverage industry; retail purchasing; arts and entertainment; transportation; public safety; and public health.
A partnership agreement template can be viewed here.