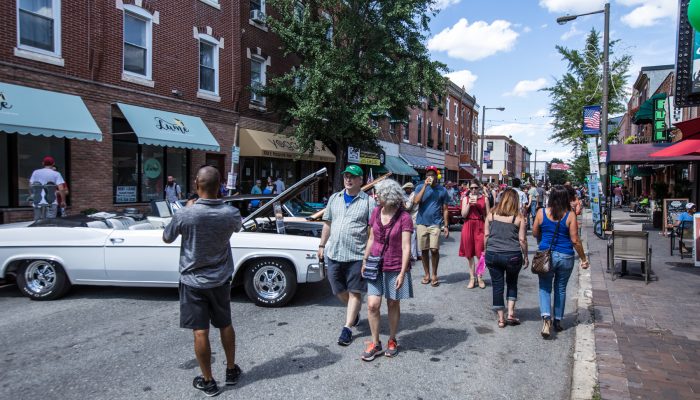 The newly published Philadelphia: An Age-Friendly, Livable City for All action plan outlines a long-term vision to improve housing, transportation and green spaces throughout the city for all residents, but particularly in light of its ageing population.
Speaking on a press conference, Philadelphia's Mayor, Jim Kenney, said: "Philadelphia has experienced a major demographic shift. The city is increasing in diversity in terms of age, race, ethnicity and socioeconomic status. We are currently grappling with the challenges of the pandemic and social and economic unrest. This reality presents us with both opportunities and challenges.
"We hope to promote the wellbeing of all residents across their lifespan and as we move ahead, we want a Philadelphia where people spend their entire lives, and where they feel welcome, connected, valued and engaged."
The median age of Philadelphia's 1.57 million population is 33.8. Around 19 percent of Philadelphia residents are over 60 and by 2030, the number of older adults in the Pennsylvania (Philadelphia's state), New Jersey, and Delaware tristate area is expected to grow to 5.4 million, up from 3.3 million in 2010. Philadelphia is also racially and ethnically diverse, and 26 percent of its residents live in poverty – including over 40 percent of the city's older adults.
Community engagement
Actions to increase affordable housing outlined in the report include boosting efforts to provide property tax relief, expanding affordable housing units, and increasing the diversity of new and existing housing.
Initiatives to improve transportation will incorporate a focus on road safety and active travel, as well as on ensuring public transportation is safe, affordable, reliable and accessible. This could include expanding micromobility, increasing traffic-calming measures, adding more street lighting in pedestrian areas and the conversion of more streetlights to LEDs.
The plan also pledges to create additional green spaces in underserved neighbourhoods, ensure accessibility of parks and trails, and improve amenities in outdoor spaces. Possible measures put forward in the plan are adding more benches, the installation of cameras in parks and requiring a community greening implementation plan for private developments.
The process for creating the strategy began with a report submitted to the World Health Organization (WHO), which highlighted some of the city's age-friendly features and areas that needed improvement. The Mayor's Commission on Aging then conducted a community assessment to gather citizens' views on the eight "domains of liveability" identified by the WHO.
Data was gathered through non-profit AARP's Age-Friendly Community Survey, which was completed by more than 1,100 residents aged over 45, followed by four multi-generational focus groups and additional community conversations.
Timing
The report's release was delayed due to the COVID-19 crisis.
Nora Dowd Eisenhower, Executive Director, Mayor's Commission on Aging, City of Philadelphia, told Cities Today: "The impact of the pandemic will of course change our short-term focus because of the unprecedented impact on our budget. We know we are not alone in this, as we see cities and states across our country grappling with the same issues.
"We hope to focus on several initiatives now and we will assess our progress against our goals and likely make changes as we learn more about our new reality."
She said priority initiatives will be increasing efforts to provide property tax relief, particularly for long-time residents who have experienced significant increases in their bills; advocating to expand the Pennsylvania Property Tax and Rent Rebate Program to more older Philadelphians; and encouraging housing developers to use universal design concepts for new housing to support accessibility. Traffic light timing  will also be an initial focus to ensure pedestrians have maximum time to cross streets safely.
"It is important to release this plan and remind folks that better days are ahead and there are many things we can do to improve our city," Dowd Eisenhower said. "I am confident that we will be able to mitigate the impact of this virus, the economy will improve, and Philadelphia can indeed become the truly liveable, age-friendly city that this report envisions."