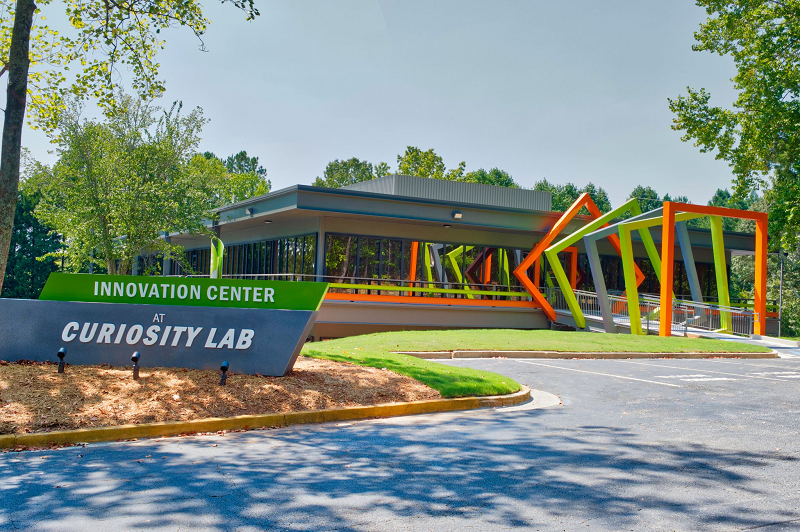 The City of Peachtree Corners in Georgia is working with software company IPgallery to deploy an integrated smart city management system.
The platform provides a centralised view of the data from Internet of Things (IoT) and smart devices to help city managers visualise what is happening in real-time to better understand the interplay between events and make more informed decisions.
The system could support a more holistic approach to cybersecurity and help launch an immediate response to situations such as emergencies or traffic incidents.
The project is part of the Curiosity Lab at Peachtree Corners city economic development initiative. The partnership means that IPgallery can use Curiosity Lab to test and refine its product and in return, the city can use the platform at no cost, and will consider it for wider deployment.
Real-time decisions
Previously, city workers would have to pull historical information from numerous individual systems and analyse it in Excel.
Brandon Branham, Chief Technology Officer of Peachtree Corners, told Cities Today, the solution is helping to address "one of the biggest struggles that we've all  [as cities] faced – we have a lot of data that is not talking."
In the event of a burst water line resulting in a road being blocked, for example, the integrated platform enables the city to re-route traffic in real-time away from the incident. Further, if a particular area becomes crowded, the city could take action to ensure there is enough transit to meet the demand.
Branham said: "We have data coming from a variety of devices and services across the city: from our smart parking sensors, our smart cameras, bus routes, traffic signals, environmental sensors, DSRC (Dedicated Short Range Communication) units in the roads to Wi-Fi access points and everything in between.
"Over time, even more parts of our city will become connected, so it's absolutely critical to formulate this data into actionable insights that result in our leadership team making quick, data-driven decisions for the benefit of city operations, our residents and overall safety across the municipality. Our work with IPgallery allows us to do this from just one platform, in addition to allowing us to protect our larger ecosystem from the cyber threats of the future."
Early results
The system is also integrating data from the tele-operated scooters that the city is trialling within its Curiosity Lab technology testing park.
"It's really pulling not just your traditional IoT devices, but also infrastructure pieces like transit and environmental sensors – anything that has an API [can be pulled] into the system," Branham noted. The next integration will be information from the city's 311 system, which allows residents to report issues.
Branham said the "single pane of glass" is already delivering benefits. For example, data from e-scooters, including usage levels, pick-up and drop-offs and even battery life information, is informing the planning of microtransit options to complement public transport.
Further, integrating pedestrian and vehicle counts from cameras and (DSRC) data has enabled the city to understand traffic flow throughout a corridor, rather than at a single point, to improve signal timing. Within the Curiosity Lab corridor, the city is now using camera data and transit API information to understand whether buses are running on time and to make real-time updates based on this.
Artificial intelligence
The software includes machine learning (ML) and artificial intelligence (AI) capabilities, meaning in future the system will be able to make automatic adjustments to traffic and pedestrian signals.
"We have been working diligently to help cities across the world unlock the value of their data, visualise current and predictive statuses and make 'smart' decisions, using our AI/ML software," said Avihai Degani, co-founder and CEO of IPgallery. "Partnering with Peachtree Corners, one of the first true smart cities in the United States, gives us an extraordinary opportunity to test our real-time and streaming analytics with cutting-edge technology and with new intelligent connectivity, including edge compute and a live 5G environment. At the Curiosity Lab and the city overall, we have a unique opportunity to enrich our functionality through operation with real-world use cases and connected devices, such as smart traffic signals, cameras, bus routes and e-scooters. The key is to turn all of this data that comes from these devices into actionable insights, leading the way toward smarter communities."
Peachtree Corners also announced it is collaborating with Bosch Building Technologies to trial video sensors to manage and analyse traffic at Curiosity Lab.