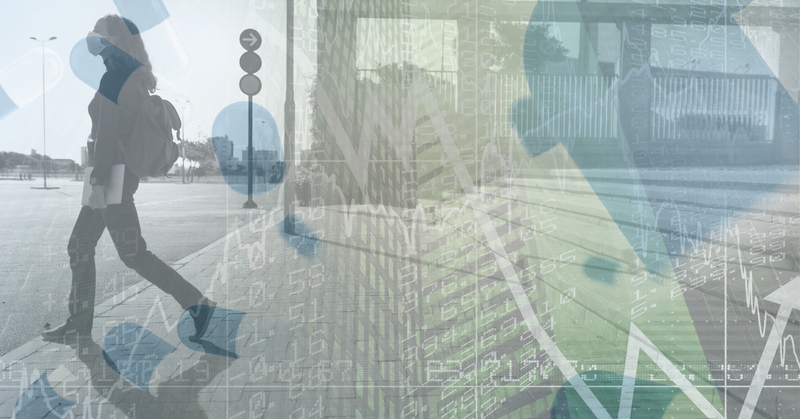 Photo: Wave Break Media Ltd | Dreamstime.com
Pandemic spurs city data innovation in Scotland
27 May 2021
by Sarah Wray
Data sharing has been critical to how Scottish local governments responded to the COVID-19 crisis and has a key role to play in the recovery, according to new research from the University of Glasgow.
This echoes feedback from cities elsewhere in the world and the analysis provides insights for local authorities in Scotland and beyond.
The Scottish Local Government during COVID-19: Data Needs, Capabilities, and Uses report highlights significant progress spurred by the pandemic as well as recommendations on how to retain these gains, address challenges and accelerate data innovation further.
Dr Justine Gangneux, a Research Associate at the Urban Big Data Centre, University of Glasgow, commented: "What is striking is just how quickly local authorities responded to the COVID-19 crisis by making use of data to inform decision-making and provide essential services to communities. So, data was central to local government's handling of the pandemic on the ground."
Data sharing
Researchers at the Urban Big Data Centre analysed data use between autumn 2020 and spring 2021. A total of 31 out of the 32 Scottish local authorities were also surveyed along with focus groups including NHS Scotland, Police Scotland, Scottish Government, and several third sector (voluntary) organisations.
The survey found that 83 percent of respondents stated that there was an increase in internal data sharing during COVID-19, 79 percent indicated the use of new data sources, and 74 percent confirmed increased data collection.
There was also a significant increase in data sharing across the public sector, particularly between local authorities and the NHS. This included, for example, the sharing of shielding data to allow local authorities and voluntary organisations to provide support such as food parcels.
Novel data
Respondents rated the importance of public sector data for managing the pandemic far higher than private sector data and data from social media and the Internet of Things (IoT) – 89 percent of respondents found internal public sector data in the early stage of the pandemic to be 'very important' and 11 percent 'quite important'.
"Surprisingly, compared to traditional administrative data generated by public sector organisations, so-called 'smart' or 'novel' data, such as social media and Internet of Things data, was not found to be in great demand. However, participants [see it playing] a more important role in the future," said Simon Joss, Professor of Urban Futures at the University of Glasgow.
While the use of novel data by local authorities is still at an early stage, the report says that to capitalise on further opportunities central and local government should foster data skills and provide examples of successful applications. Cities such as Glasgow, for instance, used CCTV to create anonymised open data counts of pedestrians and vehicles.
Challenges
The research finds that the pandemic also amplified many of the existing data challenges that local authorities face.
Gangneux said: "Local authorities encountered several data challenges along the way, for example how to deal with patchy data quality, and how to share data across organisations without significant prior sharing practice."
Data integration and ensuring data quality and standards, including interoperability, were rated as major challenges.
To address these issues and ensure achievements during the pandemic last for the long term, the report set outs 15 recommendations, including: investment and strengthening of data networks and collaborations; the adoption of common digital and data standards; consolidating data sharing protocols across the public sector; and addressing legacy systems.
The research was funded by the Economic and Social Research Council (ESRC) and implemented in collaboration with the Digital Office for Scottish Local Government.
Image: Wave Break Media Ltd | Dreamstime.com